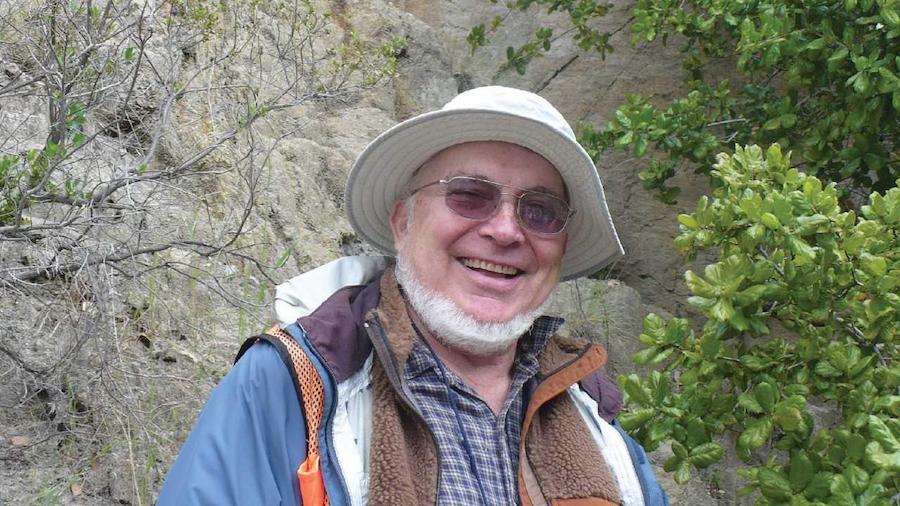 Geology professor remembered for caring spirit, diverse passions
Eldridge Moores, a distinguished professor emeritus in the Earth and Planetary Sciences Department, died unexpectedly at the age of 80 in late October during a geology field trip.
Moores first arrived at UC Davis in 1966. He helped establish the Geology Department, now called the Earth and Planetary Sciences Department. In a statement to the community, Chancellor Gary S. May noted how "Eldridge's accomplishments as a geologist are well known," as Moores had over 130 articles published along with two textbooks.
"[Moores] embodied all that we are proud of here at UC Davis," May said. "We are devastated over this loss but grateful to have known him."
Moores' passions were not exclusive to geology — he was also part of the UC Davis Symphony Orchestra, where he played the cello for 28 years. During his time in the orchestra, he met fellow musician Cynthia Bates, who has played violin for the orchestra since 1972 and spent a lot of time with Moores.
"Much of our time together was spent rehearsing and performing music," Bates said. "This in itself forges a powerful bond, especially over 28 years. But we also had opportunities to talk during rehearsal break or after rehearsal, and the conversation almost always focused on geology […] He had a way of making any science topic accessible and fascinating."
Bates said Eldridge had a certain presence, and it's one that won't be forgotten.
"He genuinely cared about the lives of others," she said. "I think it would be impossible to find someone who has given more to the university and community as a musician, scientist, teacher and human being than Eldridge has."
The many friendships and connections Moore created through music left lasting impacts, as the opening concert for the symphony orchestra's 60th season on Nov. 18 was dedicated to him.
Christian Baldini, the music director of the UC Davis Symphony, said a few words to the audience before the performance began, speaking to the difficulties the poor air conditions had caused in the rehearsal process which ultimately led to some changes in the schedule for the concert.
The biggest change was a rearranging of the order of pieces — the symphony would now start off with Mahler's Fifth Symphony. But Baldini said it couldn't have worked out any better for the occasion — "it's fitting because it begins with a funeral march […] we dedicate tonight's concert to him."
"[Moores] was one of the gentlest and most generous men I've ever met," a statement in a program distributed at the event and authored by Baldini read. "He gifted us with all his contagious joy and smile at every opportunity."
Written by: Deana Medina — campus@theaggie.org