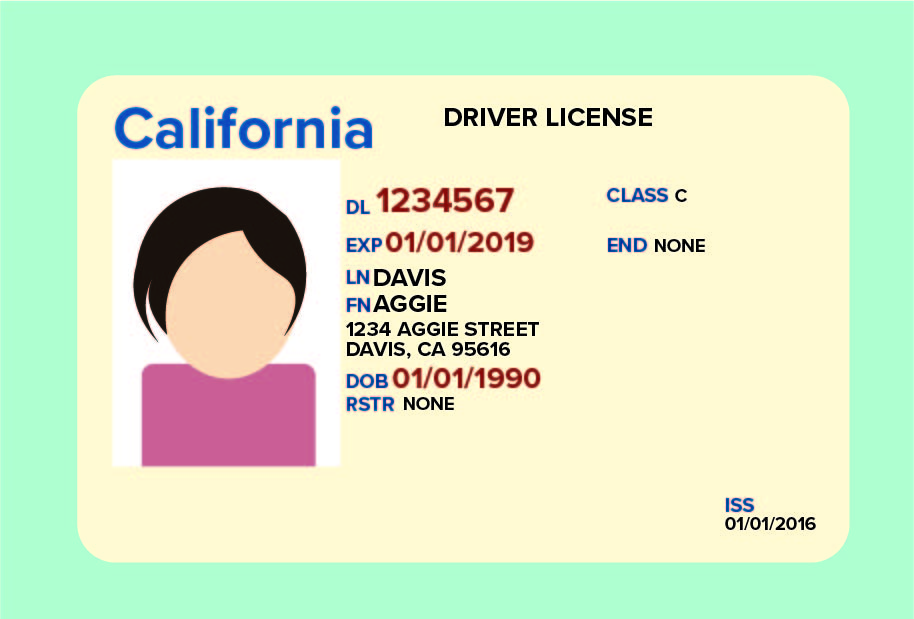 Real ID will be needed to enter federal facilities, board flights
Currently, people may use their California ID or a passport to travel domestically. However, that is about to change with the introduction of the REAL ID. Starting in October 2020, passengers will either need a REAL ID or passport to travel domestically or to enter certain federal facilities.
Roman Peregrino, a first-year government major at Georgetown University, is a California resident studying outside the state and hoping to return for the Thanksgiving holiday.
"As a California student living out-of-state, I can see a time where this matters for myself and other out-of-state students who find it difficult to return home because of a REAL ID," Peregrino said. "I have not heard much about this law. It would be nice if we could be educated about the ID, as it would be problematic down the road when we have to get our REAL ID."
By October 2020, every state and territory resident will be required to present a REAL ID if they wish to access federal facilities, enter nuclear power plants or board commercial aircrafts for both domestic and international flights.
The act requiring REAL ID was passed by Congress in 2005. The purpose of this act was to "set standards for the insurance of sources of identification, such as a drivers licenses." This act has prohibited federal agencies from accepting official purpose licenses and identification cards from states that do not meet federal standards.
Currently, residences of all states and territories within the U.S. may continue to visit these facilities if that state or territory has been granted an extension by the federal government. California has been granted an extension.
If an individual does not have a REAL ID, they will have to present a U.S. passport. Yet it will not be required for an individual to present the REAL ID when entering federal facilities that don't currently ask for identification, such as the Smithsonian Museum.
Though a REAL ID is required to travel and enter federal facilities, it may not be needed. According to Homeland Security, a REAL ID will not apply for: voting or registering to vote, applying or receiving federal benefits, being licenced by a state to drive, accessing health or life-preserving services, law enforcement or constitutionally protected activities (such as access to public defendants) and participating in law enforcement proceedings or investigations.
Jaime Garza, a member of the Office of Public Affairs for the Department of Motorized Vehicles, emphasized the importance of the optional ID.
"That [a REAL ID] would be an individual choice," Garza said via email. "If you want to continue to use your driver license or ID card as your identification to board a domestic flight or enter secure federal facilities or military bases, you will need a REAL ID.  It may be more convenient. Remember, you can still use a valid passport or other federally approved document if you don't want a REAL ID."
The California DMV is currently issuing REAL IDs, but as more citizens flock to apply for this ID, wait times continue to increase. According to the California Department of Motorized Vehicles Public Affairs Department, the best time to apply for a REAL ID is when a driver's license is up for renewal. It is encouraged to apply 60 days within the expiration date and make an appointment 90 days in advance. If the driver's license does not need renewal before 2020, it is suggested that a person apply for a REAL ID before the federal deadline.
"I do not have a driver's license, but I am planning to get one soon," Peregrino said. "It will be relatively easy for me to get my REAL ID. However, for anyone who has gotten their government ID recently — who has to go back just a few years later — it's more trouble than it's worth."
The DMV in Sacramento is attempting to cut down waiting times. In 2018, Sacramento DMVs hired over 500 new employees and added Saturday services to over 60 offices. In addition to these services, extended hours have also been added to offices.
The DMV is also piloting a new text notification system that will notify customers shortly before their service number is called. Certain DMVs have added a self-check-in kiosk, bypassing the "Start Here" window to directly receive a service number.
Another way to reduce wait time is to come prepared with all necessary documents for a Real ID.
"Remember that you will need original or certified copies of your birth certificate and name change documents," Garza wrote via email. "Residency documents, such as utility bill or rental agreement must be printed out, no electronic version; we need a paper copy. Make an appointment, but plan ahead. Don't wait until the last minute to try to schedule an appointment. They are popular."
Written by: John Regidor — city@theaggie.org