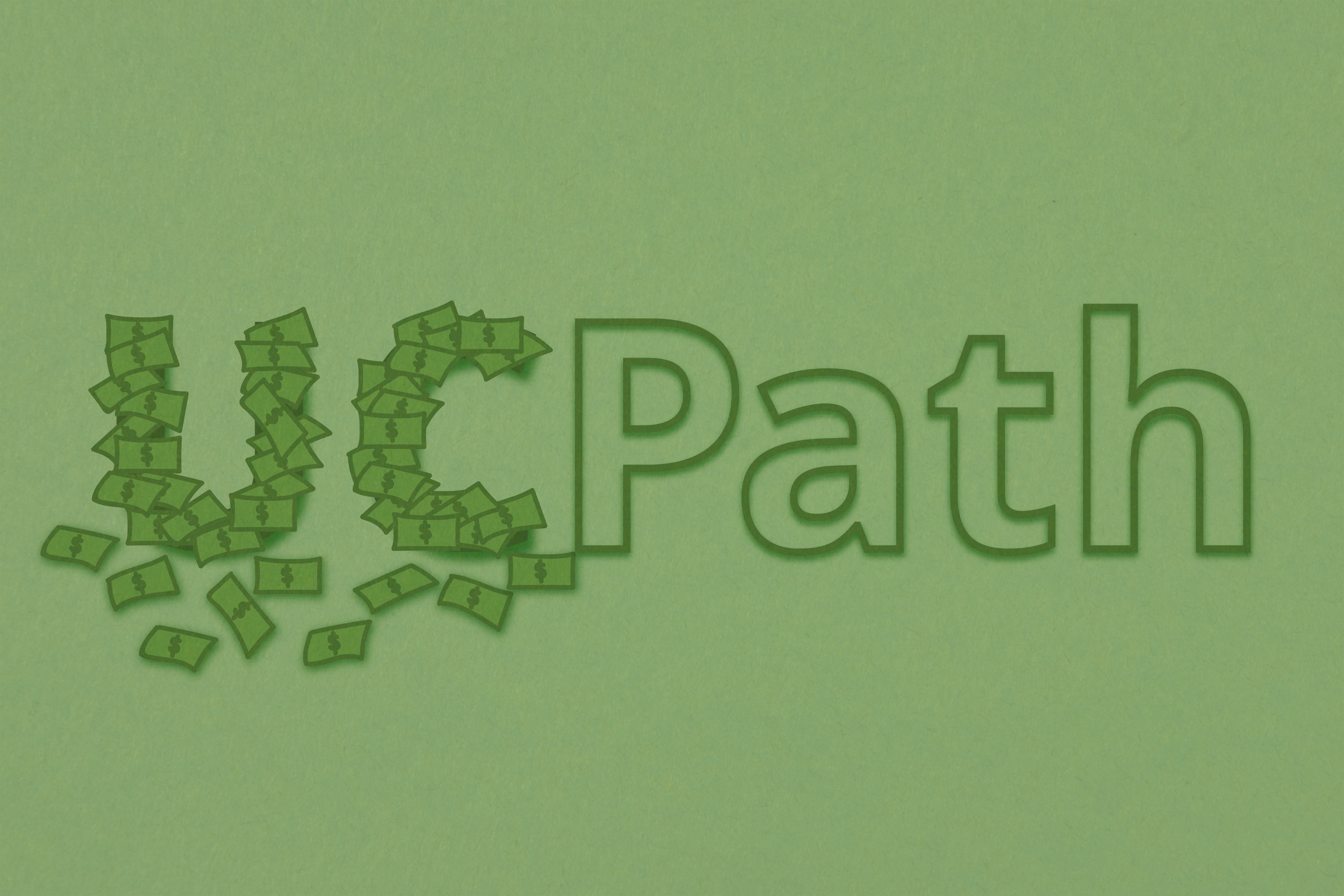 Staff, student workers voice frustration with streamlined system
Seven years ago, the UC system introduced UCPath as a program to unify the payrolls of all the UC campuses through an online interface. When the system was proposed in 2011 with a price tag of $306 million, it had a projected completion date of 2014. A 2017 state audit, however, found the cost to the taxpayers will be $942 million, and the system has also had multiple roll-out delays since 2014, with a new projected completion date of 2019.
Currently, four campuses use UCPath and other five campuses are expected to begin using the system by the end of 2018. UC Davis is expected to begin instituting UCPath campuswide in March of 2019.
Sergio Sanchez, a stationary engineer with the facilities management team at UCLA, found that the consolidation of UC payrolls into one website adds confusion. He said that UCLA has found multiple issues with online checks being inaccurate or late and that people miss the previous direct deposit checking system.
"Calling UCPath a mess is an understatement," Sanchez said. "The process has been botched from the beginning, and the least employees deserve is to be paid for their hard work."
Claire Doan, the director of media relations for the UC Office of the President, replied to these concerns, claiming that the vast majority of UC employees have been paid accurately.
"Ninety-nine percent of UC employees have been paid accurately and on time with UCPath," Doan said. "With each campus transition to this new system, we plan for unforeseen issues by maintaining extra support staff to stay on following implementation. The additional staff and resources at UCLA and UC Santa Barbara will be there at least through the end of the year to help address problems."
Sanchez explained how the "new system restricts our local payroll departments from viewing or adding in our payroll information, thereby rendering them unable to answer any questions or to resolve our concerns."
"I had been receiving direct deposits for 11 years without a problem via UCLA's previous payroll system," Sanchez said. "Employees were told it would be an easy transition to UCPath: If we didn't have any changes and our direct deposit was not changed, we wouldn't have to do anything and our direct deposit would be uninterrupted."
The "UCPath Student Demands Sign-On" petition, brought to the last UC Board of Regents meeting, restated the issues with UCPath, including late or inaccurate pay due to troubleshooting problems on the UCPath website.
"Under this new system, many students have faced issues with being paid late or not at all," the petition states. "Checks that are received often are for the wrong amount. With the number of students who rely on being paid on time to pay rent, buy groceries, or pay student fees to enroll in their classes this is unacceptable."
Doan referenced the presence of a dedicated team for "troubleshooting any technical glitches and looking at ways to alleviate the impact on students."
Written by: Aaron Liss — campus@theaggie.org