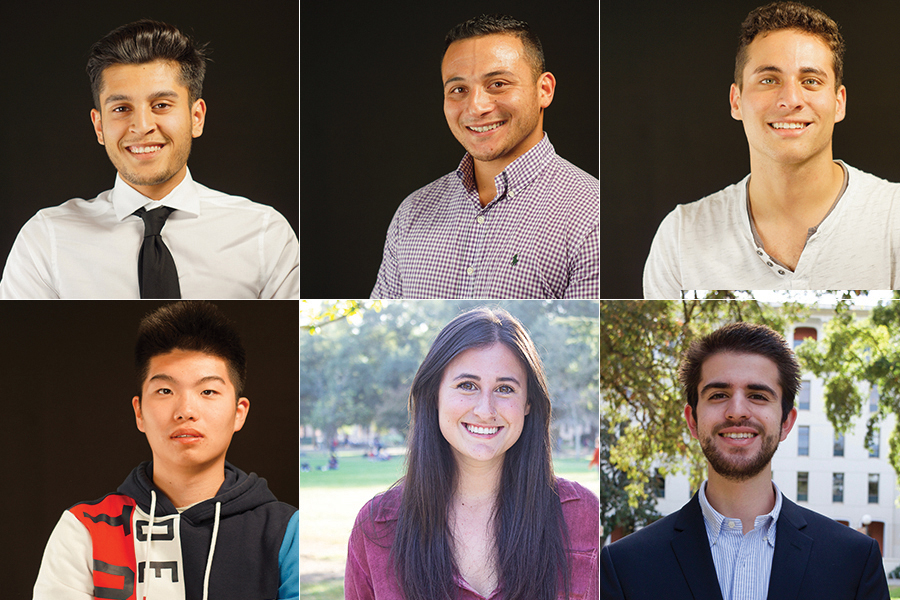 Students vote to create new "Student Advocate" position

The results of the 2018 ASUCD Fall Election were released Friday, Nov. 16, and a total of 1,914 students voted, according to the ASUCD elections website.
In Fall 2017, UC Davis enrolled approximately 29,200 undergraduate students. Using this figure, fewer than 7 percent of students voted in the election.
Rodney Tompkins, a fourth-year psychology major and the chair of the Elections Committee, said via email that the low voter turnout followed trends of past elections.
"This reflects the necessity of the Association and its elected officials to find relevant ways to effect change on campus," Tompkins said. "While the voter turnout was low, we may also attribute some lack of participation to [the] Camp Fire and its effects on our campus."
Eight candidates ran for six open senatorial positions. The six newest ASUCD senators are third-year undeclared major Peiyuan (Tony) Chen, fourth-year political science — public service major Richardo (Ricky) Zapardiel, third-year statistics and political science double major Noah Pearl, fourth-year political science major Alexis Ramirez, second-year neurobiology, physiology and behavior major Sean Kumar and third-year international relations major Maya Barak.
Barak, Pearl, Zapardiel and Kumar ran on the Unite! slate and Ramirez and Chen represented BASED. Ramirez will graduate before completing the entirety of his term, which will require the need for an interim senator. Zapardiel also stated he might graduate before completing his entire term.
The breakdown on the ASUCD elections website shows that the primary choice for 66.09 percent of voters was a member of the Unite! slate. Additionally, 25.6 percent of voters voted for a candidate who ran as a BASED candidate, and 8.31 percent voted for an independent candidate.
According to Tompkins, several proposed measures that were on the Fall Election ballot passed, including the ASUCD Constitutional Cleanup Amendment and the Elections Committee Amendment.
"The ASUCD Constitutional Cleanup Amendment had intuitive effects, streamlining outdated language of the Constitution," Tompkins said. "The passing of the Elections Committee Amendment results in the Committee being an independent body with specific hiring processes and guidelines."
One amendment that passed, the Student Advocate Amendment, will create an "elected position of the 'Student Advocate,'" which Tompkins said "has been considered effective on other UC campuses."
"The position can be seen as one that, ideally, lacks room for a personal agenda, since one who assumes the position should be focused solely on the desires of the student body," Tompkins said. "The role of a 'Student Advocate' is to base oneself in the general voice of the student body, working to provide incremental advice to the Table that directs the Association to changes that affect more than those within earshot."
Constitutional Amendment #56 was also passed, which, according to Tompkins, "created the elected position of the ASUCD External Vice President."
"The ASUCD Vice President has now assumed the title of 'ASUCD Internal Vice President,' while the Office of Advocacy and Student Representation Director position now has the title of 'ASUCD External Vice President,'" Tompkins said. "This is a way for the university to elect the official that will represent the voice of the UC Davis student body outside of the association."
Written by: Sabrina Habchi — campus@theaggie.org