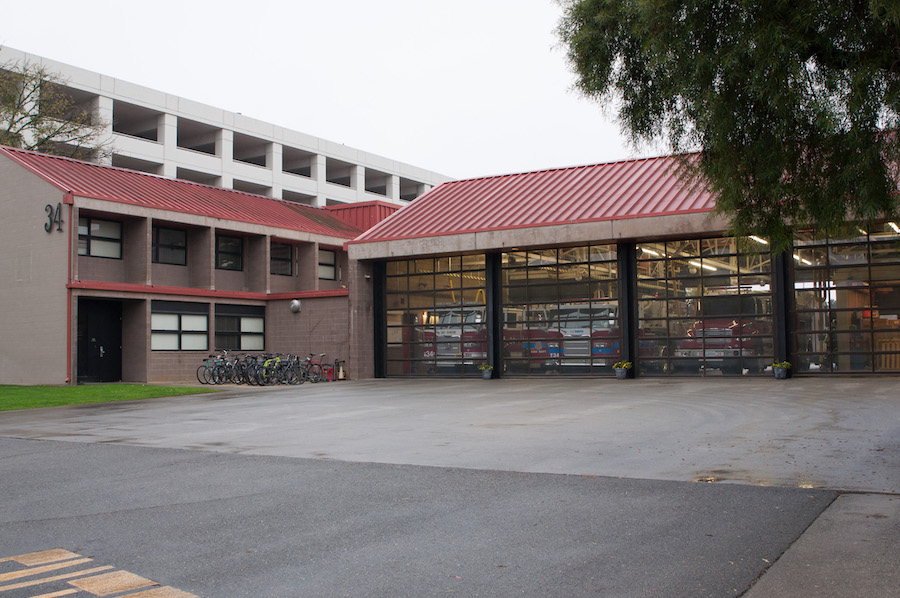 UC Davis School of Veterinary Medicine, Police Department, Fire Department respond to wildfire
The Davis community has organized various relief efforts in response to the recent Camp Fire burning in Butte County. The fire, which began on Nov. 8, has been reported as the state's worst wildfire on record. It burned approximately 152,250 acres as of Nov. 21.
UC Davis Chancellor Gary May issued a message to the UC Davis Community on Nov. 9, stating that the UC Davis administration followed "the Camp Fire in Butte County with concern for all who have been impacted or whose loved ones, including animals, have been injured, displaced or lost."
According to UC Davis Police Department Chief Joseph Farrow, the UC Davis Police and Fire Departments have been actively responding to the Camp Fire.
"The police department was part of the massive evacuation effort and are now providing police patrol protecting the unoccupied residences from looters and burglars," Farrow said. "They are also involved in the rescue of domestic animals. The fire department was initially involved in fire suppression. They sent a team up there and were in the front lines battling the fires."
Farrow added that these combined efforts are part of the state's mutual aid program.
"When the governor declares a state of emergency, local departments like ours are asked to send available resources to assist," he said.
UC Davis Fire Chief Nathan Trauernich added that the UC Davis Fire Department was called to the Camp Fire in Paradise "in the first few hours of the incident."
"We sent a fire engine with a crew of four as part of a type I engine strike-team from Yolo County," Trauernich said via email. "They were deployed for over a week and a half working alongside thousands of firefighters from across the state to battle the blaze. We also sent a single resource, taskforce leader, out to the fire as well."
In terms of local relief efforts, the UC Davis Fire Department organized a donation drive for the victims of the Camp Fire.
"Here on the homefront UC Davis Fire Engineer Paul Rush, Fire Engineer Kyle Dubs, and Firefighter Corrie Beall put together a donation drive at the campus fire station asking the community to donate new and unused items," Trauernich said. "In a five day span, they collected over 140,000 lbs of donations and we made trips to Oroville five times with 16′ box trucks, twice with 10′ trailers, three times with SUVs, and once with a pickup."
Students and community members can support Camp Fire victims through volunteer efforts. Trauernich stated the Hope Center in Oroville "still needs volunteers to help sort and distribute donated items and the American Red Cross is running shelters they may need volunteer support. Those interested in making a financial contribution should consider the California Fire Foundation at: cafirefoundation.org."
"Words can't begin to describe how proud I am of our campus firefighters, student firefighters, student EMTs, and the UC Davis community for supporting this impressive undertaking and for the generosity of those who gave," Trauernich said.
The UC Davis School of Veterinary Medicine also responded through aid efforts aimed at helping livestock, pets and other animals impacted by the wildfires. A University News article summarizing the efforts stated "various members of the Veterinary Emergency Response Team, or VERT, have been at the Butte County Fairgrounds each day since Nov. 9, treating a variety of animals."
The article went on to describe the expanse of animals being treated on campus.
"The most serious cases continue to be brought to campus, and the Veterinary Medical Teaching Hospital now holds eight goats, two pigs, a miniature horse, three full-size horses, a llama, five chickens, a duck, a goose and 27 cats," the article reported.
Written by: Priyanka Shreedar — campus@theaggie.org