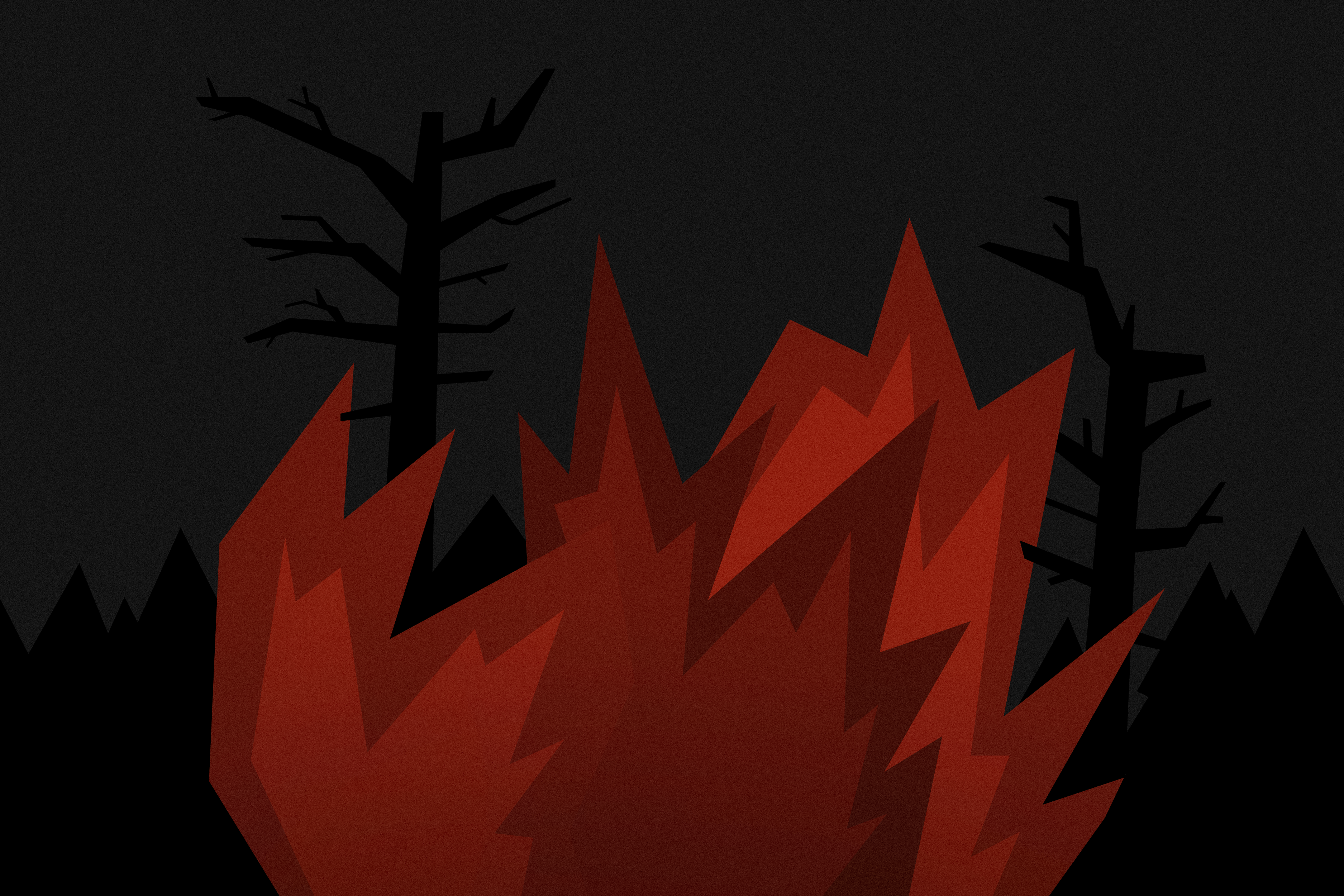 Butte County fire has significant impact on air quality in Yolo County
The Butte County fire made a heavy impact on Northern California as the smoke resulted in numerous hazardous environments. Cities that became suffocated with smoke had to mobilize and inform residents to stay indoors for safety.
Jenny Tan, the public information officer for the Yolo-Solano Air Quality Management District, elaborated on how the fire affected surrounding cities.
"Air quality has been impacted in the entire Sacramento region, including Yolo and Solano counties," Tan said via email. "The air quality in Yolo-Solano AQMD has been in the 'Unhealthy' category from Saturday (Nov 10) to today (Nov 14). Our District comprises of all of Yolo County and the northeastern portion of Solano County that includes Rio Vista, Dixon and Vacaville. I do know that UC Davis cancelled classes on Tuesday and Wednesday and that the Davis Joint Unified School District had students stay indoors for recess and PE on 11/13."
Mary Ann Limbos, the deputy health officer for Yolo County, indicated that the public had to adapt to the conditions in order to stay safe.
"What we are really stressing to the public is to limit outside activity as much as possible and stay indoors," Limbos said. "We feel that limiting the exposure to the best of your ability is the best way for the public to protect themselves right now."
Tan also advised residents to stay indoors, as the Yolo-Solano Air Quality Management District strived to update everyone about the air quality.
"I don't have the complete view of how the County has reacted but we here at the District are consistently sharing messages and alerts and updating the community on air quality on our social media accounts and website," Tan said via email. "If you smell smoke, you're breathing it."
Limbos emphasized that the best way for cities to react is to keep people informed.
"I think it's really important for people to be informed," Limbos said. "What the cities and counties are trying to do is to provide accurate and up-to-date information so that residents can make good decisions about keeping themselves and their families safe. This includes putting out websites for reliable guidance about air quality."
While the Air District cannot strictly prohibit activities, it can advise residents and keep them up to date with the information.
"The Air District does not have jurisdiction over what individual agencies or facilities do in terms of cancellations or postponements of activities, games, class, etc," Tan said via email. "However, at the District we are continually posting on our social media accounts and website information about air quality, especially during wildfires. We recently created a 'Wildfire Smoke Information' page that has some helpful information about what is in wildfire smoke, its health impacts, helpful maps on air quality and smoke plumes, as well as other information."
While the fires have affected countless cities, there are a number of factors that determine the severity in each location.
"A lot of it depends on the proximity to the fire," Limbos said. "Different areas in Yolo County and surrounding counties have had different levels of air quality index measures depending on the temperature, wind currents — it's really a changing number depending on the day and when you're measuring it. It's a widespread effect, depending on proximity and what is happening with the weather at the time. The counties in the surrounding areas are really trying to get the info out to their residents about the current conditions, and how to check or monitor the ongoing conditions so that they can modify their activities accordingly and how to protect themselves."
Limbos emphasized that it is crucial residents stay informed and that the information remains accurate.
"There's hopefully been a very good response to stay safe and have people limit their activities as much as possible," Limbos said. "That's really important to know what the conditions are, and know how to find out the future conditions to keep yourself safe."
Beth Gabor, the public information officer for the Yolo County's Office of Emergency Services, directed inquires and information to Regional Public Health Officers press releases so that residents could stay involved and aware.
"Air quality issues really fall under the jurisdiction of the Air District and Public Health," Gabor said via email. "The Office of Emergency Services is more involved right now in assisting Butte County in response to the fire and those impacted. Regional Public Health Officers are working on a press release right now continuing to advise residents to stay indoors; it really is the best response to bad air quality."
Written by: Stella Tran — city@theaggie.org