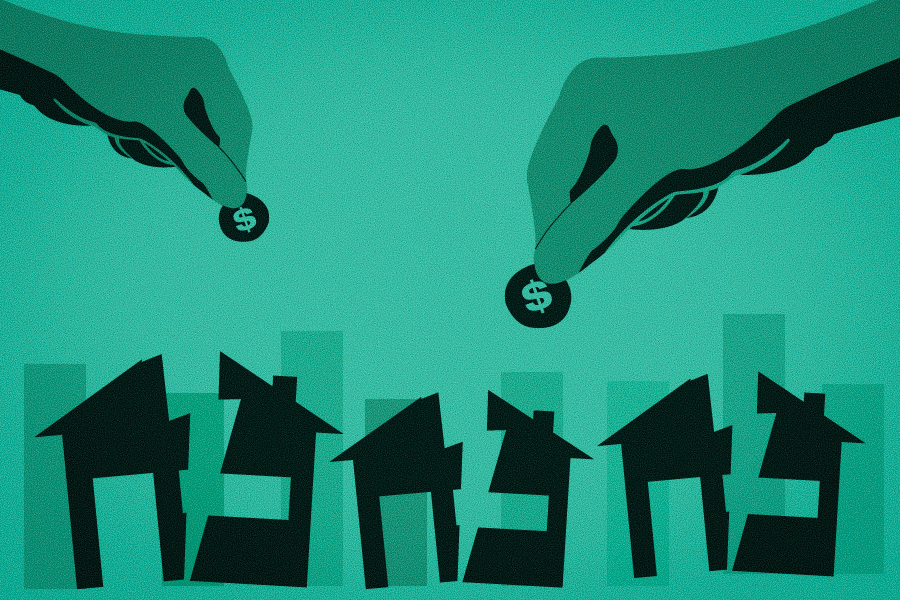 Where someone lives and who they live around complete the puzzle of their social and economic mobility.
UC Davis' Center for Poverty Research recently hosted the Geographies of Poverty Conference. Its attendees were eager to join the day-long event filled with conversation and multi-disciplinary efforts to confront poverty from economic and sociological perspectives. Attendees came from across the country, comprising of research faculty, graduate students, undergraduates and community members.
"The conference allowed them to look at their research in a new setting, and it gave the community the opportunity to be part of the conversation on the subjects," said Jessica Harold, a conference organizer and the manager of the UC Davis Center for Poverty Research.
The conference was divided into four sessions of speakers with topics ranging from early education and consequences of historically segregated water provisions to immigrant assimilation and housing. Research faculty affiliates from the Center for Poverty Research moderated each session and the discussion that followed.
Maria Rendon, an assistant professor at UC Irvine, offered a snapshot of her qualitative research on neighborhood mechanisms that drive generational poverty. She focused on the children of Latino immigrants living in high-poverty neighborhoods in Los Angeles, Calif.
"Urban neighborhoods mattered for these youth," Rendon said. "Race, class segregation and urban violence organized their daily lives."
Rendon found that second-generation Latino/as heavily relied on kin and neighborhood ties to navigate the job market.
"Social support, day-to-day support from kin and community ties lifted prospects for young men and inhibited second-generation decline," Rendon said. "For the first generation, some are here because of a brother or parent connection, so they are driven to migrate because of kin ties. It is the same idea for the second generation when finding labor or accessing the job market."
Rendon noted that this was true even for life after college.
"Many men with college degrees go home and end up in the same situation," Rendon said.
Ending her presentation, Rendon emphasized a sense of optimism in the second-generation despite the hurdles to social mobility. Resolute optimists held the belief that there was nothing holding them back, emboldened by immigrant narratives and meritocracy reinforcement, hypersegregation, kin-based social support and encouragement.
Paul Jargowsky, director of the Center for Urban Research and Urban Education at Rutgers University, concluded the conference with an assessment of fair housing progress across the United States.
"Housing affordability is not equally distributed," Jargowsky said. "People with low-income need more affordable housing. There's not enough affordable housing, creating stress as they may be competing with moderate-income people."
People with low-income backgrounds spend between 50 percent to 100 percent of their income just to afford housing.
"Although the Fair Housing Act of 1968 eliminated explicit discrimination at the point of sale of housing, we don't have 'truly integrated' living patterns," Jargowsky said. "A lot of the suburbs built became completely white. Segregation is calculated on census tracts, not city jurisdiction. Nationally, segregation levels are mostly maintained at the city jurisdiction."
Thus, the exclusion of disadvantaged groups from certain communities is a conversation that demands more attention. The hope is that research efforts can eventually propel and guide policymakers.
"We hope to put research and policy into a more digestible format," Harold said. "The main benefit of this research is to enact change. If this information can be used to change a law, policy, or access to resources, it can take away the burden on disadvantaged groups. That is the ultimate goal."
Written by: Foxy Robinson — science@theaggie.org