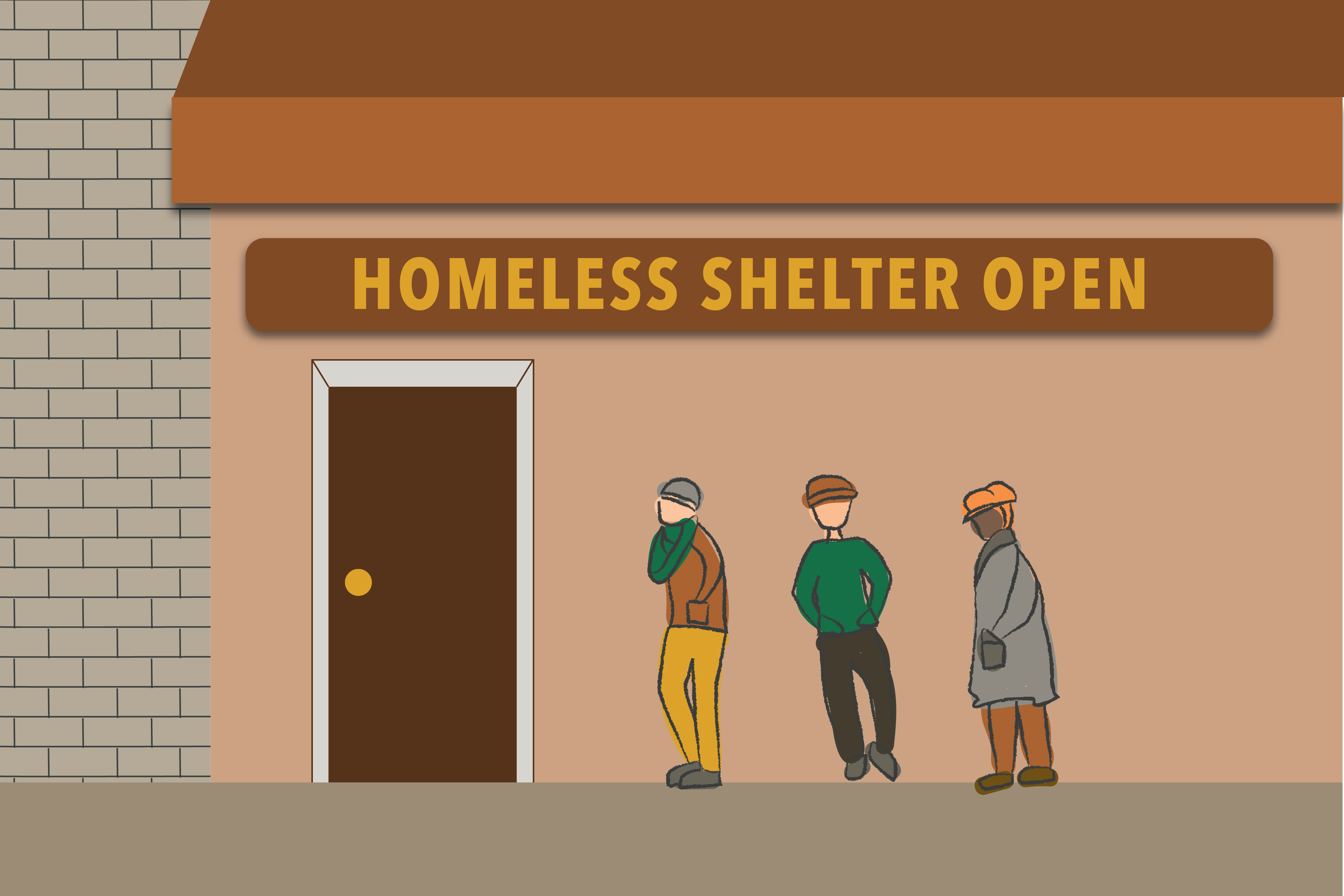 City-county approved partnership expands winter services at local shelters
On Nov. 6, the Yolo County Board of Supervisors approved a city-county partnership with West Sacramento, Davis and Woodland to expand services to the homeless through interfaith shelters. According to the 2018 Yolo County Homeless Count, there were a total of 179 individuals located in an emergency shelter and 414 individuals utilizing a housing program on Jan. 30.
The county will provide $14,000 to the Davis Interfaith Rotating Winter Shelter. This funding will supply the shelter with medical staff for two nights a week through CommuniCare Health Services. The Davis shelter provides 40 beds to the local homeless and will be open seven nights a week in the winter.
The city of Woodland is partnering up with Yolo County to increase programs centered on serving the homeless communities.
"Homelessness is reaching epidemic levels throughout California," said Tom Stallard, a member of Woodland City Council, via email.
In September, the Woodland City Council granted $40,000 to Yolo County to fund the Homeless Coordination Project for 2018. This project provides funding to increase services through shelters and social programs, especially during the winter.
"In Woodland, we adopted a housing first policy and are working on a housing development," Stallard said. "Meanwhile, we have assigned two [police] officers to work full time with the homeless and our first-time social worker, through shelters."
In addition to these actions, the funding will allow The Fourth and Hope interfaith shelter in Woodland to remain open seven nights a week during the winter.
"With new state funding sources, we are able to work on providing more permanent housing and shelters," said Bill Pride, the executive director for Davis Community Meals and Housing, via email.
The county will provide an additional $14,000 to cover overnight staff for The Fourth and Hope interfaith shelter. It is also funding a new pilot program in West Sacramento to operate a rotating shelter at local church facilities five nights per week, which will serve 20 individuals.
In the past four years, annual funding for the homeless through the Yolo County Health and Human Services Agency has grown from $2 million to $6 million. This funding allows interfaith shelters to remain open to serve as accessible housing for homeless individuals.
"Our local faith-based communities have come forward to provide Winter shelters so that those living outside can have a warm place to sleep, access to food, services and human connection," said Karen Larsen, the director of the Yolo County Health & Human Services Agency, via email.
Despite local faith communities providing a location for shelters, funding is needed to hire regular and medical staff, provide food and source electricity.
"We have successfully housed hundreds of Yolo County residents, many of whom have been living outside for years," Larsen said via email.
In a collaborative effort, local agencies will continue to work with interfaith shelters to provide more shelter during the coming winter. The city-county partnership with West Sacramento, Davis and Woodland will use the funding to increase shelter services for the homeless community. The county plans to use fundings to find permanent housing solutions and increase social programs.
Written by: Brooke Hill — city@theaggie.org