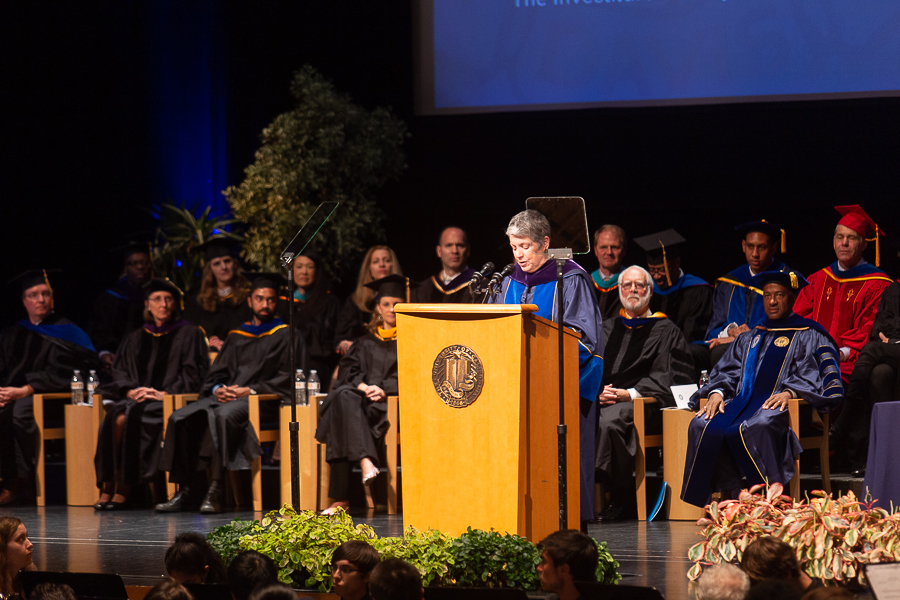 Injunction against DACA repeal efforts upheld
On Nov. 8, 2018, the UC issued a message of support for the Ninth US Circuit Court of Appeals' decision to uphold its injunction against the Department of Homeland Security's efforts to repeal Deferred Action for Childhood Arrivals.
"The court decision ensures that the 800,000 beneficiaries of DACA will be able to retain or renew their grants and continue to legally work, study, serve in the military, and live in the United States," stated a press release from the UC Office of the President (UCOP).
The UC has encouraged students who are DACA recipients to renew their grants as soon as possible and has called upon the Trump Administration to halt its "efforts to rescind the program," according to the UCOP email.
Furthermore, the UC system is the first institute of higher education to file a lawsuit against the Administration for its long-term efforts to rescind DACA.
The statement from UCOP also noted that, while the 9th Circuit Court's ruling is positive news, DACA recipients do not deserve to have their futures jeopardized by the "rise and fall…[of] events in litigation." The UC therefore continues to urge Congress to "enact permanent protection for Dreamers, including a path to citizenship."
Written by: Rebecca Bihn-Wallace — campus@theaggie.org