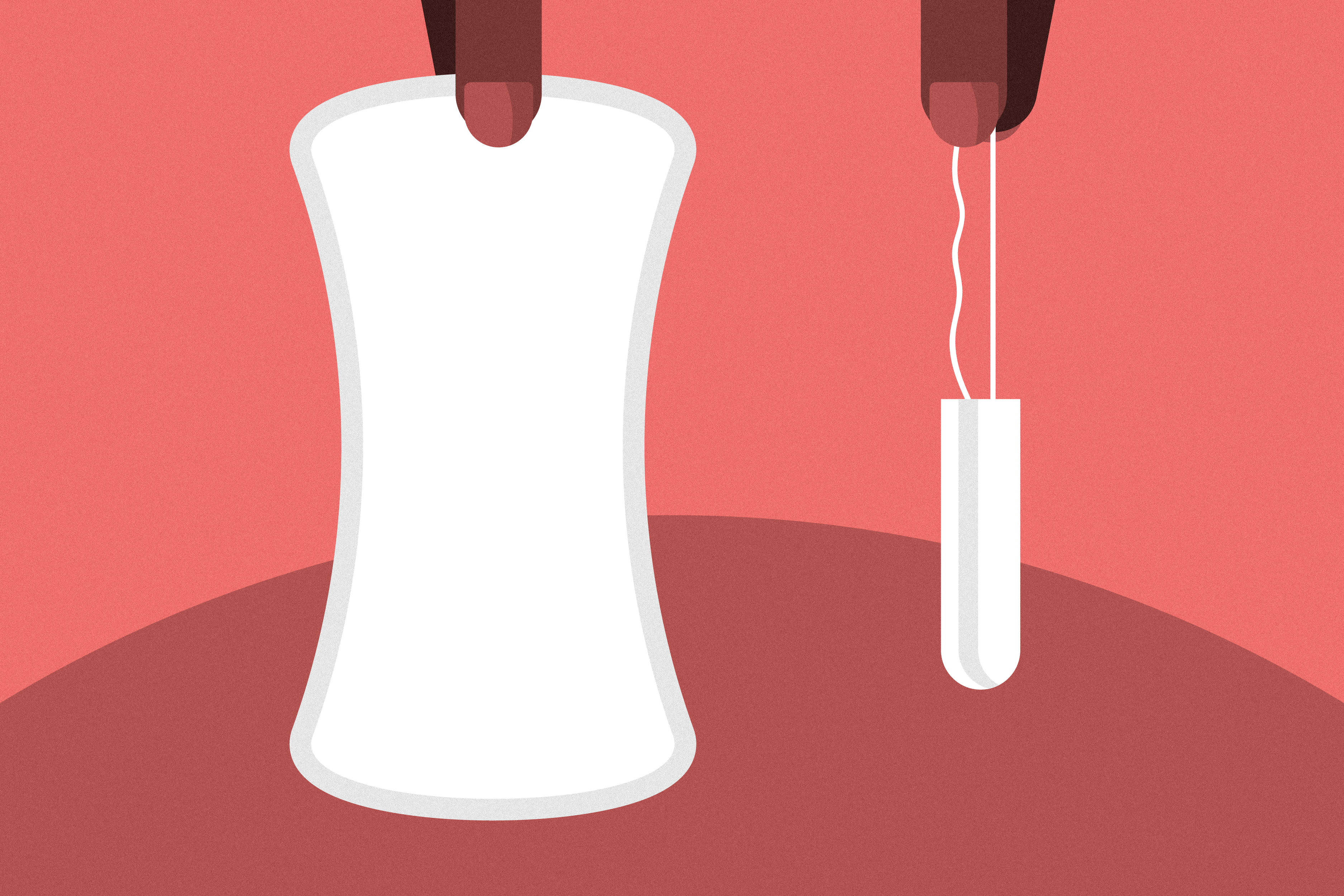 Club has voluntarily stocked select bathrooms on campus, is in process of approaching administration with proposal
The UC Davis chapter of PERIOD, a national nonprofit dedicated to the destigmatization of menstrual cycles, is in the midst of a project to stock all campus bathrooms with free menstrual products.
PERIOD's UC Davis members' goal, titled #FreethePeriod, is to have pads and tampons available on a regular basis at no cost to students — ideally in all women's, men's and gender-neutral bathrooms.
"You would never go into a bathroom and be like, 'Oh, will there be toilet paper in here?' or be really excited to see toilet paper was provided," said Annie Wang, the UC Davis PERIOD chapter club president and a third-year materials science and engineering major. "That's just the expectation that a public university would provide basic hygiene necessities."
Hung Doan, a PERIOD club member and a fifth-year graduate student studying plant pathology, approached the chancellor's office with the club's initiative and was met with interest about the logistics of the monetary necessities needed for campus-wide free menstrual products.  
"Chancellor May and the office of the chancellor and office of the vice chancellor […] were really receptive of the idea, but they said they need some type of data and cost analysis," Doan said.
In response, a pilot project has been in effect in which PERIOD volunteers stock campus bathrooms that have high foot traffic with free menstrual products. The goal of the pilot project is to gauge students' response to having menstrual products made available to them and track their use.
As of Fall Quarter 2018, women's bathrooms in Roessler Hall, Sciences Lecture Hall, Shields Library, Wellman Hall and the Student Community Center (SCC) have been stocked. The gender-neutral bathrooms on the first and second floor of the SCC have been provided with products as well. Each bathroom has been stocked weekly with 40 pads and 30 tampons.
"Community volunteers sign up for week-long shifts in which they are responsible for the bathrooms in a single building," Wang said. "They check the usage of products [and] enter the usage into a Google form, which helps us generate a spreadsheet and restock. We've had 24 volunteers help re-stock."
A petition is currently in circulation to track campus support for campus-wide menstrual products.
A survey distributed by PERIOD with 151 respondents resulted in the finding that "34.03% of respondents missed some or all of class or work during the 2017-2018 school year due to lack of access to menstrual products at least once. 47% [of] respondents stated that menstrual products are a financial burden. 90.7% definitely supported providing period products on campus for free," Wang said via email.
The project was initiated in January of 2018, and the pilot project began in May. Within that time, PERIOD has collaborated with Student Health and Counseling Services (SHCS) for funding and help with research to draft an estimated budget for campus-wide implementation.
"Student Health and Counseling Services ran a similar project last year, and now stocks all restrooms in the Student Health and Wellness Center with menstrual products," Margaret Walter, the executive director of health and wellness for the SHCS said via email. "SHCS is excited to assist the UCD PERIOD chapter in campus wide research, utilizing the Dr. Michelle Famula Fund for Student Success."
The Dr. Michelle Famula Fund for Student Success is a fund within Student Affairs which, according to UC Davis Giving, is meant to "provide funding support for student engagement, learning and outreach programs offered through the Student Health and Counseling Services."
THINX, a New York-based feminine hygiene company, has collaborated nationally with PERIOD and has helped the UC Davis chapter boost its signal on social media and in funding.
The club received the funding necessary to begin stocking nine bathrooms in five buildings in May, took a break from its pilot project during the first Summer Session of 2018 and then resumed the project during Fall Quarter. Due to two weeks of campus closure, the project has been on pause.
PERIOD has just purchased 10,000 pads and 7,500 tampons to continue restocking for Fall Quarter. In Winter Quarter, the group plans to approach administration with a proposed budget to initiate a permanent presence across campus.
"There's been a few times when someone has left a Post-It note or something […] like, 'Oh my gosh, thank you so much, this saved my life because I was running between classes and work,'" Wang said. "I think it's those little notes that reaffirm that this is something a lot of students need."
Club members made a point of stating that their goal is to provide free menstrual products in all campus bathrooms, including both men's and gender inclusive bathrooms.
"I think it was important for us to recognize that not all people who menstruate necessarily identify as women," Wang said. "So we wanted to make sure those products were available to everyone who needs them"
Phase One of #FreethePeriod involved the volunteer pilot program and the collection of data. PERIOD plans to move onto Phase 2 which involves getting support from colleges on campus.
According to Doan, PERIOD plans to reach out to deans, stock bathrooms in colleges throughout campus and collect college-specific data on students' use of free products. Once complete, the information can be presented to deans and the chancellor's office to determine the project's permanent implementation.
"Our team is really convicted by the idea that your body shouldn't be an inconvenience to your educational opportunities especially at a university campus," Wang said. "So putting menstrual products in bathrooms is a matter of equal access to education."
Written by: Elizabeth Mercado — campus@theaggie.org