Taking a moment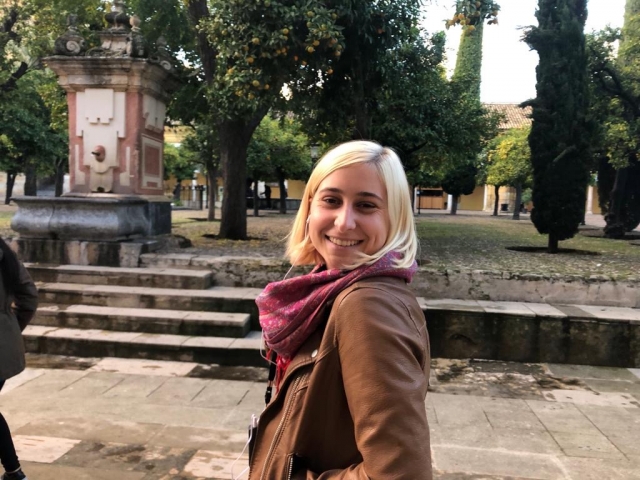 The first time I was caught in a bike circle during passing period, I froze. I looked around, caught another person's tire and crashed. I remember shakily returning to the dorms, washing the blood off my foot in the communal sinks, jumping on my bike and heading back to class. College has been a lot like bike circles. We just have to go forward, trust that others are watching out for us and embrace, with unwarranted confidence, the belief that things are going to be okay. You can't stop and there's no time to waver. You just have to go.
I've grown used to the inertia of "go" over the last four years. I've worked to perfect the art of roommate chore charts, Fridays at 3rd & U and balancing back-to-back midterms.
When the pandemic hit, all of our lives were brought to a screeching halt. While many of us at the time felt like this was a full stop, I realize now it was an opportunity to pivot.
It's been an uncomfortable exercise in patience and giving up control — two things that don't come easy to me — but I think there's power right now in taking a moment. With pause comes reflection, and with reflection comes potential for change.
Today, I'm pages away from finishing the last chapter of my time as an undergraduate. While I was expecting backyard barbecues, popping champagne with my roommates and a moving commencement speech from Chancellor Gary May himself, what I'll be getting instead is a much more intimate Zoom graduation and my dad making a speech at a cardboard podium.
When I entered the bike circle again with dried blood still on my foot, I didn't have time to second-guess. I just had to go. I leaned in toward the chaos and came out unscathed. As I continued on to class, I paused and smiled. It wasn't much in the long scheme of my college career, but it was enough in that moment. With a grin on my face, I leaned in, pedals moving, pushing ever forward.
Written by: Ally Russell

Ally Russell has worked as a campus news writer since her freshman year. After joining the campus news desk in winter 2016, Ally has worked continuously at The California Aggie for her entire college career, only taking off one quarter while she studied abroad. Ally is graduating with high honors and bachelor's degrees in international relations and history with a minor in human rights.
This column is a part of our 2020 Senior Issue. The rest of the issue can be found here.