Evolution of nuanced storytelling as informed by mentors, professors, peers and friends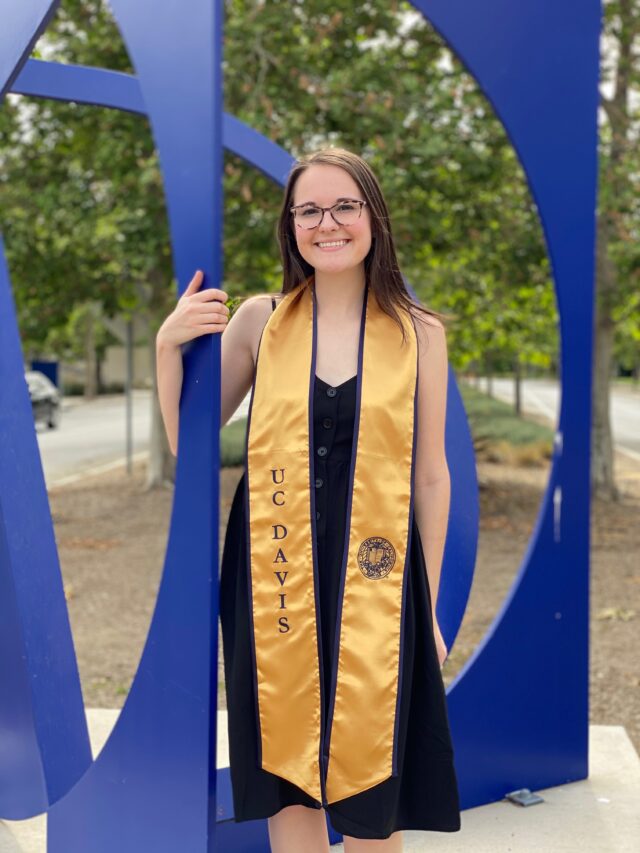 A friend recently told me that nuance is underrated. When I heard that I paused for a moment and reflected on my four years at UC Davis where I have acted, first and foremost, as a storyteller — both in the realm of journalism at The California Aggie and in the realm of literary analysis within the English Department. While the writing I have done in these separate realms are distinctly different in tone and style, I have always been in search of nuance.
This word has come to mean something very different for me over the course of my college career. Whereas four years ago, I might have thought of "nuance" as denoting the representation of a diversity of opinions, I leave UC Davis knowing that not all voices deserve a platform. Nuanced storytelling is not storytelling that treats both sides of the story with equal respect and authority, it is storytelling that actively questions and condemns ideologies rooted in dishonesty or intolerance while upholding voices that seek a more just version of the truth.
As a Jew, the importance of questioning prevailing belief systems was instilled in me at a young age. In addition, my eager consumption of art, films, music, television and literature over the years — and especially in college — informed and evolved my thinking. This has led me to always be questioning. And this mindset has supported the work I've done at The Aggie. During the processes for the two multi-part investigative series I completed on the accessibility and availability of mental health resources and on suicide statistics in the UC system, I was always asking questions.
Someone once told me that journalists are paid to be forever curious. And that truly gets to the heart of my immense love for journalism: It is eternal curiosity paired with the civil service of disseminating accessible, truth-backed and nuanced narratives. Yet I certainly did not come to this conclusion on my own. My own beliefs were challenged by my various journalism mentors (namely, Karl Grubaugh, Steve Magagnini, Bryan Sykes, Kenton Goldsby and my editors and colleagues at The Bee). I learned a tremendous amount from my incredible professors (namely, Professors Frances Dolan, Matthew Stratton, Katie Peterson and Jasmine Kitses). And I have been unfailingly supported in all of my endeavors by so many of my family members, friends, amazing colleagues at The Aggie and three wonderful roommates.
Finally, I would be remiss not to give a specific nod to Kaelyn Tuermer-Lee, whom I am tremendously fortunate to have led The Aggie with this past year. Kaelyn: You are the most capable, intelligent and kind person I know. I am tremendously lucky that our paths at The Aggie were virtually the same, and I feel so fortunate to have grown and learned alongside you over these last four years.
Written by: Hannah Holzer
Hannah Holzer was the 2019–20 managing editor. She joined The California Aggie in fall 2016 as a features writer and she was the 2017–19 campus news editor with a brief stint as an opinion columnist in spring 2019. She is graduating with a bachelor's degree in English and a minor in professional writing.
This column is a part of our 2020 Senior Issue. The rest of the issue can be found here.