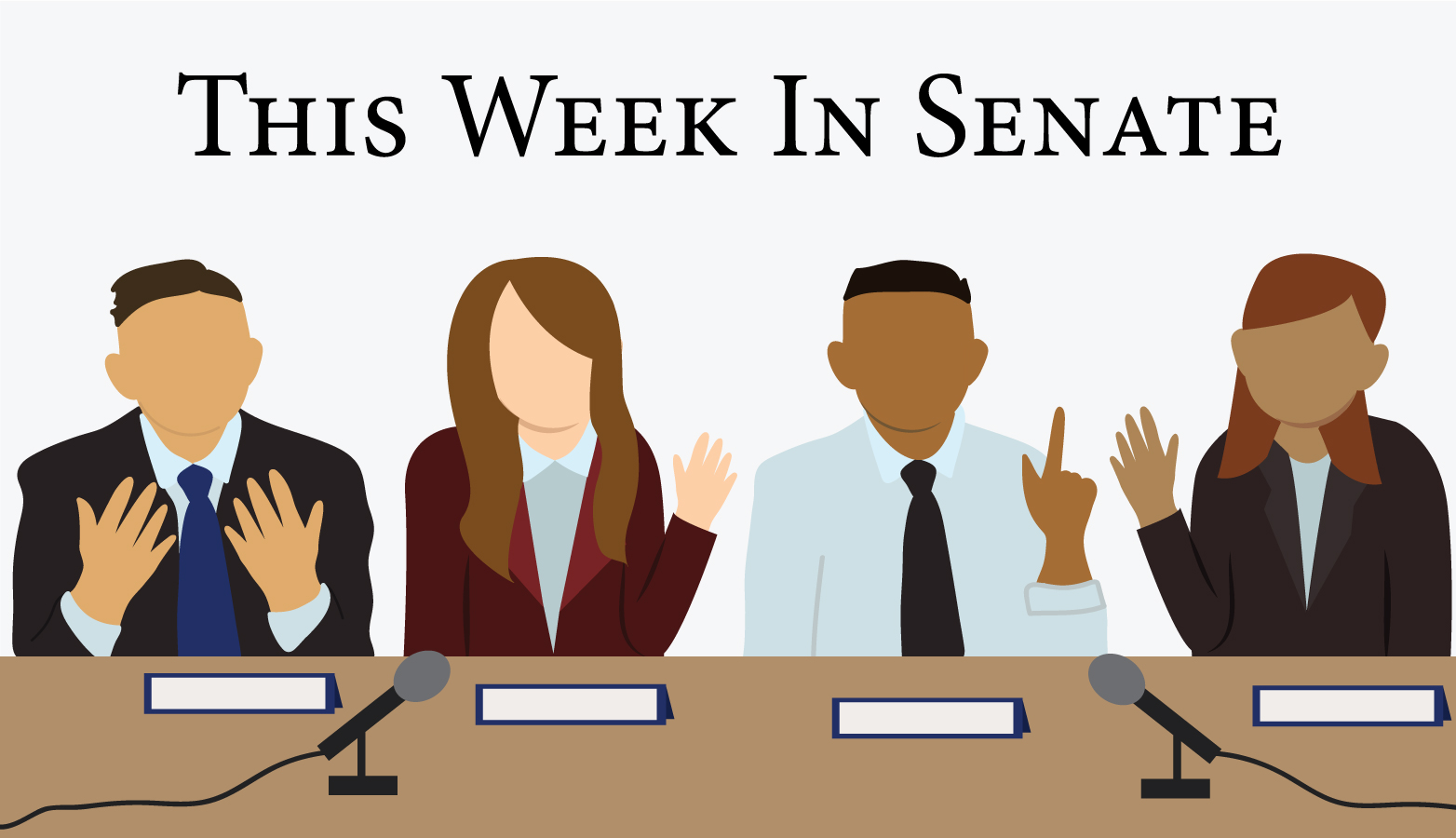 Senate continues discussion on Wells Fargo prison divestment
On Jan. 28, ASUCD Vice President Gareth Smythe called to order the fourth senate meeting of the quarter.
The meeting began with a public discussion led by Senator Josh Dalavai concerning Senate Bill (SB) 28. Dalavai's bill concerns the university's divestment from Wells Fargo. His bill is part of a continuing discussion concerning the University of California's relationship to private prisons.
In the meeting, Dalavai requested that the bill not be overseen by ASUCD's Business and Finance Commission (B&F). Instead, SB 28 should be sent to ASUCD's business manager, Janice Corbett. According to Dalavai, since the bill concerns ASUCD's investment portfolio, Corbett would be better suited to oversee the contents of it.
Joe DeAngelo, chairman of B&F, as well as others on the table, argued that it is only appropriate for SB 28 to pass through B&F since the bill concerns student funds. Additionally, DeAngelo mentioned the importance for greater oversight behind legislature.
At the beginning of the discussion, the senate voted 7-5-0 in favor of removing B&F's oversight. After further discussion, another vote was held with a 6-6-0 tie. Finally, Dalavai resolved to review the bill before any further action or discussion.
The meeting proceeded with an announcement from Matt Farrell, director of expansion at Phi Gamma Delta, one of the newer fraternities at UC Davis. Farrell hopes to gain a better sense of the university's student environment by keeping in close contact with the senate.
Afterward, Nolan Matter, a third-year political science major, presented on behalf of the Transfer, Re-entry and Veterans Committee (TRAVC). Matter informed the senate of TRAVC's progress. Since the committee is new, it has just created positions for members. According to Matter, the committee is in the process of planning collaborations with Aggie Studios as well as utilizing social media beyond Facebook to reach students.
Senate then introduced five pieces of legislation, concerning a variety of issues such as the senate's approval of the Nishi Gateway Project, to a revised process of distributing resolutions to various commissions.
President Mariah Watson reminded the senate of future discussions concerning mental health and self-care for student leaders within the association.
The meeting ended with elected officer reports. Senate was adjourned at 7:46 p.m.
Written by: Katrina Manrique – campus@theaggie.org