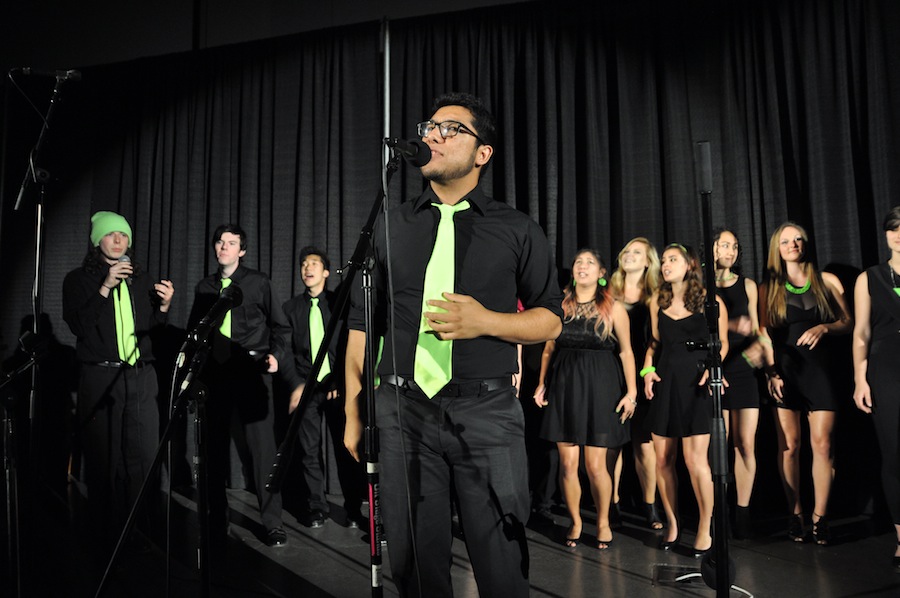 Oldest Davis a cappella group takes to the stage alongside The Spokes,  Jhankaar and UCSC's Acquired
The Lounge Lizards, one of Davis' student a cappella groups, will be hosting its annual "No Instruments Attached" showcase on March 11 in the Sciences Lecture Hall. The showcase normally takes place around the end of Winter Quarter, and is one of the many opportunities for students to enjoy the sweet voices of the Davis a capella community.
The Lounge Lizards have been a fixture of campus life and entertainment since 1995, making them the oldest a capella group on campus. Miguel Guerrero, a fourth-year economics and political science double major, has been involved with the Lounge Lizards since his first year.
"What makes us different from other groups is that we are unusual. We are weird and we aren't afraid to show it," Guerrero said. "We have a bunch of interesting personalities in the term of performing and identities in the group. We are very much like a family and we really cherish [that]."
The Lizards perform music from a variety of genres, including Top 40 pop and older classic numbers. Their performances are reflective of the diverse musical interests of the group, and help keep audience members surprised and entertained.
Kellina Doerr, a second-year food science major who has been involved with The Lounge Lizards since last year, is excited to perform renditions of well-known songs in front of a larger audience.
"This year we will be performing 'Marvin Gaye' by Charlie Puth, 'Madness' by Muse, and 'Big Yellow Taxi' by Joni Mitchell, to name a few," Doerr said. "My personal favorite genre to perform is pop because the songs are upbeat and fun to dance to onstage, plus the audience usually knows the songs and will get excited to hear our version of the song."
No Instruments Attached will also feature two other UC Davis vocal performance groups: The Spokes, an all-female a cappella group, Jhankaar, a South Asian a cappella group, as well as Acquired, a group hailing from UC Santa Cruz. The Spokes are hot off of their recent 2nd place finish at ICCA semi-finals, and are looking forward to performing with The Lounge Lizards before their own showcase in April.
Molly Huff, a second-year international relations and French double major, will be performing with The Spokes in No Instruments Attached. Huff enjoys having the opportunity to sing in front of a large audience.
"I love performing in front of a large audience because you can really vibe off of their energy," Huff said. "A lot of our music is high-energy and gets people excited. We love hearing the crowd cheer for us; it gets us pumped."
Tickets for "No Instruments Attached" can be purchased online for $5 presale or purchased at the door for $7. The Sciences Lecture Hall will be open to audience members at 7:30 p.m. and the show will start at 8 p.m. For more information, please visit the Facebook event page.
WRITTEN BY: Sara Williams – arts@theaggie.org