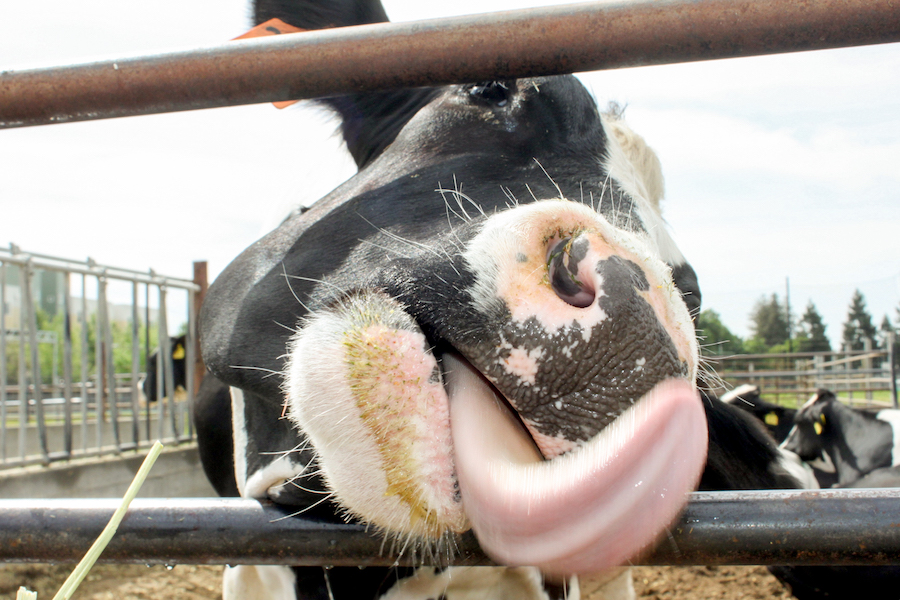 The life of a UC Davis animal science student
The cows that neighbor the Tercero Student Housing area are not just for Instagram and Snapchat pictures. Those cows, along with the goats, pigs, sheep and other animals that call UC Davis home, are integral to the campus' global rank of second place in animal science and first in veterinary science for two consecutive years.
Since UC Davis is the only UC school that offers animal science as a major, many students plan for careers in animal-related fields by taking part in the school's top-of-the-line program.
"A big part of animal science is getting hands-on experience with real animals," said first-year animal science major Alexandra Chapman. "Davis is the only place where you can have these experiences."
According to animal science professor James Murray, the animal science undergraduate major is designed to expose students to a wide range of sciences, including genetics, reproduction, nutrition, biochemistry and behavioral science.
"To take care of and raise animals, […] you have to know a variety of fields," Murray said. "That's really important because it's where our food comes from. Healthy animals that are not stressed are more productive."
For many students interested in pursuing animal-related careers, the animal science major is relevant on a more personal level as well.
"Taking Animal Science 1 […] really solidified my decision of becoming a vegan because [the class involved] learning about the process of production," said first-year animal science major Iris Chan. "There is no humane way to kill an animal."
The animal science classes at UC Davis cover the process of food production with regard to animals. Chan plans to take her passion for animals to another level by attending veterinary school after graduation.
"[I need] to learn [about animal science] and understand it before I can […] potentially change it," Chan said.
The animal science program at UC Davis provides students with direct access to handling animals, which is not always available at other vet schools across the nation.
"I think it's a really fascinating degree," said second-year animal biology graduate student Noe Gomez. "It allows students to get a lot of really good hands-on experience and it exposes them to a very large array of cool post-graduation career opportunities."
Gomez is currently a teaching assistant for ANS 2, an introductory class that covers a range of sciences applicable to the study of animals. Last quarter, Gomez was a teaching assistant for a reproductive physiology animal science course that gave students an opportunity to perform in-class spay and neuter surgeries.
"Doing […] hands-on techniques like that are very important," Gomez said. "[They] really set students apart from [students at] other universities."
The program allows students other hands-on experiences such as observing dissections of reproductive tracts and maternal behavior in animals. Recently, students witnessed live births of animals bred specifically for ANS 2.
"It's one thing to read about everything in a book, […] and it's another thing to watch a cow give birth," Chapman said. "[The class allows us] to see what it really looks like in real life as we learn about it in the classroom at the same time."
As a major, animal science prepares students for futures in animal-related fields, including graduate school.
"Ideally, I would like to attend vet school in the future and either become an equine vet or [work with] companion animals," Chapman said. "It's exciting to see that being a real possibility now [that I'm at Davis]."
Since UC Davis is globally renowned for its animal science and veterinary medicine programs, the university offers a variety of resources for students interested in these topics.
"Being here, I have […] the ability to be right next to a farm," Chan said. "Having all these resources and having the vet school right there opens a lot of doors [for] getting experience, even [in terms of] knowing what kind of jobs there are within this field. There are a lot of things you can do with [an animal science] major."
Written by: Allyson Tsuji – features@theaggie.org