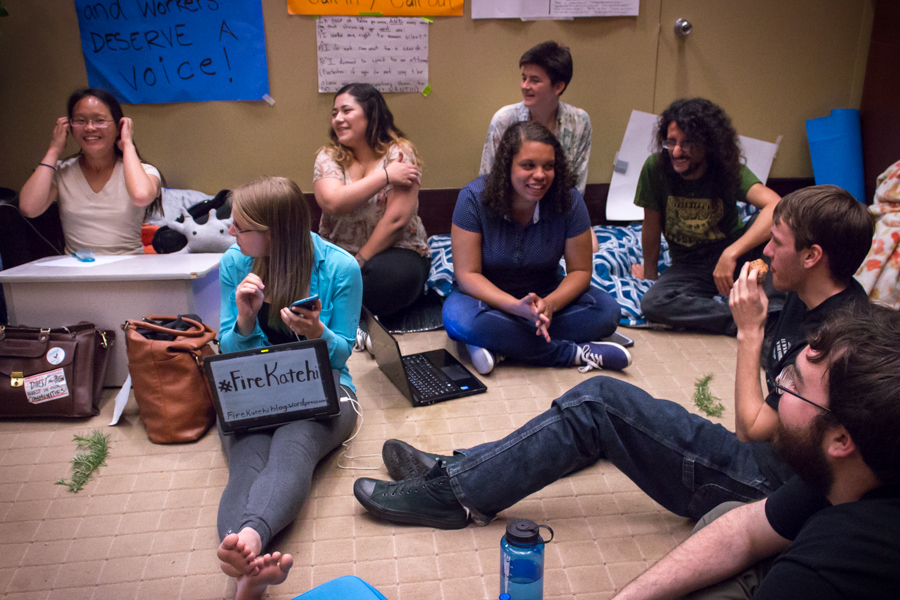 Chancellor receives some support, some opposition from faculty
The battle over the future of UC Davis Chancellor Linda P.B. Katehi is heating up as members of the sciences faculty and the humanities faculty are at odds over their feelings on Katehi's involvement with DeVry University, King Abdulaziz University and John Wiley & Sons textbook company.
On March 23, 33 UC Davis faculty, mostly comprised of members from the science departments, wrote a column explaining why they supported Katehi and were against calling for her resignation. Sixty-seven faculty members signed this letter, most of them from scientific fields — only seven were from other departments.
The column's authors believe Katehi is a fit chancellor for the university. They wrote that there is selective outrage over Katehi's entanglement in these organizations and argued that many other university officials also hold positions on similar boards.
"Much real and substantive progress has occurred at UC Davis under Chancellor Katehi's leadership; and we see an alarming trend of 'piling on' in a negative campaign against a strong female chancellor who has worked hard to serve the campus," wrote the faculty members in the column. "Over the past seven years, we have seen the chancellor argue passionately about student welfare and effectively advocate for UCD with the UC president."
However, this sentiment was refuted by several humanities faculty members a week later on March 30 in a column for the Davis Enterprise. The column was written by over 30 humanities faculty members on campus, who argued that standing with Katehi would mean standing against the students. The members vowed that they were going to stand for and with the students who are occupying Mrak Hall.
"[Katehi] has enriched herself professionally and personally at the expense of the reputation of UC Davis, and multiple legislators have now called for her resignation," the column read. "At a time when our students are facing ever-increasing fees, class sizes and exorbitantly priced textbooks, the chancellor's actions demonstrate poor judgment and weak ethical standards that have eroded our confidence in her leadership."
However, there is some disagreement as to whether there is any real schism between the science faculty and the humanities faculty at all.
Natalia Deeb Sossa, an associate professor in the Chicano/a studies department and one of the faculty members calling for Katehi's resignation, said that she believed that there were faculty members on both sides who support Katehi.
"I am not sure that divide exists," Sossa said. "Even within humanities faculty, there are many who argue she should not resign, while others argue that she should."
Many students, particularly the ones protesting in Mrak, are even less convinced that there is any real divide. A few of the protesters even argue that many faculty members are fearful of losing their jobs, which is why they continue to support Katehi despite her transgressions.
Bernadette Fox, a second-year transfer student and international relations major, said that she read both of the letters and believes that the letter supporting Katehi was inconsequential and does not speak to the larger issues at hand with regard to Katehi's ethical violations.
"I don't think that one article can speak to any sort of separation between the departments," Fox said. "A lot of people are speaking to her personality or how they have personally benefited [from Katehi's tenure]. I don't think that's what we're here to talk about. We're talking about larger issues and all of UC Davis and not just a small few. There are things that UC Davis has accomplished [over the past few years] that we don't think should be attributed to the chancellor."
University representatives did not wish to comment on the columns.
Written by: Sangeetha Ramamurthy – campus@theaggie.org