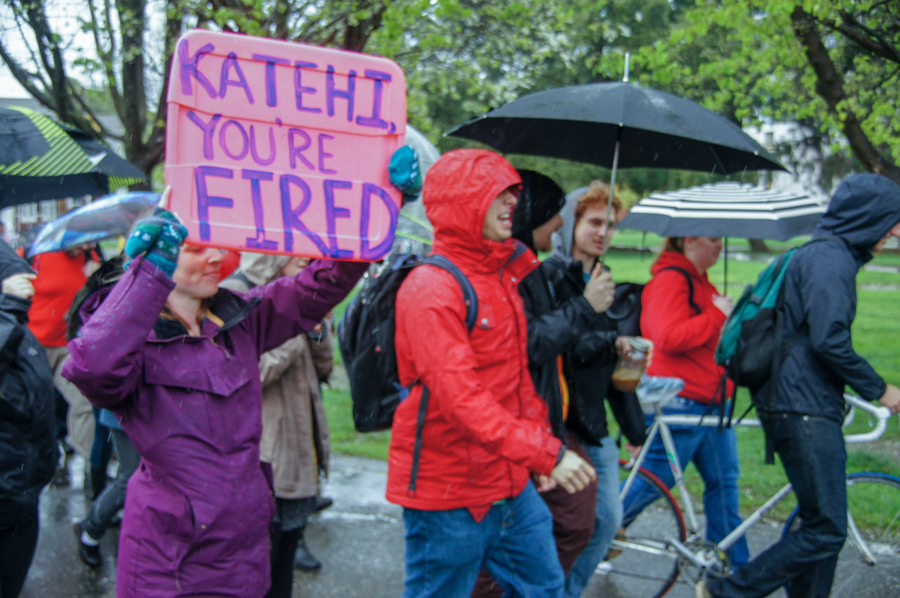 Legislators reference Linda P.B. Katehi's controversial positions on for-profit boards and money spent to cover up the 2011 pepper-spraying incident
A total of eight California state legislators have called for the resignation of UC Davis Chancellor Linda P.B. Katehi.
The legislators that have called for her resignation are seven Democratic assemblymembers and one Republican senator: Luis Alejo (D-Salinas), Joel Anderson (R-Alpine), Mike Gatto (D-Los Angeles), Lorena Gonzalez (D-San Diego), Evan Low (D-Silicon Valley), Kevin McCarty (D-Sacramento), Freddie Rodriguez (D-Pomona) and Mark Stone (D-Monterey Bay).
Assemblymember McCarty, the first state legislator to call for Chancellor Katehi's resignation, said in a statement that her salary and her for-profit positions on the boards of DeVry Education Group and John Wiley and Sons are grounds for her resignation.
"Chancellor Katehi receives a taxpayer-funded salary of $424,360 per year," McCarty said. "It is unseemly for the chancellor to be moonlighting side deals to fatten her bank account, especially when it runs contrary to the interests of our students that are strapped with decades of student debt to pay for the high costs of textbooks and other education expenses."
Additionally, assemblymember Stone references in his statement his disapproval of the university spending $175,000 to cover up the 2011 pepper-spraying of students on the Quad.
"As the legislature has been working very closely with the UC system on their budget and trying to ensure that California students are getting the priority that they deserve, it is very disturbing to hear that a chancellor has been spending precious public resources on a PR campaign to obfuscate questionable decisions," Stone said. "Clearly it is time for Chancellor Katehi to move on."
In response to the legislators calling for the chancellor's resignation, Dana Topousis, executive director of news and media relations at UC Davis, referenced Chancellor Katehi's support for the students at the university.
"Chancellor Katehi took responsibility for recent events and expressed her unwavering commitment to UC Davis," Topousis said via email. "Chancellor Katehi has worked tirelessly to create a campus culture that helps our students reach their full potential and make a difference in the lives of people in the state, nation and world. She is deeply committed to UC Davis and looks forward to furthering her efforts to provide students with a world-class education."
Although student protesters value the added voice of the legislators in their call for Chancellor Katehi's resignation, students such as Sarina Dayal, a third-year sustainable environmental design major and a Fire Katehi representative, still believe that the movement is primarily fueled by student voices.
"I still feel like this is a student-led, student-organized movement," Dayal said. "Having the state [legislators] on board is a positive thing but it is still a function of the system. It is something that can be used to change the UC system and I think that it is important that these state legislators are recognizing that reform is needed in the UC system as a whole. I still feel like the power is coming from the students in terms of action and these things being called out."
Written by: Kenton Goldsby – campus@theaggie.org