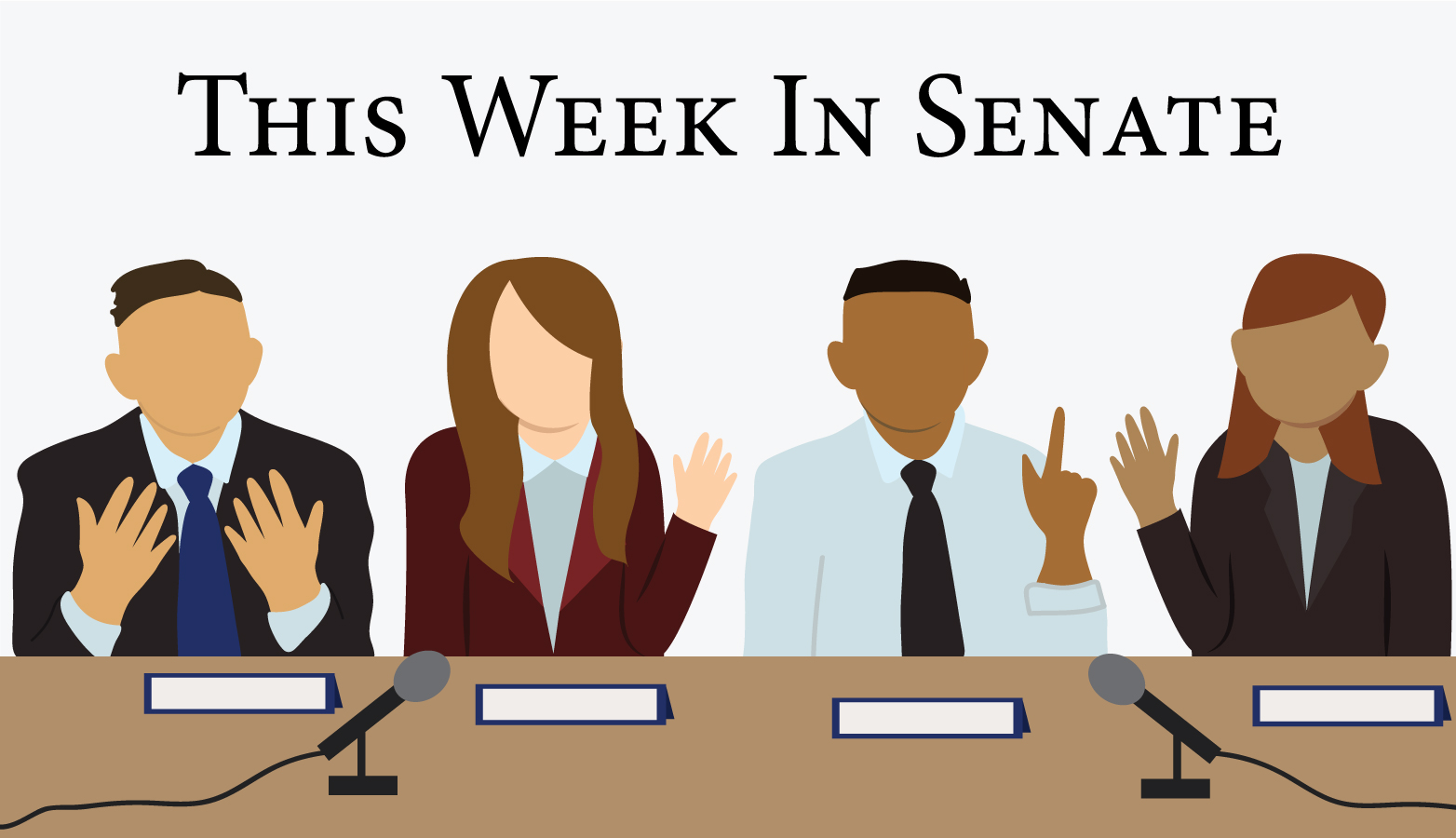 ASUCD Senate meeting: May 12, 2016
CONFIRMATIONS
First-year computer science major Adam Xu was confirmed as the newest ASUCD senator. Xu replaces former ASUCD Senator Mikaela Tenner, who resigned her post earlier this month.
Second-year political science and English double major Nick Flores was confirmed as the newest Internal Affairs Commission (IAC) chair. Flores served as the interim IAC chair after former IAC chair Abhay Sandhu was elected as ASUCD vice president in the Winter Quarter election.
LEGISLATION
Senate Bill #80
Language: ASUCD Senate Bill to liquidate a Kirkland by Whirlpool refrigerator through Aggie Surplus.
Result: Passed – 11-0-1
In favor: Puneet Dhindsa, Sam Chiang, Joshua Dalavai, Shaitaj Dhaliwal, Irveen Grewal, Adilla Jamaludin, Ricardo Martinez, Sofia Molodanof, Georgia Savage, Parteek Singh, Adam Zu
Against: None
Abstentions: Sam Park (Absent during vote)
Senate Bill #81
Language: ASUCD Senate Bill to allocate $260 from Senate Reserves to Scholar Promoting Education Awareness and Knowledge (SPEAK) for the cost incurred by the Family Day Conference, a culminating event for the Undocumented Students and Allies Awareness Week
Result: Passed – 11-0-1
In favor: Puneet Dhindsa, Sam Chiang, Joshua Dalavai, Shaitaj Dhaliwal, Irveen Grewal, Adilla Jamaludin, Ricardo Martinez, Sofia Molodanof, Georgia Savage, Parteek Singh, Adam Zu
Against: None
Abstentions: Sam Park (Absent during vote)