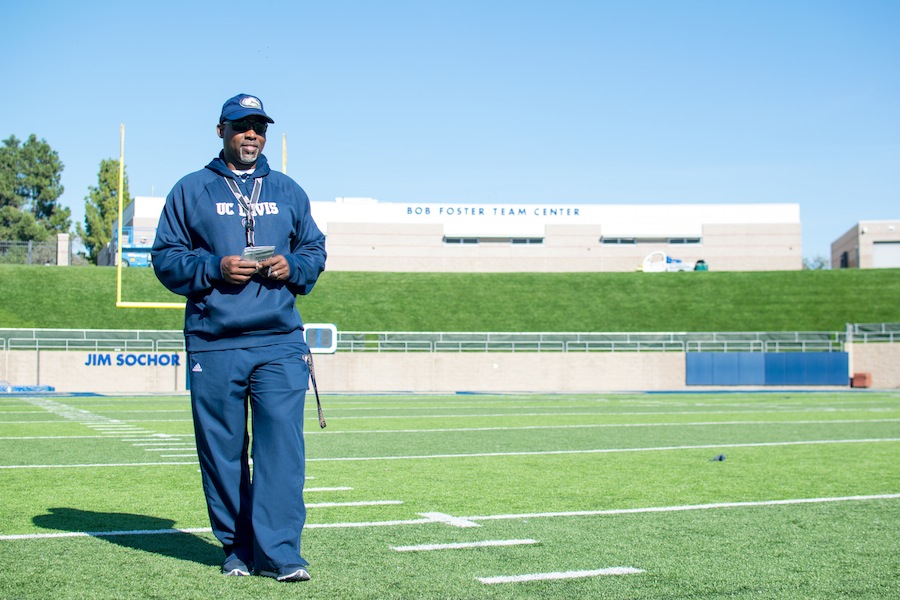 Causeway Classic win not enough to overcome 12-33 record over four years
UC Davis athletics director Kevin Blue announced the release of football head coach Ron Gould from his five-year contract early Monday morning following a dismal 3-8 season. Gould's release comes two days after the Aggies' third Causeway Classic victory against Sacramento State under his four-year tenure leading the program.
Since his 2012 start at UC Davis, the football team has gone 12-33. Gould served as running backs coach at University of California, Berkeley for 16 years before becoming head coach for the Aggies.
In a statement, Gould said that he was grateful for the chance to lead the UC Davis football and thanked the student-athletes for their character and commitment to the program and academic prowess.
"Although we were not able to reach our goals on the field, I couldn't be more proud of all that we accomplished during my time at UC Davis. I want to thank my outstanding staff and their families for their commitment to mentoring and developing the young men in our program," Gould said in the statement. "We have made tremendous progress and laid the foundation for a very bright future for UC Davis Football. My wife (Teresa) and I will be forever grateful for the time that we had at UC Davis and the amazing relationships we have forged."
Blue is expected to comment on this decision later on today.
Read a recent profile on Gould here.
Written by: Nicolette Sarmiento — sports@theaggie.org