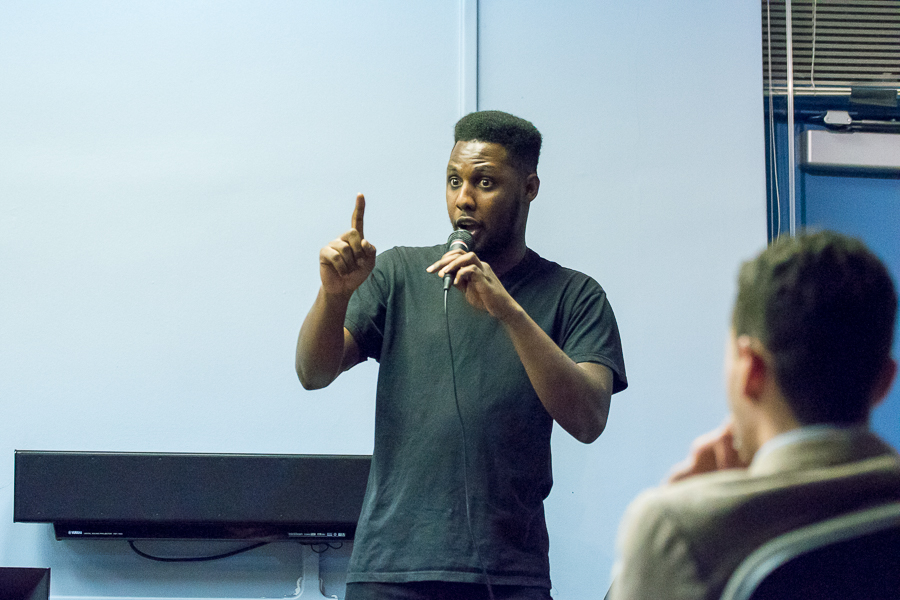 Club provides jokes, showcases to Davis community
There are two necessities to surviving college: caffeine and jokes. While caffeine is easily accessed from the CoHo, good jokes can be a bit harder to come by. Fortunately, UCD Stand-up Comedy Club is here to provide the laughter.
"Our goal is to provide a raw, uncensored open-mic environment where anything goes, which we didn't have access to anywhere else," said Drew Hanson, a third-year managerial economics major and president and co-creator of UCD Stand-up Comedy Club.
The club started when Hanson and Ethan Victor (who also works as a humorist for The California Aggie), both first-years at the time, took a freshman seminar with Karma Waltonen (Dr. Karma, as her students call her), a professor in the UC Davis University Writing Program. The final for the class was to perform stand-up comedy. It was then that Hanson and Victor discovered their mutual interest in performing.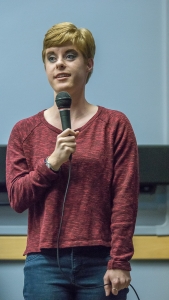 Victor, a fourth-year English major and the vice president of the club, still remembers the joy and fulfillment he felt after his debut performance for Waltonen's final.
"My first [performance] was probably my favorite […] it's a cool experience telling jokes in front of 200 people," Victor said. "Although I don't entirely remember it, because I was so afraid while I was performing. But it's something that I hope can stick with me forever."
Aside from bringing jokes to the Davis community, the club also hopes to create a welcoming platform where all thoughts and concerns can be openly discussed, especially in the wake of the U.S. election this year.
"It gives you a floor to talk and gives you a floor to give off messages. From there, you can decide how you want to portray and give off whatever it is you want to send," Victor said, "So I think there are a lot of jokes we're trying to make: there is something underlining. At least for myself, there is more than just trying to make people to laugh, but also trying to tell people something."
During their weekly meetings, the club members are free to talk about any topic they please.
"A lot of times I talk about my workplace, family or roommates, but it can range anywhere from Donald Trump to an event […] in class," said Joey Warren, a club member and first-year undeclared student. "It is an open experience with no judgment and only help. Even if you bomb, they will help you make your jokes better."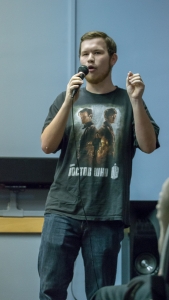 Though they hardly meet each other outside of club events, members form invaluable bonds with each other because of the personal communication and mutual understanding amongst the group.
The Stand-up Comedy Club had its first showcase in Spring Quarter 2016, in which each member performed for five to 10 minutes.
"[It] was an absolute blast […] with no one 'bombing' (nobody laughing at their jokes)," Hanson said.
For highlights from the performance, check out Hanson's YouTube channel.
For more information about the Stand-up Comedy Club and upcoming showcases, check out their Facebook page.
Written by: Betty Wu — arts@theaggie.org