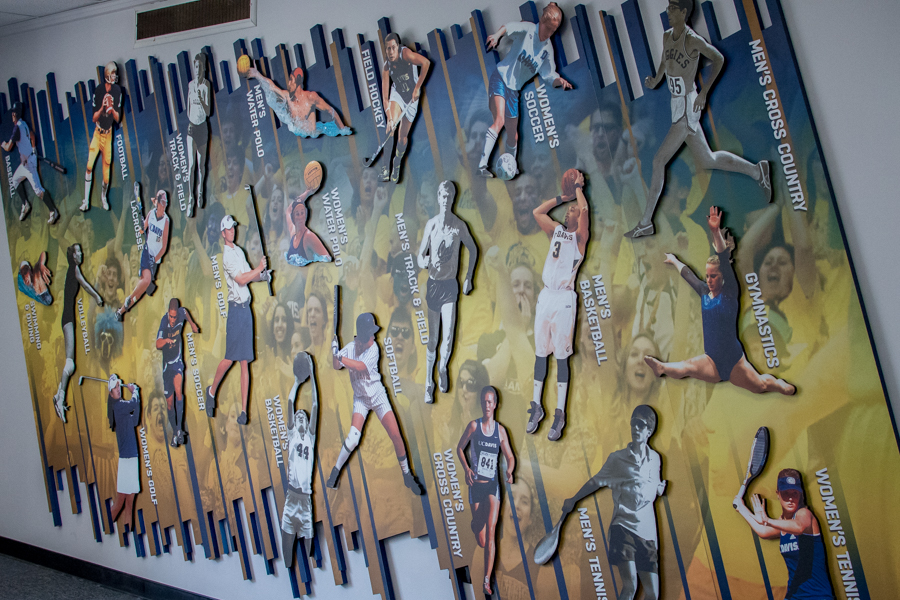 As fall seasons slow down, it's time for an overall look at the athletics department
As the various fall athletic seasons wind to a close, the first academic quarter under new UC Davis director of athletics Kevin Blue is just about in the books. The change at the top of the administrative hierarchy has not yet improved on field success among the various athletic programs on campus, however. Both the men's and women's water polo continue to be dominant national forces, both soccer programs and women's volleyball continue to hover around .500 and the football team struggled through another season.
The water polo program produced the only two teams on campus with solid winning records in the fall quarter. The UC Davis men's water polo team finished a historic 23-5 regular season record with a 12-8 win over UC San Diego to capture the first conference title since 1997 and punch a ticket to the NCAA Championship. The Aggies face the winner of Bucknell vs Harvard in the quarterfinal game hosted by UC Berkeley at Spieker Aquatics Complex on Dec. 1.
The women's soccer team finished with a 7-8 record overall and 3-3 in conference play. Its male counterpart ended similarly at 8-9 overall and 4-6 in the Big West. The men's team fell in penalty kicks to two-time conference champion Cal State Fullerton in the opening round of the Big West tournament, and the women's team closed out the season with a double overtime draw to Cal Poly.
The women's volleyball team finished the season with a 14-15 record after a sweep by Cal Poly in the season finale. The Aggies hope the addition of former two-time All-Big West honoree Katie Quinn as assistant women's volleyball coach for the upcoming season will break the playoff drought.
After four seasons of losing records under head football coach Ron Gould, the Athletic Department decided to release Gould two days after defeating Sac State in the Causeway Classic for the final game of the season. The victory was too little, too late for the former UC Berkeley running back coach, after posting a 12-33 record during his four-year tenure at UC Davis. Gould was only the fourth head coach for Davis in the past 46 years, following an incredibly successful trio in Jim Sochor (156-41-5), Bob Foster (30-11-1) and Bob Biggs (140-78-1). According to Blue, a nationwide search for Gould's replacement is now underway.
Written by: George McConnell — sports@theaggie.org