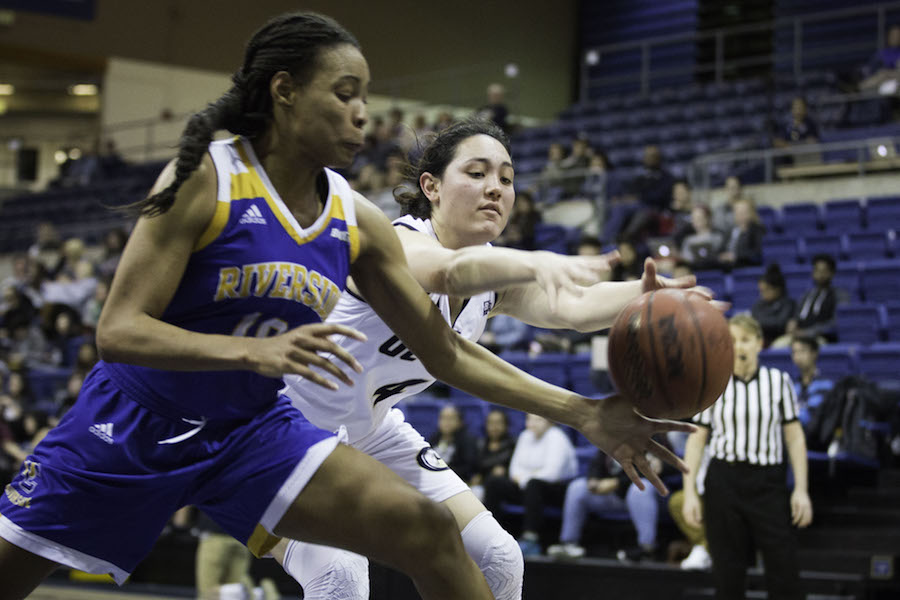 Aggies dominate Highlanders; helped by 22 points from Pele Gianotti
The UC Davis women's basketball team came into Thursday night's game having won four of its last six games. However, with the team's most recent game a loss to Long Beach State, the Aggies had to get back on the right track with UC Riverside coming into town, and they prepared as such. The result of their hard work was a 72-55 victory.
Junior forward Pele Gianotti, who led the Aggies in scoring with 22 points, said that the team knew what it needed to do against the Highlanders, who came into the game with a 4-1 record in the Big West Conference.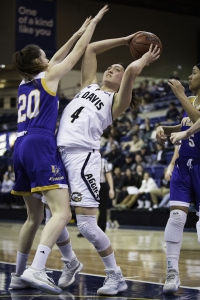 "We were totally prepared," Gianotti said. "We knew that they're a very good offensive team and we knew that we'd have to get stops."
Gianotti wasn't the only Aggie who stood out. On top of her own season-high performance, sophomore forward Morgan Bertsch scored 13 points, and junior forward Rachel Nagel contributed 10 points along with eight rebounds. Twin sophomore guards Kourtney and Karley Eaton helped spark the run, which aided in sealing the game.
For head coach Jennifer Gross, the entire game was a testament to her team's drive and competitive spirit.
"I was really pleased with our focus and our energy to start the third quarter," Gross said. "The first half was so back and forth. We got a little lead, and then they cut it."
The Highlanders, who came out shooting 4 of 5 from three-point range in the first quarter, were unable to match their success over the next two quarters, shooting making just one of their next 16 attempts thanks to a combination of good defense and bad shooting. Gross considers the team's defense to be a work in progress.
"Defensively, our goal is to play like it's the championship possession every single possession, and we're still working on that with our urgency and our communication," Gross said. "There's always places where we're looking to improve, but like I say, it's always fun to improve while you're winning."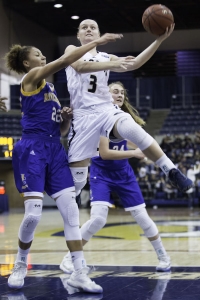 That third quarter proved to make a significant difference for the Aggies, who outscored  the Highlanders 26-4 — UC Riverside was never able to climb out of the hole it dug itself earlier in the game. Gianotti said that attacking the opponent was always part of the plan.
"[Coach] Jen warned us in the beginning: 'We have to jump on them right from the start.'" Gianotti said. "The whole team was in attack mode mentality, and we were super confident coming from the first half making shots. So we were like, 'Just keep pushing, just get shots and we'll be fine.'"
The Aggies victory against UC Riverside proved to be a foundation for future success, as they picked up another win against Cal State Fullerton on Saturday on Jan. 26 at the ARC Pavilion with a final score of 59-39.
Written by: Bradley Geiser — sports@theaggie.org