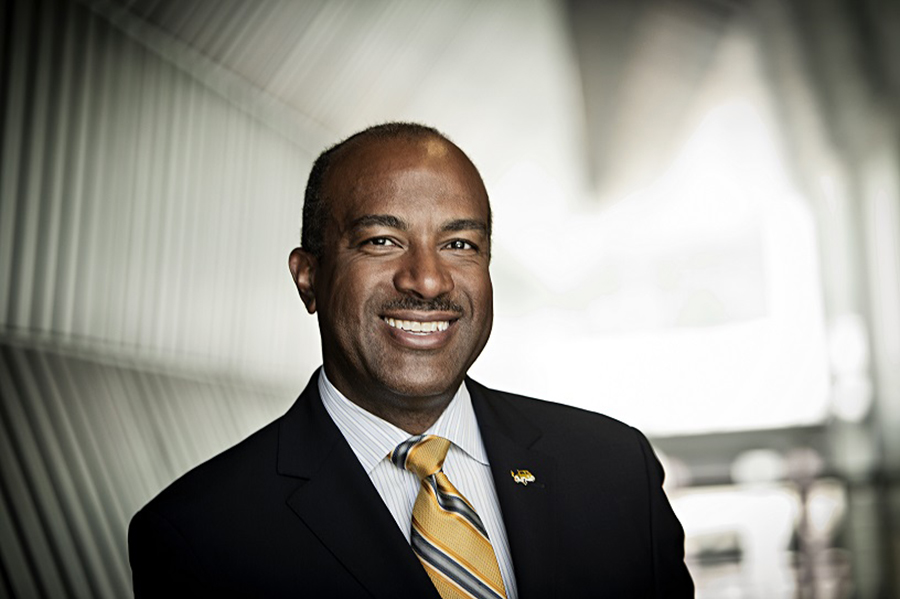 UC Board of Regents to vote on the appointment later this week
University of California (UC) President Janet Napolitano announced her selection of Gary May as the new UC Davis chancellor on Feb. 21. May currently serves as the dean of Georgia Tech's College of Engineering.
"Gary May is a dynamic leader and an accomplished scholar and engineer with a passion for helping others succeed," Napolitano said in a press release. "He was chosen from an extraordinarily talented pool of candidates because I believe he's the right person to guide UC Davis to even greater heights, advancing academic and research initiatives, building a stronger community with students, faculty, and staff, and furthering relations with the larger Davis and Sacramento areas."
May will replace Ralph J. Hexter, who has been serving as interim chancellor since Napolitano put former Chancellor Linda P.B. Katehi on investigative leave last April. Katehi resigned as chancellor in August.
"I could not be more pleased, nor more excited, to serve as the next chancellor of the University of California at Davis," May said in the same press release. "UC Davis is renowned for its excellent education and research, for providing its diverse student body with exceptional pathways for upward mobility and leadership, for giving its faculty opportunities for impactful discovery, and for serving the state and nation in areas of critical need. These values speak to my spirit, and I cannot wait to join the campus community."
The UC Board of Regents will meet on Feb. 23 to vote on the appointment, and, if approved, May will begin this role on August 1, becoming UC Davis' seventh chancellor. In the meantime, Hexter will continue to serve as interim chancellor.
Written by: Alyssa Vandenberg  — campus@theaggie.org