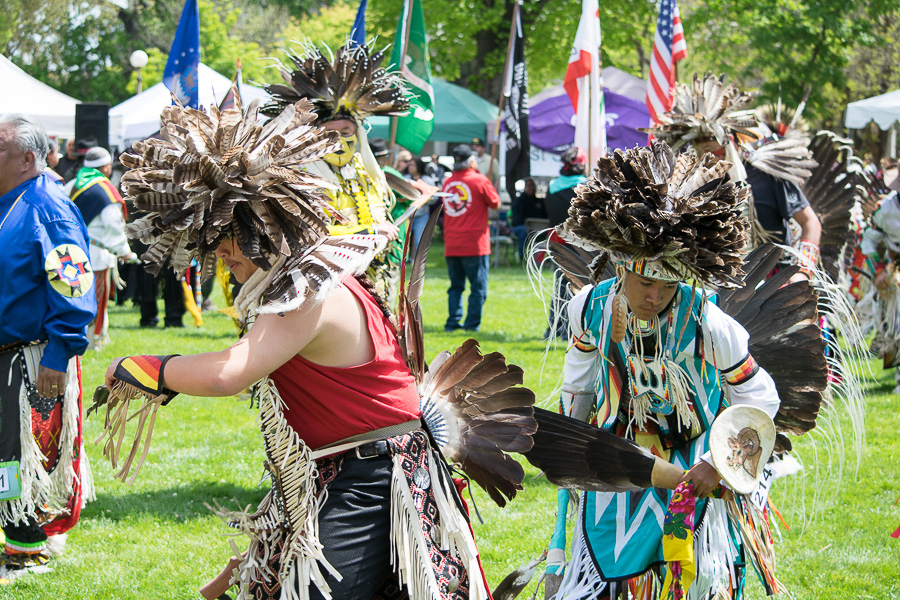 Weeklong program builds connections, addresses issues concerning Native American communities
The UC Davis Cross Cultural Center held its 48th annual Native American Culture Days (NACD) from April 10 to 15.
The NACD is a weeklong program filled with various events and workshops designed to help local Native communities build connections and collectively address the social, cultural, historical and political issues concerning their communities.
The theme of this year's NACD was "Honoring All Our Relations: Protecting Land and Water." This theme was chosen because many indigenous communities are currently fighting to protect their land and water around the world.
"Native American Culture Days honors the culture, traditions, contributions and hemispheric unity of Indigenous people of the Americas," said Karli Quintana, the coordinator of the NACD, via email. "The NACD also helps provide the campus community some knowledge about Native Americans and seeks to demystify some of the stereotypes surrounding Indigenous and Native American People."
This year, the culture days coincided with the grand opening of the Native American Academic Student Success Center (NAASSC) located at the University House. The program started off with the Sunrise Ceremony, in which participants joined in song, prayer and reflection for the week, and ended with the powwow event.
A variety of other events took place over the course of the week. On Tuesday, April 11, Michelle Villegas Frazier, the director of the NAASSC, held a workshop teaching students how to cook and eat well as part of the effort to retain Native American scholars on campus.
The Cross Cultural Center held a film viewing of When Two Worlds Collide followed by a discussion on April 12. The film depicts the journey of an Amazonian leader who confronts the rules of the globalization game created by developed countries.
The next day, the sixth annual Native American Studies Graduate Symposium took place with the theme: "Currents of Resistance, Activism and Justice: Indigenous Response to Neoliberalism."
On the last day, there was an indigenous arts market on the West Quad featuring indigenous arts and crafts vendors, food and live performances from student dance groups.
Other events included a silk screening workshop, hoop dancer demonstration and a workshop on making traditional medicine bags.
"The culture days provide visibility for native community and a way for us to talk about the different things that are going on in our community," Frazier said.
Many Native American students found the culture days to be a rewarding experience.
"I got a very good sense of what struggles [Native Americans] are facing and the ways in which they're able to come together as one and have conversations about what is university life, what kind of home lives they have and how the way I identify impacts me in all different aspects of life," said Kealani Beltran, a third-year psychology major and a student assistant at the NAASSC who participated in the culture days.
Written by: Clara Zhao — campus@theaggie.org