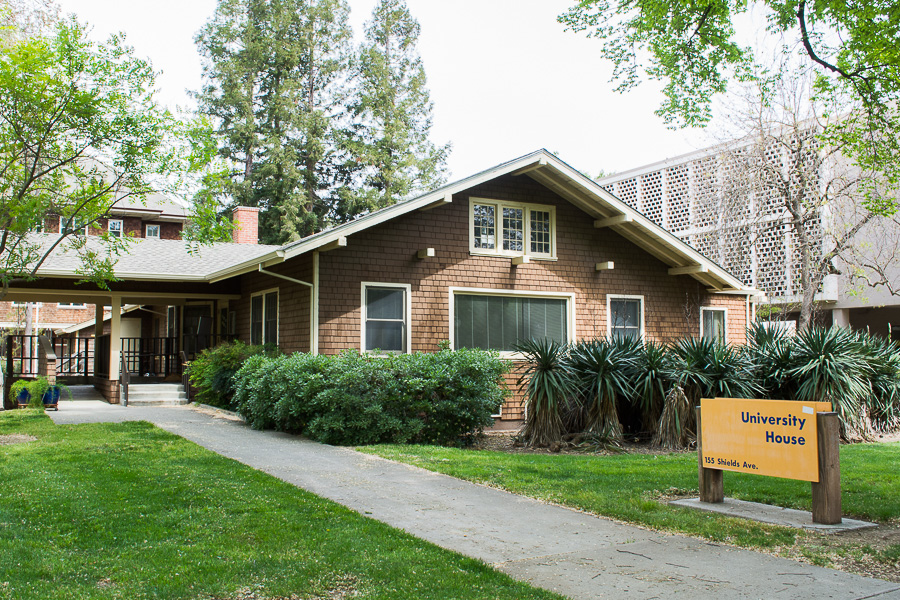 Center strives to empower, retain Native American scholars
The Native American Academic Student Success Center (NAASSC) held its grand opening on Monday, April 10.
Located at the University House, the center is part of the three retention initiatives developed by Student Affairs, which includes the African American Diaspora Center and the Chicano and Latino Academic Success Center. The NAASSC revolves around Native American retention, matriculation and graduation.
According to the UC Davis website, the center allows Native American students to "connect with resources, facilities and programming that enhance their academic success" and gain "a sense of belonging […] in a culturally appropriate way."
Kayton Carter, the director of the African American Diaspora Center, worked with Vice Chancellor Adela de la Torre to develop the concept for the center. Students have been using the space since Sept. 1, although the official opening was on April 10.
According to Michelle Villegas Frazier, director of the NAASSC, the center strives to give Native American students "a home away from home." Frazier pointed out that Native American students are smaller in number compared to other ethnic groups at UC Davis.
"Sometimes you go across campus and you don't see anyone who looks like you," Frazier said. "And you want to feel connected."
The center offers a space for Native American students to meet and get together with other students.
"It's cool to bring the little community into one center and we can all freak out over things we have in common," said Celeste Joaquin, a third-year English and communication double major who has been involved with the center since last year.
The NAASSC is partnered with the Educational Opportunity Program at UC Davis to provide one-on-one academic advising for students, especially for those struggling with difficulties like academic probation.
Additionally, the NAASSC works with Native American Studies and partners with the residence hall Learning Living Community program to provide a Native American Learning-Living Community in residence areas.
In terms of academics, Frazier said that the NAASSC holds a First-Year Aggie Connection to help students adjust to college life. The center also works with the Student Academic Success Center and holds an academic workshop every week, such as "What to do after a test."
Cultural gatherings are also organized through the center; last quarter the center's staff held a spaghetti and bingo night for students. Although the center focuses on Native American students, Frazier said that all students are welcome to participate.
"Oftentimes in college we just focus on getting [students] to graduate but we also need to provide them resources and tools to get students to the next step," Frazier said. "Because these students will be our future doctors [and] leaders."
Frazier hopes that the center will build strong students who can then go back to their communities and help more native Americans graduate from high school, and in turn empower the Native American community.
Written by: Clara Zhao — campus@theaggie.org