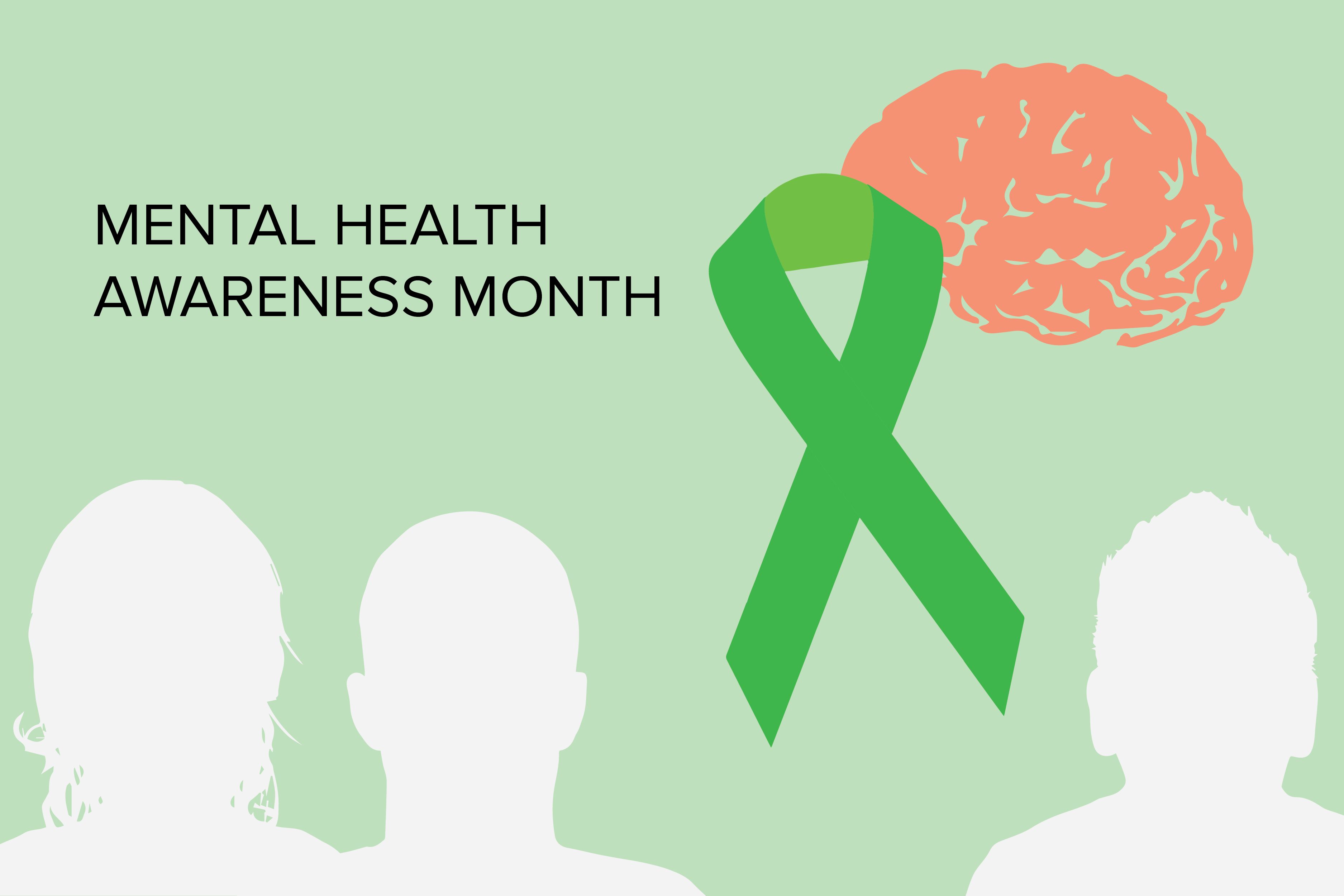 Month hopes to engage students with mental health dialogue
For the first time, UC Davis is hosting Mental Health Awareness Month this May as a component of the UC Davis Mental Health Initiative. The month was organized by ASUCD Senator Samantha Chiang, a third-year English and psychology double major, who also successfully planned the first ever UC Davis Mental Health Conference in February.
Chiang started planning the awareness month shortly after the Mental Health Conference. She had a large team of volunteers and board members to assist her in planning the initiative.
According to the The UC Davis Mental Health Initiative Facebook page, the initiative "aims to engage students in destigmatization and education efforts, prompt attendees to organize around mental health issues and offer them the opportunity for self-reflection and healing through mental health discourse."
In the future, Chiang hopes to start planning earlier for Mental Health Awareness Month so that the preparations for the conference and awareness month can overlap. Funding for the initiative this year came from ASUCD, UC Davis Student Affairs, UC Davis Campus Stores and Acacia Counseling & Wellness. The initiative is comprised of 53 events throughout the month.
"Everyday we have multiple events hosted with different departments, student organizations and centers on campus," Chiang said. "We're working with four out of five centers housed within the Student Community Center, […] Student Health and Counseling Services, specifically Health Education and Promotion, Office of Advocacy and Student Representation, Intercollegiate Athletics, as well as all of the mental health organizations on campus — Active Minds, Students Against Suicide and National Alliance on Mental Illness (NAMI)."
Chiang is excited about the "Affirmation in the Dorms" event, in which volunteers will table at various dining commons and encourage students to write positive affirmations to themselves or to other students.
"There's so much psychological research that shows the good outcomes of writing yourself affirmations as well as writing other folks gratitude letters," Chiang said.
The keynote speaker from the Mental Health Conference, Monica Porter, an attorney of the Disability Rights Advocates organization, will be returning to Davis to host a Know Your Rights seminar about how mental health fits into the frameworks of disability rights advocacy and legally entitled disability accommodations.
Another event Chiang is looking forward to is having State Assemblymember Kevin McCarty, author of legislation AB 2017, come to campus.
"AB 2017 proposed a $40 million grant […] to go towards mental health in the UC, CSU and community college systems," Chiang said. "Unfortunately this was vetoed by Governor Jerry Brown but Assemblymember McCarty is working on reintroducing this in the budget for this year. Hopefully we'll be able to see some very tangible outcomes in terms of funding allocated for UC direct mental health services."
Many events during the awareness month are collaborations with departments on campus. The bookstore will hold a display with sales of Mental Health Awareness Month shirts and a 25 percent discount will be given on books concerning mental health on the first Friday of May. The Coffee House's drink of the month will be strawberry basil lemonade because the drink's colors are similar to the Mental Health Awareness Month logo.
Jacklyn Leonardo, a fourth-year neurobiology, physiology and behavior major and NAMI president, got involved after feeling the need to help raise awareness which will in turn allow students to help themselves and others. Leonardo believes that while it is not possible to completely break the negative stigma against mental health in such a short duration, the Mental Health Awareness Month can educate the students on available support and allows people to learn more about mental health clubs on campus.
"Mental health isn't something that people know how to talk about, and if we have a whole month dedicated to it, it gives everyone space and time to slowly learn the dialogue," Leonardo said via email. "It's been so shunned that many don't even know what the stigma actually is and if they have it at all."
Emily Prieto-Tseregounis, the assistant vice chancellor and chief of staff to the vice chancellor of student affairs, met Chiang on The Council on Student Affairs on Fees (COSAF) and is also involved with the mental health initiative.
"We are funding a pretty big portion of the mental health awareness month," Prieto-Tseregounis said.
Prieto-Tseregounis explained that it is a priority of the Division of Student Affairs to increase mental health awareness and resources for students. Prieto-Tseregounis explained that there will be a new executive director of health and wellness starting July 1.
"She has been charged with making this an absolute top priority to address the overall physical and mental health of the students," Prieto-Tseregounis said. "She will be looking [to make sure] we have the leadership in place, the resources and support to be in the best place to support our students."
Each week's events for the Mental Health Awareness Month are available on the event page and there will be tabling every day from 11:30 a.m. to 1:30 p.m at the Memorial Union.
Written by: Jayashri Padmanabhan — campus@theaggie.org