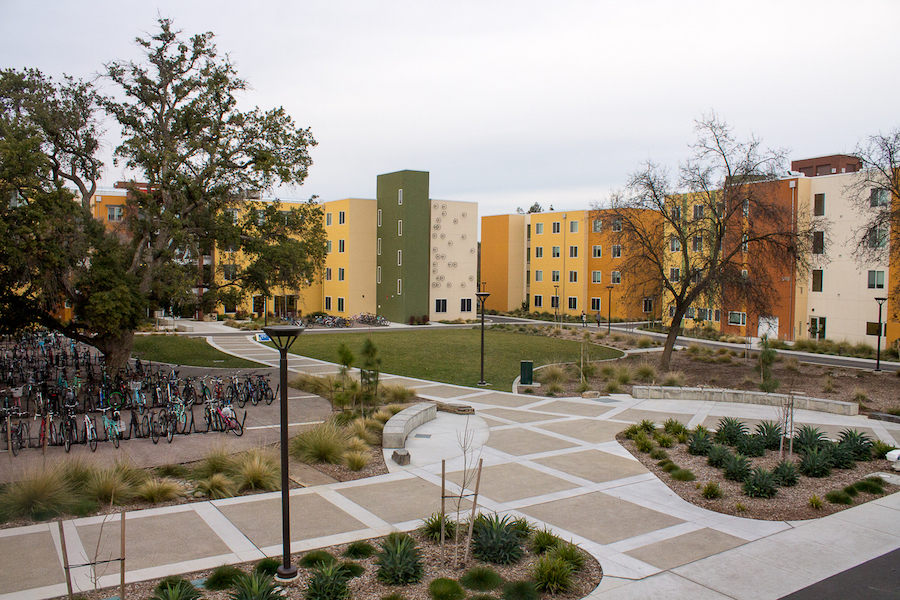 UC Davis admits most international students of any UC, increases demographic diversity
On July 6, the UC Office of the President released news that over 130,000 incoming freshmen and transfer students were offered admittance to a UC school for the fall of 2017. According to a UC Davis news release, the university itself has offered admission to over 41,000 incoming freshmen and transfer students after receiving almost 80,000 applications, a record-breaking number.
Although final enrollment numbers are not released until the second week of October, Associate Vice Chancellor Walter Robinson said what he finds most noteworthy about the admissions data is the diversity, accomplishments and backgrounds of the students accepted. With regard to diversity, 30 percent of California students admitted to the university are members of historically underrepresented groups –– African American, Native American and Chicanx/Latinx populations –– according to the news release.
"As an engine of social mobility, the University of California, Davis has an obligation to make sure that it's providing access and opportunity to a world-class education to the cross-sections and the demographics that make up the state's population," Robinson said. "We happen to be in a state that's extremely diverse, so whenever we see the distribution of enrollment across the many different [demographics], especially historically underrepresented populations, we're making steps in the right direction."
The university currently has three strategic retention centers set up –– one for African American students, one for Native American students and one for Chicanx/Latinx students. Additionally, according to Robinson, a campus-wide retention center will move to a permanent space next year.
The university increased admissions for students from low-income families by 2.5 percent.
UC Davis also made significant advancements toward receiving the status of and becoming a Hispanic-Serving Institute (HSI). To become an HSI, the undergraduate student population must be at least 25 percent Hispanic students, a reality Robinson said is feasible within the next year or two.
UC Davis is one of the five UC schools that has to cap undergraduate enrollment of nonresidents at 18 percent or below, due to a decision made by the UC Board of Regents earlier this year. According to Robinson, 4,300 California residents are projected to make up the anticipated incoming freshmen class of around 5,800. However, UC Davis did admit more international students this year than any other UC school.
"We do realize that there's an 18 percent cap, and we are below that cap," Robinson said. "Once we achieve that cap, we will do everything we can to stay at or below it."
According to The Sacramento Bee, the admission rate for international applicants was around 60 percent while, for California residents, the admission rate was around 36 percent. Robinson cited a number of reasons for higher rate of admission among international students.
"We do know that the yield rate of international students, as well as national students, aren't as high as Californians," Robinson said. "For example, we have a 24 percent yield rate for California freshmen, but we have a 14 percent yield rate that comes from students outside of the state of California. As we think about the ultimate enrollment goal, we have to think about how making offers […] will result in what outcome."
Incoming first-year mechanical engineering major Adarsh Umarani, an international student from Abu Dhabi, said in an email interview that being accepted to UC Davis was a great feeling.
"I was not aware of the enrollment cap," Umarani said. "Given that UCs are meant to be primarily for California residents, it makes sense that the local students will be given more preference than out-of-state students."
Regarding transfer students, over 9,600 of the total 10,300 transfer students admitted are from California community colleges. Robinson himself attended community college and later transferred to a four-year university.
"UC Davis, for over the last decade, has had more transfer students enrolled than any other UC campus," Robinson said. "We have a Transfer Admissions Guarantee agreement with all 113 California Community Colleges. I'd say that easily a third of our transfer students that are coming from a California Community College are coming from the Transfer Admissions Guarantee program. I'm a strong believer of the transfer pathway."
Robinson said that he couldn't be happier with the commitment he sees at every level of the university to ensuring the best possible experience for every student.
"I've seen very few universities who try to get it right every time for every student the way that UC Davis does," Robinson said.
Written by: Hannah Holzer — campus@theaggie.org