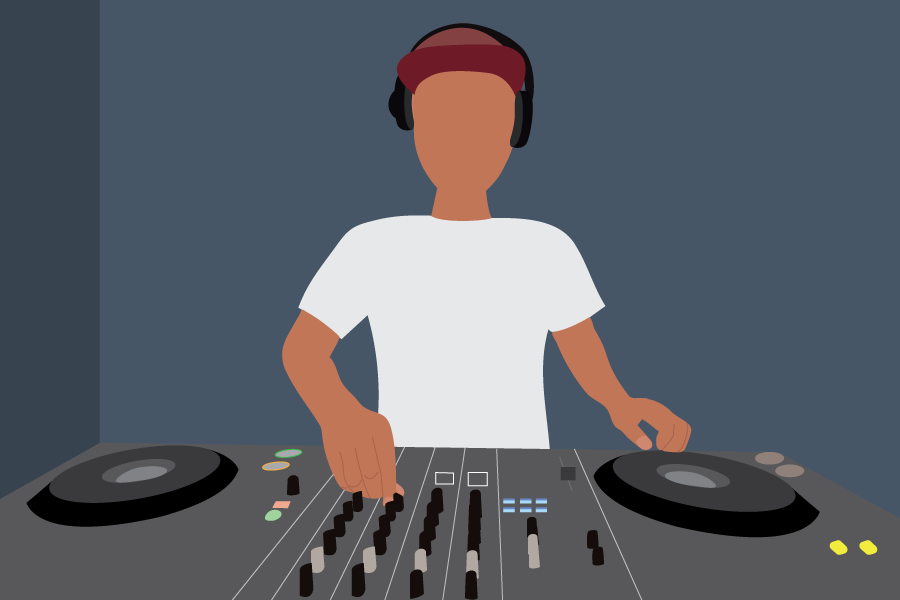 From Childish Gambino to Lorde, the greatest artists of the year are up for nomination
With the beginning of a new year comes the review of all that has transpired in 2017. And for those involved in the entertainment industry, that means awarding the industry's stars for their greatest works and achievements. From the Academy Awards to the Golden Globes, awards season is a crucial time for the careers of many, in which they have the chance to be recognized on a global stage. In the world of music, the Grammy Awards honor the most accomplished musical artists and performers of the time. Set to be hosted by James Corden on Jan. 28, here are my predictions for how the night at Madison Square Garden will play out.
Album of the Year: "DAMN." by Kendrick Lamar
2017 was a extraordinary year for music, with many artists often transcending the mainstream sounds. New stars and veteran performers alike stunned audiences with fresh material that rose through the charts. Personally, I believe that Album of the Year should be awarded to Lorde for her second album, "Melodrama." However, despite my admiration for the 21-year-old singer-songwriter, I also believe that Kendrick Lamar's "DAMN." stands as a strong contender to take home the prize. The reality of the matter is that the nominations pool this year is extremely competitive with Bruno Mars' "24K Magic," JAY-Z's "4:44" and Donald Glover's unique "Awaken, My Love!" also being recognized. But at the end of the day, "DAMN." is some of Lamar's best work, with many of the album's tracks holding a deeper meaning not only in his personal life but also in the lives of his listeners.
Song of the Year: "1-800-273-8255" by Logic, Khalid, Alessia Cara
It's always hard to wrap my head around the idea of there being one single greatest song throughout an entire year — there's always so many great choices. In this year's pool of contenders, the nominees include "1-800-273-8255" by Logic, Khalid and Alessia Cara; "Issues" by Julia Michaels; "That's What I Like" by Bruno Mars; "Despacito (Remix)" by Justin Bieber, Luis Fonsi and Daddy Yankee and "4:44" by JAY-Z. While Logic's suicide prevention awareness track strikes a deep chord lyrically and emotionally — thus seeming like the obvious choice — it's hard to say who will win. Although a rap song has never won Song of the Year, we can't count out Jay-Z just yet, as the rapper has earned a total of 21 Grammy Awards throughout his career. Additionally, "Despacito (Remix)" topped the charts in the U.S. for several weeks, in addition to breaking multiple records in music video views and more. With all these factors in mind, my pick would still have to be "1-800-273-8255," despite "Despacito" and its far-reaching popularity.
Best New Artist: Khalid
Throughout the past year, so many new artists emerged. From pop singers Alessia Cara and Julia Michaels to rapper Lil Uzi Vert, the category for Best New Artist holds a variety of different musicians. I believe that the front-runners this year are sure to be Khalid and Alessia Cara. Despite the fact that SZA may be a fan favorite for the win, I don't believe her presence on the music scene was as well established as it could have been over the course of the year. As for my pick, I think Khalid deserves the award. With a completely unique sound that flows seamlessly from pop to soul to R&B, Khalid's debut album "American Teen" held some of the greatest tracks of the year, especially coming from such a young artist. Khalid will be performing at UC Davis in early May.
Record of the Year: "24K Magic" by Bruno Mars
This category contains some of the year's top tracks, many of which have maintained their presence on Billboard's Top 100 for weeks on end. The nominees include "Humble" by Kendrick Lamar; "Redbone" by Childish Gambino; "24K Magic" by Bruno Mars; "The Story of O.J." by JAY-Z and "Despacito (Remix)" by Justin Bieber, Luis Fonsi and Daddy Yankee. While I'm torn between "Redbone" and "24K Magic," I feel as if Childish Gambino should be honored for his exemplary talents as a recording artist but simply won't be due to the historical nature of the Grammy Awards. As a previous winner in this category ("Uptown Funk" in 2016), Bruno Mars has the upper hand, which I think could potentially carry him to another victory.
Written by: Sydney Odman — arts@theaggie.org