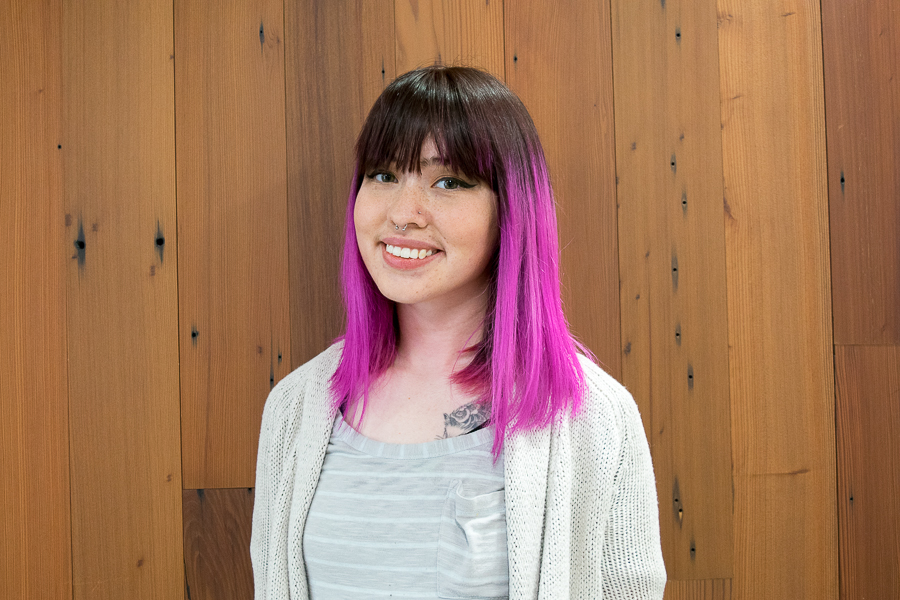 Becca Nelson accuses newly-elected ASUCD president of problematic behavior
Fourth-year psychology and Spanish double major Becca Nelson has stepped down as chair of the ASUCD Gender and Sexuality Commision. In an email obtained by The California Aggie, Nelson said part of their reason for quitting is related to the recent Winter Election, as they believe ASUCD workers deserve to "work with people who don't antagonize and dismiss us for voicing our experiences and pain."
On Feb. 23, GASC's Facebook page posted a message in reference to the ASUCD Winter Elections outcome, stating that it doesn't "support executive elects complicit and active in maintaining white supremacist, trans antagonistic, LGBTQIA antagonistic, and patriarchal institutions."
Nelson accused newly-elected ASUCD President Michael Gofman of making fun of ASUCD members for their LGBTQIA identity, making light of cultural appropriation and engaging in voter fraud. They also criticized Gofman's support of controversial Breitbart senior editor Milo Yiannopoulos' visit to campus last year.
Gofman said that he not transphobic and that "there have been many baseless accusations thrown around this election."
"As a Jew on a historically anti-Semitic campus, and the son of immigrants and refugees that were discriminated against all their lives, I have a particular drive to end and fight discrimination anywhere I see it," Gofman said. "I do not participate in any discrimination or antagonization of any people, nor do I plan to."
In their resignation email, Nelson asked the rest of ASUCD — people who they claim to have witnessed Gofman's problematic behavior — to understand why they may no longer feel comfortable in ASUCD.
"I hope that y'all have the courage to question why we'd feel uncomfortable speaking and filing reports about clearly unethical and unprofessional conduct," Nelson stated in the email. "I hope that y'all have the courage to demand respect from our colleagues and expect that they listen to us instead of questioning our worth. I hope that ASUCD really can show the actions to denounce white supremacy, queer & trans-antagonism, settler-colonialism, ableism, sexism, anti-semitism, islamophobia, and other forms of oppression."
David Heifitz also recently resigned from his position as Business and Finance Commission chair, citing discomfort with alleged transphobia, racism and homophobia on the Senate table.
Nelson joined GASC as a committee member in Oct. 2017.
"I never joined because I wanted to serve the table, I joined because I wanted to serve my community," Nelson said. "And historically, GASC chair has been treated like shit. We're responsible for checking people."
According to Nelson, GASC functions as a "kind of checks and balance for the ASUCD — are y'all being anti-trans, are you being anti-gay?" Nelson said that GASC was enacted because "there wasn't enough LGBTQ representation" within UC Davis student government.
They say that they have heard Gofman make homophobic comments and sometimes disregard trans and queer folks.
"Tell me why Michael has never shown up to a GASC meeting?" Nelson said. "He's had a whole year. He's never [sent] an email of why he can't make it. Bylawfully, senators have to come to these or send an email explaining time conflict, and other senators send their staff. He's done none of those things."
According to Nelson, people in power roles must advocate for those who are marginalized, and promptly dismiss people like Yiannopoulos. Yiannopoulos, after visiting other schools like UC Berkeley, has brought harassment upon trans, Muslim and undocumented students.  
Gofman did write and publish an article titled "UC-Davis takes stand against 'heckler's veto'" in response to "disruptive student protests" over Yiannopoulos' visit, but he has since changed his stance. Gofman said he has "on many occasions actively condemned [Milo], and everything he stands for," now calling Yiannopoulos "dangerous and offensive." He also cited his work with the organization Log Cabin Republicans, which advocates for LGBT rights.
According to Gofman, his ASUCD decisions were never influenced by his politics and beliefs.
"None of these things have to do with ASUCD and Presidency," Gofman said. "You heard my platforms and that's what I'm focused for. It's not taking stances on national politics; it's for all students."
Written by: Aaron Liss — campus@theaggie.org