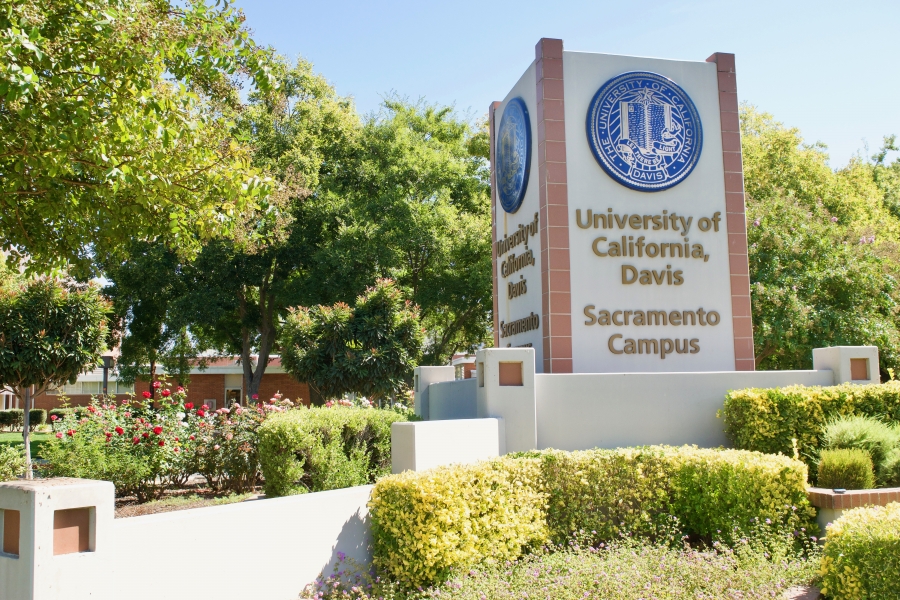 Contract settles as negotiations stall with UPTE, AFSCME
On Sept. 29, after a year and a half of bargaining, the California Nurses Association (CNA) voted to ratify a new five-year contract. Under the new contract, over 14,000 nurses at five UC medical centers and 10 student health centers will receive a 15 percent pay increase over the next five years.
"We won new language addressing infectious disease and hazardous substances as well as stronger protections around workplace violence and sexual harassment," said Megan Norman, RN, UC Davis, in a CNA press release.
Shirley Toy, a UC Davis nurse and CNA member said pensions were the most important issue for CNA members.
According to the press release, the union began the fight to protect pensions over three years ago — speaking at Regents meetings and sending postcards to UC President Janet Napolitano.
The UC was providing a 401k option for new hires in place of previous pension plans, Toy said, but the new contract will maintain the current pension and benefits plan.
"A 401k would mean that new nurses would not have defined benefits, and so their retirement would be like an investment that could go up [or] down based on the stock market," Toy said. "It's just not a very stable thing that you would want to count on as being your source of retirement. We set out to preserve the pension, which we did."
Toy did say, however, that CNA did not manage to successfully negotiate all of its original demands.
"We would have liked to have better call pay," Toy said. "Nurses have to be on call and ready to come to the hospital within 30 minutes. Right now, UC Irvine nurses get paid $8 on call, and that's not even enough to have a babysitter in line to take care of your child if you have to go. We were also trying to get paid paternity leave. UC has given that to the graduate students, but they didn't want to give that to us, so we didn't get everything we wanted."
A press release sent from the UC Office of the President addresses the new contract.
"This agreement supports the continuing hard work and dedication of our nurses," UC's Vice President of Human Resources Dwaine B. Duckett said in the release. "Leadership from both sides worked hard at the table to resolve a very complex set of issues. This is a good, fair deal."
Toy also mentioned inequity in pay for nurses at UCSD and UCI compared to the salary for nurses at other UC campuses. In the new contract, "San Diego and Irvine got a little bit more across the board than other UCs to try to fix that inequality," she said.
Another part of the contract concerns per diem nurses, who Toy explained, are "nurses who are not career, they don't get benefits and if they're not needed then they don't work."
"Before our contract, most per diems would not have those just cause union rights unless they worked 1,000 hours in the preceding year," she said. "We were able to bargain [to ensure] people who have worked for the university for five years and who have worked 2,000 hours would have permanent rights."
According to Toy, this was a significant issue for the union, in order to protect both the jobs of per diem nurses and the patients they serve.
"If you could be fired for any reason, then you're less likely to speak up for your patient or speak up if you see something wrong," Toy said. "We were able to extend those union rights to the people who work per diem and that gives them the ability to be a better patient advocate because they're able to speak up without fear of being fired."
Both AFSCME and UPTE, two other unions which represent a significantly large number of UC service workers and professional and technical employees, respectively, are still undergoing contract negotiations which have prolonged over a year.
Asked why she believed the bargaining process took as long as it did, Toy said she thinks the "UC was waiting for the Janus Supreme Court decision," and hoping it would weaken union activity."
In a 5-4 ruling on the Janus v. AFSCME case delivered earlier this summer, the Supreme Court eliminated agency fees, effectively weakening the power of labor unions.
The CNA press release acknowledges Janus v. AFSCME as "an emboldened corporate attack on working people."
John de Los Angeles, a spokesperson for AFSCME, said that the UC has "not acknowledged [AFSCME's] primary concern" of outsourcing which, he said, is forcing the union to consider a strike.
"The university is increasingly outsourcing work that rightfully belongs to service and patient care unit," de Los Angeles said. "Instead of giving this work to its alread- employed workforce, it's actually pushing that work out to independent contracting companies who find outside workers to perform the work for much cheaper with few if any benefits and a higher risk of labor abuse. It's creating huge inequities within a workforce. The university has failed to even acknowledge that this a problem."
AFSCME is currently in the process of voting on whether or not to strike for a second time, after a three-day strike last May.
"The university has made its last, best and final offer which has been rejected," de Los Angeles said. "We're calling for the strike because the bargaining process has been rejected."
De Los Angeles said that the CNA has been very supportive of AFSCME's cause, and that the UC has failed to recognize the requirement of service workers represented by AFSCME and UPTE in order for nurses to do their jobs to the best of their abilities.
"While they have settled their contract, it's widely accepted by university employees that these various workers work in tandem with each other really as a cohesive team," de Los Angeles said. "Though the nurses have settled their contract, they are very much concerned because the quality of the patient care that they are able to depend [on] very much depends on the other folks that they work [with]."
In the case of another AFSCME strike, Toy said UC nurses would not be able to strike in solidarity, as both CNA and UPTE did during AFSCME's strike in May. Striking would be in violation of CNA's new contract.
"It would be nice if we were still able to support AFSCME, if they end up going on strike," Toy said. "We feel like we've kind of paved the way. If UC has given it to the nurses, they can give it to the other unions too."
Written by: Sabrina Habchi  — campus@theaggie.org