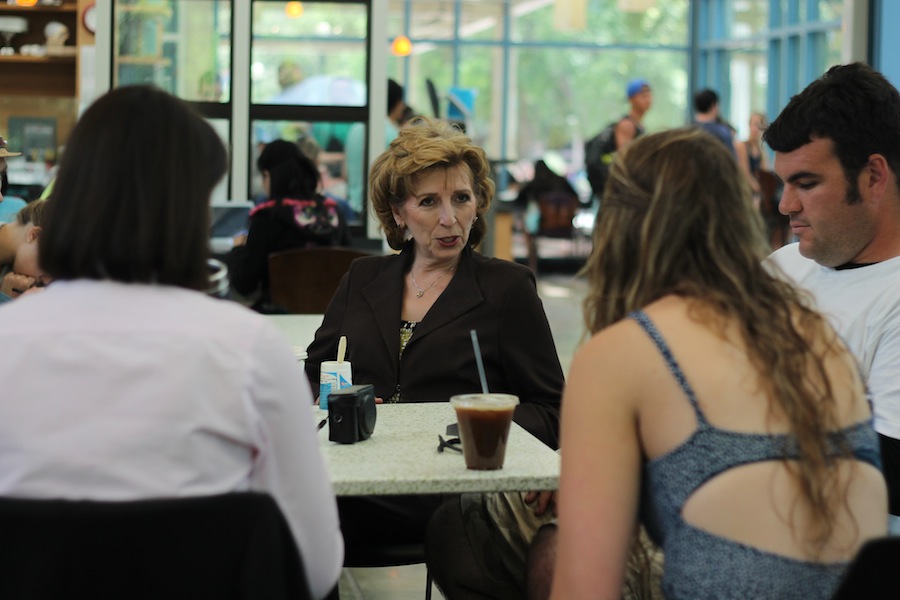 Campaign aims to teach students about consent, encourages students to become upstanders.
UC Davis announced a new campaign this month that aims to stop sexual violence on campus. The new program plans to give students a better way to understand consent and how to prevent instances of sexual assault.
The campaign will work to develop an understanding of consent as well as to assist students in preventing sexual assault on campus. The campaign will also encourage students to take to social media with the hashtags #UCDavisUpstander and #UConsent to show their support in ending sexual assault on college campuses.
Sam Alavi, a third-year sociology major and director of the Office of Advocacy and Student Representation, spoke about working with the campaign and what it will teach students at UC Davis.
"There are two components of the campaign. One's a preventative measure and one's a reactionary measure. So first we have our 'Uconsent' part where we teach students what consent is. Consent is affirmative, it's revocable, it's mandatory," Alavi said.
The second part of the campaign focuses on equipping students with tools to spread their knowledge of consent and be proactive in promoting consent on campus.
The campaign started largely in response to the recent discussion of sexual assault on college campuses as a national problem. After UC President Janet Napolitano addressed the issue earlier this year, UC Davis began working on the campaign, which Alavi describes as unique among UC campuses.
"I can't think of another school that is doing a sexual assault campaign to the extent that we're doing it, with the amount of support from administration," Alavi said. "Other schools have a peer education program but their administration isn't helping support it. Other schools have posters but they're not reaching students the way we plan on reaching students. I'm confident in the fact that we're a trendsetter."
Emily Prieto-Tseregounis, chief of staff to the vice chancellor of student affairs, has helped organize the campaign through the administration. She discussed what this campaign says about the current situation at the university.
"I think the fact that we are just having this campaign, having this language around sexual assault and sexual violence, demystifying the topic, I think that in itself is going to really encourage students to report cases," Prieto-Tseregounis said. "Students are going to be more aware about this topic and feel like this is a safe space to go to certain campus offices and report it and go to different resources and get the help that they need."
Danielle Santiago, a third-year political science major and an ASUCD senator, has focused on sexual violence through her role in student government and gave her voice on the campaign in an email interview.
"I hope this campaign encourages students to do research for themselves," Santiago said in the email. "I hope this campaign challenges students to look at the statistics across the nation, challenge their beliefs about intimacy between themselves and others (not just sex or sexual situations), challenge the language you use like 'I raped that midterm,' one step further, challenge the person that says that."
As the campaign goes forward, Alavi said that the issue of sexual violence will not be fixed in the span of a couple of years. After the release of the campaign's video with Chancellor Linda P.B. Katehi, the group is set to reach out to students through social media, banners, posters, videos, resources and programs to teach students about what consent actually means in a relationship.
"I think that one thing that UC Davis is good at is that we're committed to students that come onto this campus, and we want to make sure that they leave as better people with more skills," Alavi said. "One of these skills that will help you throughout your whole life is learning what consent is and learning how to prevent sexual assault in your own life and in other people's lives."
Written by: Ivan Valenzuela – campus@theaggie.org