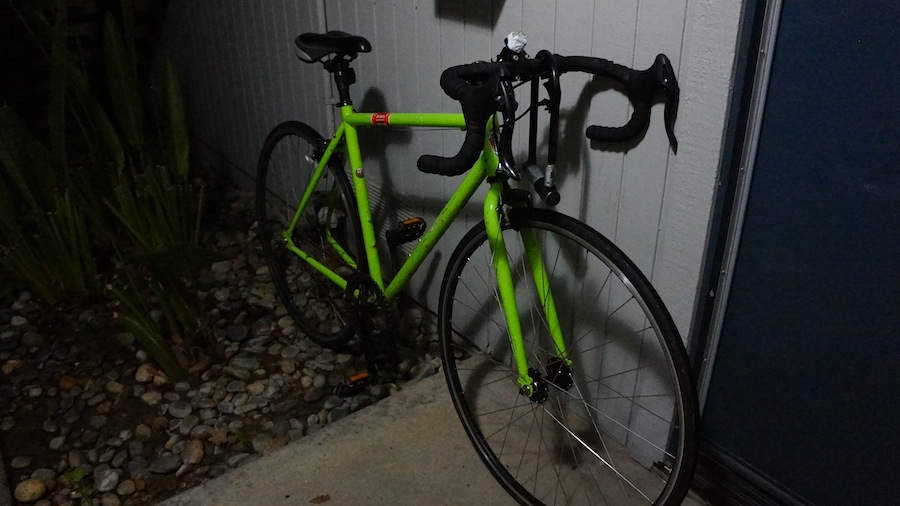 Police reach out to UC Davis students in returning stolen bicycles.
Two suspects were arrested on Dec. 5 after 31 bicycles were recovered from a U-Haul van at a Walmart parking lot in Dixon, CA. The suspects, two Davis residents, were found hiding underneath the bicycles.
Sergeant Brad Harms, an officer for the Dixon Police Department, notes that bicycle thefts are common in the area and the crime is something officers usually look out for.
"When we saw the bike we immediately thought they were probably stolen and confirmed it later during the course of the investigation," Harms said. "There's a lot of bike thefts in the region."
The Dixon Police Department is working with the UC Davis Police Department in the process of returning the bicycles to their owners. As of Dec. 25, 10 of the bikes had been either identified or returned, several of which belonged to UC Davis students.
Cody Kitaura, a content provider and strategist for UC Davis, said that the registration numbers on some of the bikes have helped in identifying the owners. According to Kitaura, bicycle registration is required. The registration allows stolen bicycles to be put into a database that the police department can access in order to return bicycles to their owners.
"Registration numbers from the bicycles were given to the UC Davis Police Department and they were able to search for some of the owners and […] match some of the bicycles with some of the students," Kitaura said. "If your bicycle is stolen and it turns up somewhere else off campus, it'll be more likely to be reunited with you."
All registration is done by the DMV of California, which provides UC Davis with stickers to put on every registered bike. However, the university also maintains its own database which goes as far back as 1990.
Between Dec. 8 and Dec. 14, three more arrests were made in Davis for attempted bicycle theft, as well as firearm and drug charges for one of the suspects.
Andy Fell, associate director of news and media relations for UC Davis, noted that bicycle theft is a regular burden for the campus, but students can make it easier to retrieve stolen bicycles by registering them.
"It is unfortunately a common crime; there are a lot of bicycles parked around campus," Fell said. "While we do occasionally catch people, you can improve your chances of getting them back if you buy a license and then report it."
While UC Davis has as many as 20,000 bikes on campus on any given day, Harms notes that the campus and the surrounding space is a common space for crime. As far as being able to catch thefts, Harms notes that being able to return bicycles is "extremely rare."
"UC Davis represents deep pockets in wealthy and affluent communities and crimes occur based upon opportunity," Harms said.
As the bicycles are still in the process of being returned, Kitaura expressed his happiness to see students have their bikes returned to them.
"I think everybody at UC Davis has heard of bicycle theft happening," Kitaura said. "It's nice that we can see happy endings in something like this and see bicycles reunited with their rightful owners."
Written by: IVAN VALENZUELA – campus@theaggie.org