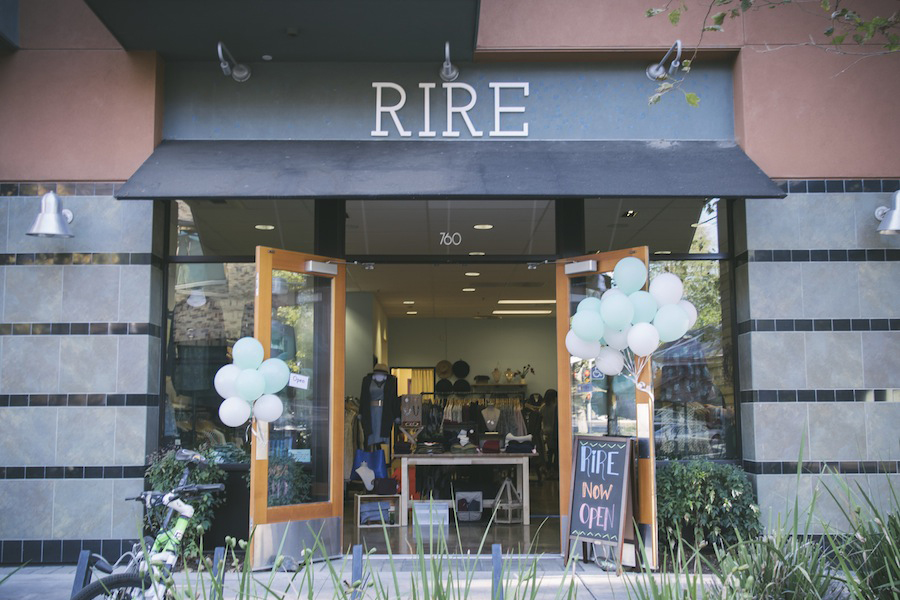 Fashionable clothing store offers benefits to local community.

In September 2015, RIRE boutique opened its doors to Davis residents, offering an array of stylish, quality clothing and fair trade handmade jewelry.
Josie Lee, owner of RIRE, first started the business as a pop-up store in November 2012 in East Sacramento, after several bad experiences collaborating with online stores for her fashion blog.
"[Online stores] were very unethical and I thought, if they could run a successful business while being unethical, then I could probably start a business myself while being ethical," Lee said.
After Lee was invited to do a shopping event in Midtown Sacramento, she received a very positive response to her business. She decided to expand her business to its first stand-alone brick-and-mortar store in July 2014 in Midtown where most of her customers lived.
As a Sacramento State University alumni herself, Lee was committed to hosting a variety of events in an effort to promote the university and the surrounding community.
"A lot of us that work [for RIRE] are in college or in that age bracket," said Shavon Nelson, Sacramento State University student and sales associate and model at RIRE Midtown. "Josie definitely tries to gear the store toward students and young professionals, while also offering casual and fun clothing."
Many Davis residents and students visited the Midtown shop from Davis, which inspired Josie to open a new location in Davis.
"While there are a decent amount of boutiques, there wasn't a boutique like RIRE in Davis. There wasn't a store that offered the style that we carry or our attractive price points. RIRE was at a point to expand again and Davis [seemed] like a great match," Lee said.
Lee continued to dedicate a part of her business to charities and to help the local community. RIRE received a bronze paw from Sacramento SPCA for donating a portion of their sales to the organization.
RIRE also hosts private events for various charities and organizations in the community. In November, Lee reached out to a UC Davis sorority, Epsilon Alpha Sigma (EAS), also known as the Empowered Arab Sisterhood, for a private shopping event right before finals. Complimentary hot apple cider, chocolates and music were just some of the festivities offered during the event.
"Josie had made us feel welcomed and at home. The store had clothes that broadened from comfortable oversized sweaters, classy dresses and tops, to winter coats. It wasn't just the clothes, but the jewelry as well varied. It went from delicate, thin necklaces, to statement pieces, catering to everyone's sense of style," said second-year pharmaceutical chemistry major and president of EAS Rafal Saeed.
In return, RIRE receives support from the local community. As a small business owner, Lee wants to contribute to other makers, designers and creatives. She believes that selling fair trade items and local handmade items is a great way to share accessories with the local community that are made from around the world and crafted by people who are paid fair wages.
"I really want to highlight some of the amazing items you can get that are made and designed right here," Lee said. "It makes sense to support those that are supporting my business."
Written by: SHIREEN AFKARI – city@theaggie.org