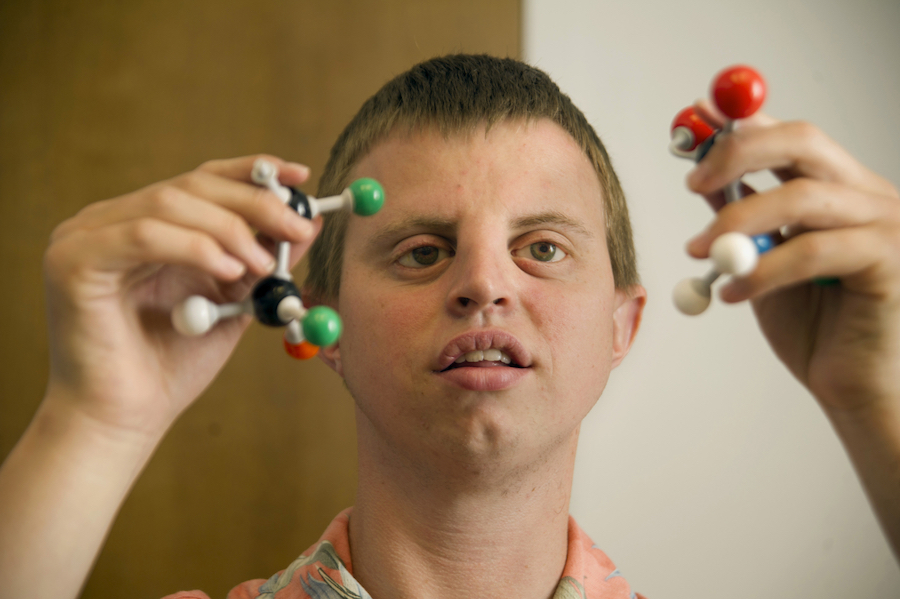 40 people with UC ties were named in the annual list of up-and-coming changemakers
On Jan. 4, Forbes Magazine presented its 2016 installment of its annual "30 under 30' list– a selection of "young entrepreneurs, breakout talents and change agents" from 20 different fields in the world today. Of the 600 that made the list, 40 people had ties to the University of California (UC), including one recent alum from UC Davis.
Showcasing youth for its increasingly important role in business, art and social life, Forbes screened 15,000 men and women to find this year's class, the fifth one since the magazine's initial list in 2011.
When asked about the involvement and large presence of UC students on the list, the UC Office of the President (UCOP) acknowledged the delight that the accomplishment brings.
"These are very talented young people who are finding success and making a difference in many arenas," said Rebecca Trounson, a representative for UCOP, in an email. "We are proud of their accomplishments and of their connections to the University of California."
Henry "Hoby" Wedler, a UC Davis alumnus, made the list in the Food & Drink section as a flavor scientist and wine educator at Francis Ford Coppola Presents, a lifestyle brand including wineries, cafes, films and a literary magazine. Wedler, who has been legally blind since birth, has inspired students at UC Davis through his work.
"Putting in the hard work and going to Davis, which is such a great school, doesn't just show [Wedler's] hard work, but it shows all the teachers' hard work," said Joseph Brooks, a first-year political science major. "I think it's just fantastic to see where he is at and it inspires every other student to see that they can be a part of something as great as this list."
The list of 600 includes many big names in categories such as Sports & Entertainment, including NFL player Cam Newton and Oscar-nominated actress Brie Larson. Categories in which the UC made headlines include Science, with seven current students and alumni, and Energy, with five.
Also included in the list are NBA star and UCLA alumnus Russell Westbrook, UC Santa Barbara alum Shane Stanger, who co-founded Southern California ice cream and sandwich chain The Baked Bear, and UC Berkeley alum Kevin Chan, who is the founder of Maderight, a manufacturing company that helps designers ensure their clothing is not manufactured in factories using child labor.
Cecelia Marsh, a second-year animal biology major, talked about the opportunities that the UC system gives to people of different backgrounds.
"The UC system brings in a lot of people from everywhere and it really diversifies the culture around here," Marsh said. "It allows people from everywhere to bring in their skills and allows them to use them in whatever field they want to be in. The fact that 40 people were able to make that list really shows that there's a lot that you can do with the experience that you get, anywhere in the UC system."
Other sectors in which the UC system was represented include Finance, Consumer Tech, Sports, Hollywood & Entertainment, Retail & Ecommerce, Education, Games, Venture Capital, Manufacturing & Industry, Enterprise Tech, Social Entrepreneurs, Law & Policy and Marketing & Advertising.
Forbes also accounts for some of the aspects and details that each member brings to the list. The data that was presented shows that 69 percent earned college degrees, 50 percent have zero college debt, 63 percent identify as growing up middle class, 36 percent are immigrants or first-generation Americans, and 84 percent are single. The top cities of residence are, in order, New York City, San Francisco, Los Angeles, Boston and Chicago.
When talking about what the list represents for universities like UC Davis, Brooks said that it shows the school's ability to provide different avenues for its students.
"When people are looking for universities to attend, we're right on the top of the list because we're so diverse in all the opportunities that we have and I think that's just phenomenal," Brooks said. "We're not just known for one thing — we're known for many things. We're a friendly campus that allows a lot of intellectual growth."
Written by: Ivan Valenzuela – campus@theaggie.org