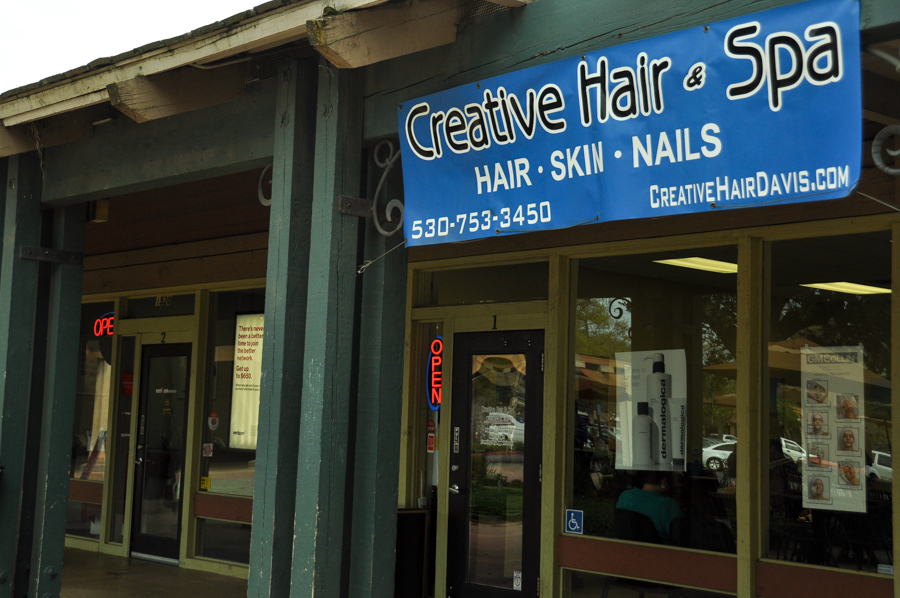 Creative Hair & Spa opens its doors March 6 to raise money for Jillian Foster Trust
While many may be spending this Sunday catching up on sleep or studying for finals, the women at Creative Hair & Spa, located at 1520 E Covell Blvd. in Davis, will be devoting their day off to Jillian Foster, a Davis teen who suffered a tragic spinal injury in early February.
Foster, a sophomore at Davis High School, participated in a ski competition at Boreal Mountain Resort in Truckee on Feb. 8. After placing fifth place (her personal best) in a slalom race, she enjoyed time skiing with some friends. While on the slopes, Foster skied past her friends and collided with a tree at full speed.
She was immediately airlifted to Renown Medical Center in Reno. There, the doctors discovered significant injuries, including a broken back and spinal cord damage. On Feb. 11, Foster underwent surgery, but the doctors deemed her spinal cord irreparable; she was left paralyzed from the waist down.
Although she keeps her spirits up during rehabilitation at Shriners Hospital for Children in Sacramento, her parents are facing extensive medical bills and other expenses related to her recovery and future accommodations.
Families from DHS rallied support for Foster and a trust fund was set up to help her and her family. The Jillian Foster Trust has met almost 90 percent of the $100,000 goal through the generous donations of Foster's many supporters.
Creative Hair & Spa in East Davis has joined the effort, opening on Sunday, March 6, from 9 a.m. to 6 p.m., when the salon is typically closed. The salon will be donating 100 percent of the proceeds to Foster's trust.
"There will be four stylists and two manicurists [at the fundraiser on Sunday],"  said Luz Gomez, owner of Creative Hair. "We all decided to donate all of the money to her […] We really just want to help."
The salon will be providing adult haircuts for a minimum donation of $30 or $15 for children 12 and under. Manicures will cost $15, pedicures $30 and brow waxes $15. Gomez wanted to ensure that all of the money would go directly to the fund and decided to accept only cash or checks for the fundraiser, with all checks made out to Jillian Foster Trust.
Davis resident Wendy Weitzel is enlisting volunteers for the event. Weitzel explains that Gomez did not want any of the money from the fundraiser. In fact, she insisted that volunteers handle all of the money. Many of the volunteers are teens, who cannot necessarily donate a large amount to the trust, but instead are donating their time to help Foster.
"It's amazing how the community is coming together to support her," Weitzel said. "It is a cool way to go [to a salon] if you already need a haircut or want a pedicure or something and know that the money is going to a good cause."
While some people may not have known the local teen directly, many, like 19-year-old nail technician Daniella Reyes, find some sort of connection to Foster and her family.
Reyes went to school with Foster's older brother. She recalls that all of the women at the salon readily decided to donate all of the proceeds to the trust.  Foster hopes that if something similar were to happen to her own family, the community would return the favor as it had with the Foster's.
"I just hope we can accommodate everybody that wants to donate that day because it is a special day," Reyes said. "We are only doing it one day and I hope that as many people can come out as possible and support [the Foster family]."
Anyone unable to participate in the fundraiser is welcome to donate to the Jillian Foster Trust.
Written By: BIANCA ANTUNEZ – city@theaggie.org