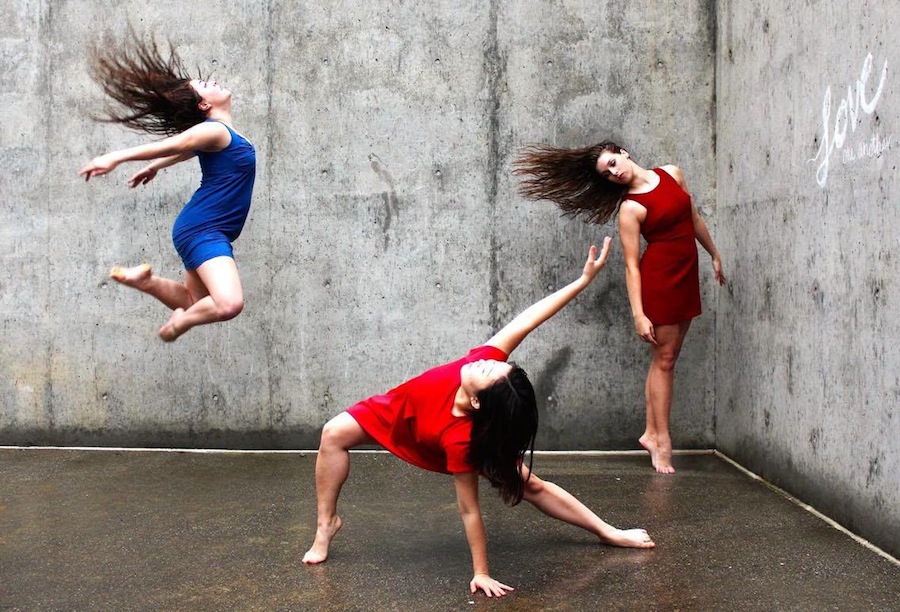 Come see the Theatre and Dance Department's second event in a three-part dance series
From March 10 to 12, the Theatre and Dance Department will be presenting Outside the Lines 2, the second event in a three-part dance series that allows audiences to witness the evolution of an artist.
The show will feature new choreography from students who danced in the previous show, which was held in December, as well as new students who will be presenting their own choreography. This event features styles representative of the dance department and is a unique chance for people to see a production in various stages of conception and development.
Olivia Schlanger, a second-year psychology and dance double major, feels fortunate to be featured as both a dancer and choreographer in the production. To her, dance is more than movement created just to please an audience — it's a way to heal both mentally and physically.
"Dance is a gateway to explore the world while simultaneously being an amazing form of communication," Schlanger said. "[It] begins with space, but there are so many other factors to take into account such as facing, spacing, timing, emotions, theme, motifs, variations, patterns and relationships," Schlanger said.
Caitlin Vanderveen, a third-year dramatic arts major with an emphasis in dance, said that the main goal of the three-part dance series  is to educate audiences about the process of choreographing a show.
"The second installation of Outside the Lines focuses on the continual development of more abstract ideas in the choreographic process as well as a technical addition of more complex lighting," Vanderveen said.
At the age of four, Vanderveen choreographed her own dance to the soundtrack of Grease. Since then, dance has been a consistent part of her life, and her way of expressing her emotions.
"[Dance] is also how I cope with anger, frustration, sadness, joy and any emotion in between," Vanderveen said. "It is creation, it is an embodiment of my soul and it is a way to see the world through another person's eyes."
Another dancer and choreographer Sarah Kim, a third-year economics and dance double major, views dance as a way to be creative and active as well as gain life lessons and apply them.
"I love that through dance, I can be myself while challenging myself to be better. Through dance, I've learned how to keep trying, work as a team, push through individual obstacles and to stay diligent," Kim said. "We are, quite appropriately, stepping outside the lines by pushing past our comfort zones and presenting new work that differ from our past work."
Outside the Lines 2 runs from March 10 to 12 at 8 p.m. in Wright Hall. The suggested donation is $5. Please visit the Facebook event page for more information.
WRITTEN BY: Megan Toy – arts@theaggie.org