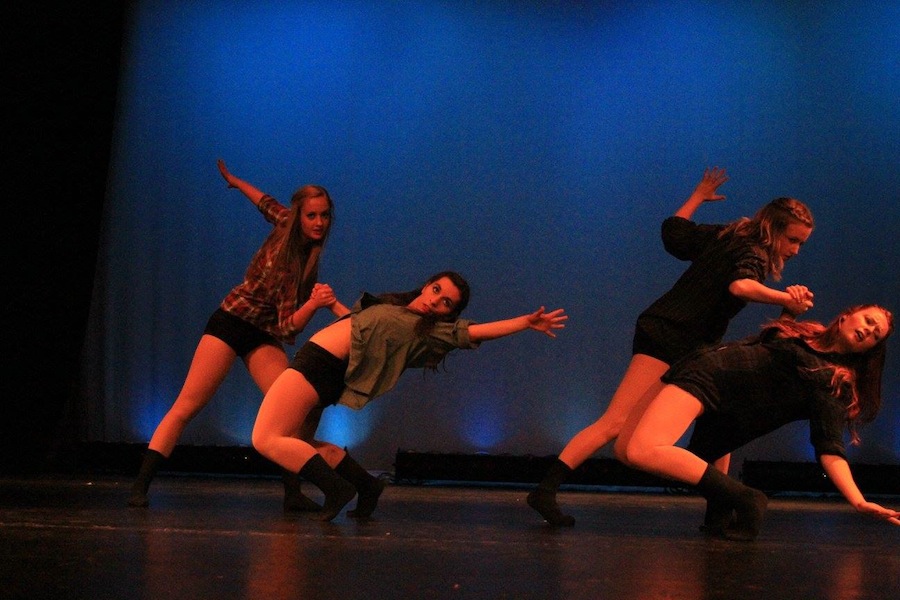 Troupe hosts 5th annual dance showcase
Vision Dance Troupe (VDT) will be hosting their 5th annual Raising the Barre Dance Showcase on Sunday, April 24 at 6 p.m. The show will take place at Davis Veteran's Memorial Theatre and will include around 15 different dance pieces highlighting a variety of dance styles.
The showcase is the culmination of months of hard work, choreography and practice. All of the members of the troupe have the opportunity to choreograph their own pieces, and the other dancers choose which pieces they personally want to perform. Ashley Andrews, a recent UC Davis graduate with degrees in economics and psychology and co-director of VDT, explained that the troupe begins working on their dances early in the year.
"We have been working on choreography for [the showcase] since September. Each fall, the team welcomes new members and auditions small sections of each dance that will be performed for the spring showcase," Andrews said. "During winter, each member attends and learns the entire choreography for each piece that they will be performing for the showcase. Spring is dedicated to cleaning…spring cleaning!"
The showcase boasts 15 different pieces, including a jazz/funk piece set to The Weeknd's "Can't Feel My Face" and a hip-hop piece set to "Operate" by ASTR. The troupe employs jazz, hip-hop, salsa, tap and ballet, among other forms of dance. Emily Clay, a first-year animal science major, feels that this variety is one of the things that sets VDT apart from other dance groups on campus.
"One of the things that makes [VDT] different is that we incorporate all different styles of dance. A lot of groups focus on just one kind, but we have the opportunity to try a little bit of everything," Clay said. "We even have a member who's a trained salsa dancer, and she choreographed a salsa dance for our show."
Katie Galsterer, a second-year neurobiology, physiology and behavior major and co-social chair of Vision Dance Troupe, explained that the troupe's main goals for the showcase are to celebrate dance in its many forms and to bring the group together. Though VDT performs at events throughout the year, many of their performance pieces are only performed by a portion of the group. The showcase allows the group to come together as a unit.
"One of our main goals is to show a variety of different styles because being able to show a lot of different aspects of dance is important to us. There haven't been a lot of ways for students to get involved in choreographing on campus so that's a part of it, too, giving people the opportunity to see their work on stage," Galsterer said. "This is a club is volunteer-based, and we all have to really love it to want to put in this much work. The showcase gives us something to work toward."
The Lounge Lizards acapella group and the Breakdancing Club will also be performing at the event. Student tickets for Raising the Barre can be purchased in front of the Silo for $6 from Monday to Thursday or at the Memorial Union on Friday. Tickets will also be available at the door for $8. For more information please visit the Facebook event.
Written by: Sara Williams – arts@theaggie.org