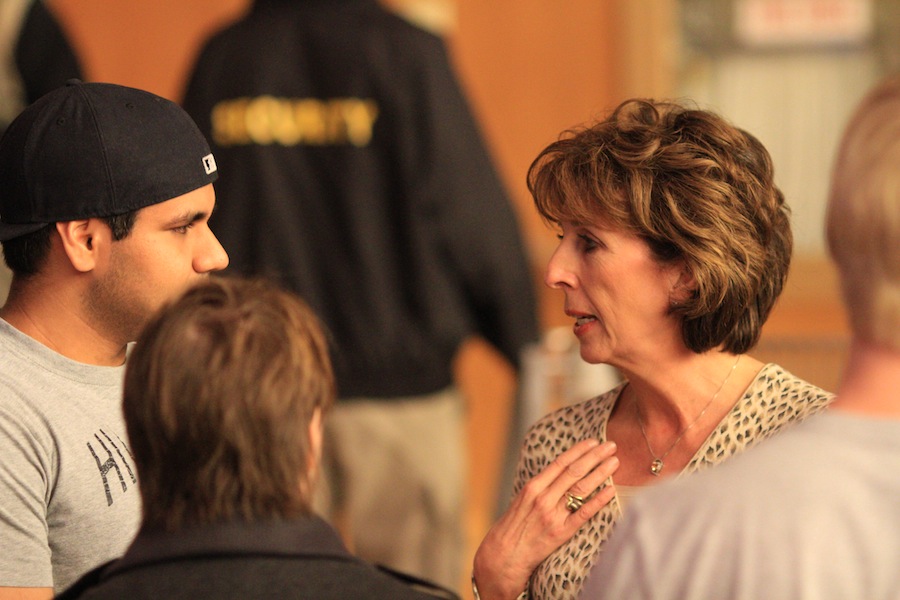 Email follows Academic Senate's confirmation that UC President Janet Napolitano urged Katehi to step down from her post
According to an screenshot tweeted by Jonathan Eisen, a professor in the College of Biological Sciences, Chancellor Linda P.B. Katehi emailed the Academic Senate assuring her commitment to UC Davis.
The private email, forwarded to Eisen by Academic Senate Chair André Knoesen, comes in light of the Academic Senate recently confirming that UC President Janet Napolitano urged Katehi to step down from her role as chancellor.
"This email is to let you know that I am 100 percent committed to serving as Chancellor of UC Davis," Katehi said in the email. "I sincerely appreciate the strong outpouring of support I continue to receive from the campus community and I very much look forward to continuing to lead the campus to greater levels of success and excellence in the future."
University of California Student Association President Kevin Sabo reported Napolitano's urging of Katehi's resignation in a Facebook post earlier this morning.
"A report by KCRA that UC Davis Chancellor Linda Katehi was asked by UC President Janet Napolitano to resign Monday has been confirmed by members of the Academic Senate," Sabo said in the post. "Neither spokespeople for Davis nor the UC have commented on how Katehi will respond."
The exchange follows recent speculation that Katehi departed from the university after UC Davis representatives declined to comment on her whereabouts and on her employment status at the university. Katehi also cancelled both a public forum scheduled for Thursday at UC Davis and an interview on Capital Public Radio's "Insight" talkshow earlier this morning.
Katehi has come under fire recently after news broke of UC Davis spending at least $175,000 to erase references to the 2011 pepper-spray incident from the Internet, as well as previous positions on the boards of two for-profit organizations.
Written by: Jason Pham – campus@theaggie.org