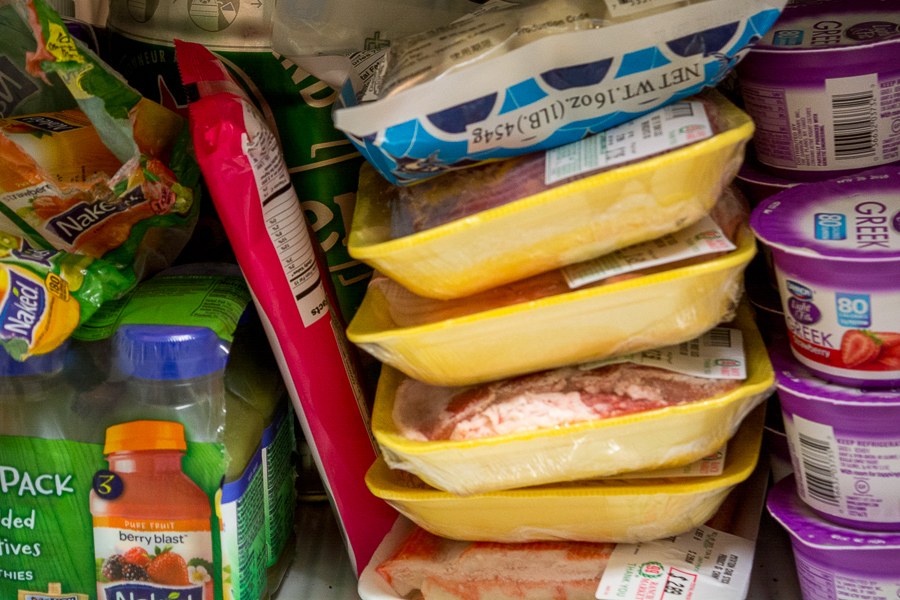 Teamsters to negotiate with Board of Regents for improved wages
According to a study released on Oct. 17 by The Urban & Environmental Policy Institute of Occidental College in conjunction with a University of California (UC) union, the International Brotherhood of Teamsters Local 2010, seven out of 10 clerical, administrative and support UC workers face food insecurity.
The study focused on clerical, administrative and support workers, who comprise around 14,000 of the UC system's total 209,000 employees. 13,661 employees were invited to participate in the survey, and 2,890 (21 percent) responded. The survey used the Six-Item Short Form Food Security Survey Module set forth by the USDA.
45 percent of respondents indicated that they went hungry at times, and an additional 25 percent had to reduce the quality of their diets due to budgetary concerns. Over 70 percent of UC employees classify as "food insecure," which is defined by the USDA as "unable to put adequate food on the table," according to the results of Occidental College's study.
"Frankly, it's shameful that 70 percent of clerical staff live in poverty," said Rita Lewis, campus union representative for Teamsters. "University of California has failed to provide a wage to compensate for [the employees'] cost of living. They are an integral part of why the university has the reputation it does."
The average wage among the UC employees is $22.65 per hour, making the average annual salary for these employees around $43,500. A 2013 California Budget Project study found that two-parent households with two children need about a 61,000-dollar annual salary.
"While UC recognizes that the high cost of living in California presents a significant challenge, UC wages for the clerical and administrative group that are the subject of the Teamsters report are competitive, falling at or above the range that other employers pay across the state," said Claire Hoan, via email, on behalf of Dianne Klein.
According to Dr. Peter Dreier, the lead researcher of the study and politics professor at Occidental College, these wages have made it difficult for UC employees to afford many basic necessities, such as food, housing and medicine.
"Food-insecure UC employees often had to make difficult decisions with regard to paying for medicine or medical care, paying rent, paying bills and providing food for their household," Dreier said.
Lewis noted that, relative to the cost of living, UC employees' wages reflected a 24 percent decline.
Currently, the Teamsters are negotiating with the Board of Regents to increase wages. In 2015, the UC system implemented the Fair Wage/Fair Work Plan, which set the minimum wage for UC workers to 15 dollars per hour and allowed for overtime compensation.
"Just several weeks ago, postdoctoral employees represented by the [Union for Postdoctorates] ratified their contract with UC by a margin of 99 percent," Hoan said. "The University respects the collective bargaining process and believes matters such as wages and benefits should be negotiated at the bargaining table."
Written by: Lindsay Floyd — campus@theaggie.org