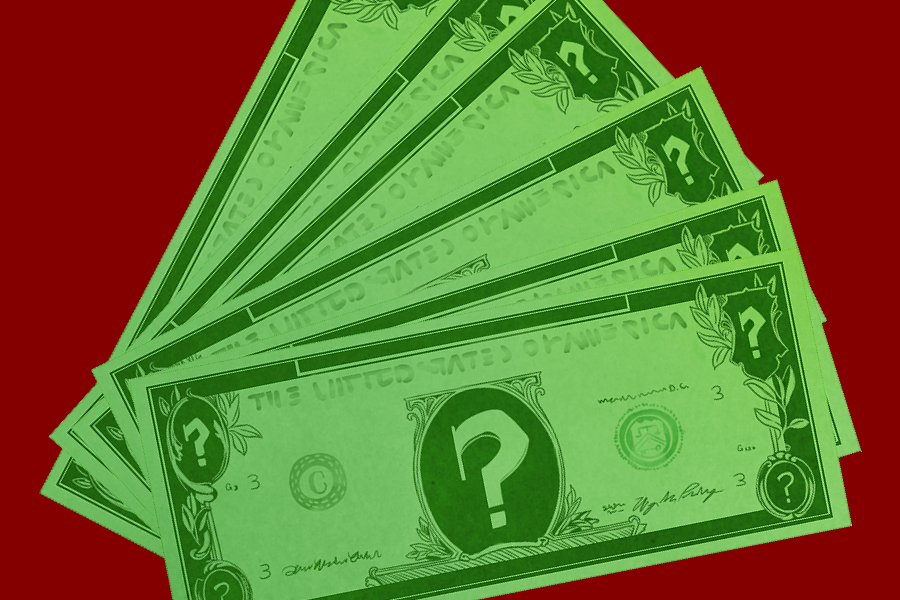 Creative ways students support hobbies, career interests
The broke college student is an all too relatable visual, but UC Davis students have found creative ways to fill their pockets and supplement money going toward rent, utilities and tuition. From catering, to starting popular TV show fan-bases, to capturing the beauty of everyday people, Aggies continue to prove that when there is a will, there is a way.
Steven Collins, a fourth-year managerial economics major and computer science minor, has turned his love for the show Avatar: the Last Airbender into a profitable side business.
"I think it all kind of started my sophomore year," Collins said. "I started doing it because I got involved with a facebook fan page. The page slowly gained an audience of 15,000 likes, and then I kind of realized that I had this audience I could advertise to if I wanted to make something and put it out there."
Creating graphic T-shirts with quotes and images from the show, Collins began his enterprise through a crowdsourcing site called Tee-Spring. The site allows users like Collins to place designs onto shirts, hoodies, mugs and other items.
"I did a sale on [Facebook], and ended up making 150 dollars in a month," Collins said. "Since everyone on the Facebook page was there because they liked the show, all the designs I made were geared towards that."
After starting his new business, Collins discovered Repro Graphics, an on campus graphics business run by UC Davis located in Hoagland Hall. Collins made use of its quick production and prices of $5 per shirt to expand his sales.
"I started making shirts in small batches and tried new designs to see what people liked," Collins said. "Some [of the shirts] had quotes or inside jokes [based on the show]. One of my favorites was a watercolor type painting by my friend of a mask that a character wears in the show."
As with most businesses, Collins' faced various fluxes in demand. While the show and its sequel, Legend of Korra, were on the air, many people showed interest in the shirts.
"Now it's kind of like a slow trickle-in [of sales], but when the show was more active, [the shirts] would sell a lot more," Collins said. "I haven't decided yet whether to branch out to target different audiences or anything like that."
Collins found his business to be a low-pressure, creative way to make some extra money.
"Anybody could follow the path that I did to make a little money on the side," Collins said.
Esmeralda Vera, a first-year Chicano/a studies major, is an independent makeup artist. Like Collins, she began her side business as a fan of the material. Her intrigue for makeup art began at an early age, and has grown from fandom into a passion.
"I started doing my own makeup since I was in sixth grade," Vera said. "I started watching Youtube videos, and that's how my interest grew."
As she grew up, Vera also made friends who had similar interests, and together they would discuss their reviews of new makeup products and share ideas. Vera also had a very supportive family to back up her work.
"I have five siblings — two brothers and three sisters," Vera said. "I practiced on my sister and mom all the time. I never practiced on my brothers, but I wish I had."
In terms of revenue, Vera doesn't set strict prices, and is still working on turning her side hobby into a side business. She hopes to be able to offer her services to Davis students.
"I mostly just do it for fun, but I've done it on other people, and they've given me money," Vera said. "I usually don't expect any money, but clients generally give me around 20 dollars [for a session]. I want to gain more practice and definitely want to [expand into a side business]."
Vera believes this endeavor has made her a more confident person, one who is able to give helpful tips on demand.
"Always set your face twice: once with spray and once with setting powder so that it stays," Vera said.
David Suh, a third-year design major, is an aspiring photographer that runs David Suh Photography. Photography began as his hobby, and has now evolved into his life passion that he wants to make a career out of.
"Photography was a very hobbyist kind of mindset in all my friends," Suh said. "But I got to know more about photography and went to this big photography conference in St. Louis. Being surrounded by actual professionals and those that have dedicated their time to building their brands showed me its not even just about photography anymore. There's a whole business element about getting behind sales, and that's when [photography] turned into a career [for me]."
Suh's photography also evolved greatly in its subjects and style. He is now focusing on building his brand and specializing in photographing the everyday woman in the style of contemporary magazines.
"It started from street photography and shooting cats and bottles and stuff to shooting people as well, kind of like Humans of New York," Suh said. "I found that more interesting, with all the different personalities on the street their different fashions. From there I got into portrait photography."
Suh realized that photography as a career involves much more than just taking pictures, and has been working on building and advertising his business.
"I have gone through a rebranding period, and the last couple months have been about rebuilding my portfolio," Suh said. "I just finished marketing and getting some local connections. Now I'm really started to get some clients and get busy. I'm also building a promotion for  Mother's day and the upcoming graduation season."
Suh's progress has, quite literally, come at a price. He cut down his personal spending in order to invest the money he makes back into his business to develop it for the long run.
"During my freshman year when [photography] was more of a hobby, I [was] supplementing myself for everyday expenses, but now I'm looking more into a longer game," Suh said. "Building a business and brand isn't something you can do overnight — success doesn't come overnight. It's really about reinvesting that money back into the business."
Most importantly, these out-of-classroom experiences are invaluable learning opportunities.
"Find your 'why' in school," Suh said. "Many students are so stuck on short-term stuff like handing in assignments and getting good grades that they don't really figure out what they want to [do]. In college, as long as you play by the rules and get good grades you'll be fine, but once you get out into the real world, the market doesn't have set rules."
Written By: Sahiti Vemula — features@theaggie.org