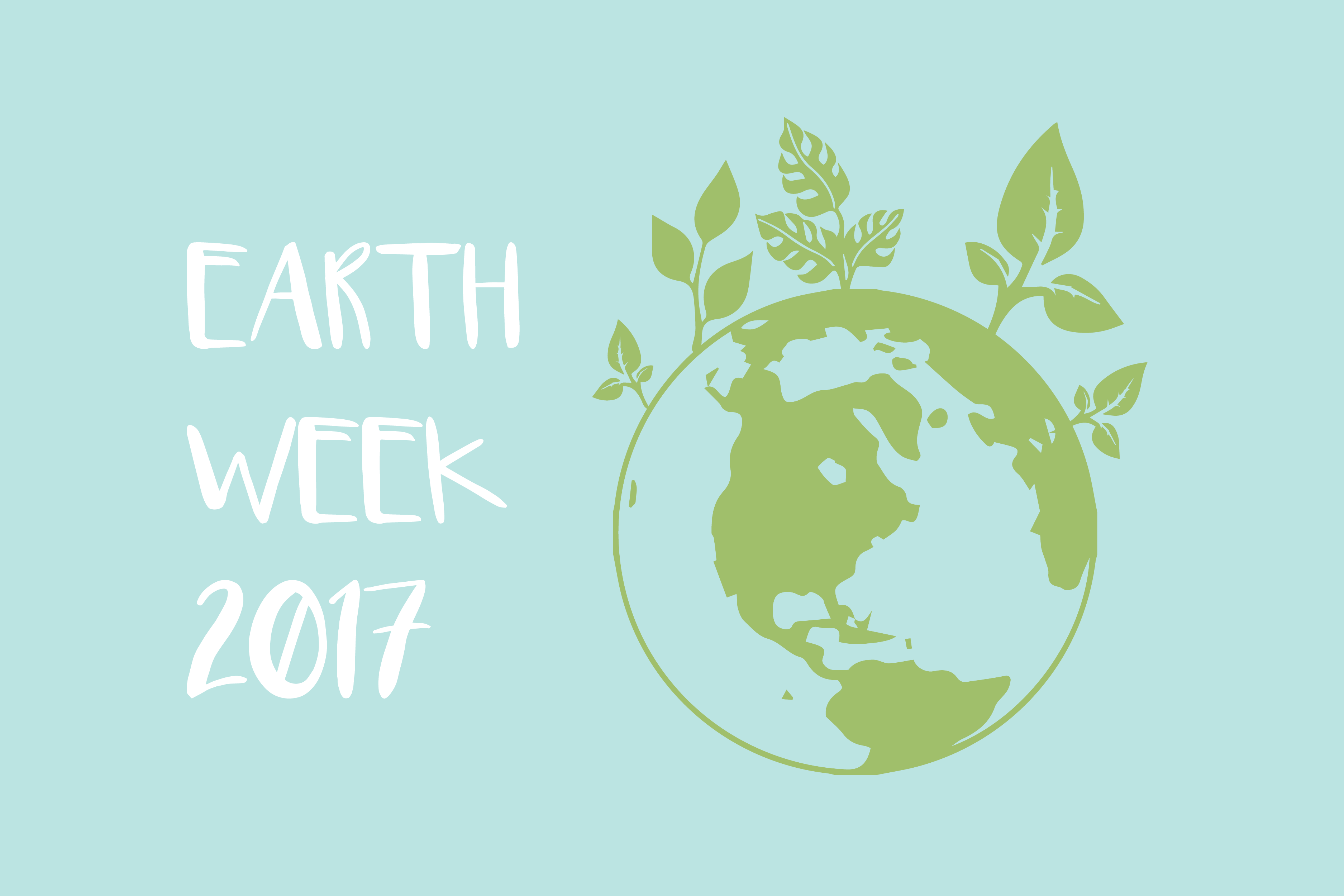 Fair brings together all facets of eco-friendly organizations
It is only fitting that the world's most sustainable university would host a fair to highlight the campus' eco-friendly practices in light of Earth Week. On April 19, students gathered on the Quad to play games, make upcycled crafts and listen to student club ambassadors, all in the name of learning how UC Davis promotes green practices.
The Quad was bustling with students, as both Cowchella and the UC Davis Farmers Market were occurring at the same time as the Earth Week Sustainability Fair. Rows of booths were set up, each highlighting a different campus organization that practices sustainability for the UC Davis Energy Conservation Office-sponsored Earth Week Sustainability Fair.
Among the booths were the Bike Barn, the Aggie Reuse Store, Facilities Management, Thermoostat and Project Compost, along with a campus draining simulation and demos on how to properly dispose of food waste. Many booths offered a gauntlet of interactive games that rewarded participants with candy and prizes, drawing a large number of participants. Additionally, one table, sponsored by Aggie Surplus, offered the chance for students to make upcycled art out of recycled wires.
The fair also offered participants a view of how sustainability is practiced on both the student and managerial levels at UC Davis. Melanie Gentles, a campus arborist from Tree Campus USA, explained that groundskeeping practices green methodology on almost all levels of operation.
"We plant more trees than we take out, and our campus tree canopy is growing over time," Gentles said. "We use low emission equipment, the landscapes that are going in now around new construction projects are drought-tolerant and as low water as possible."
On the student level of sustainability, Margirie Dublin, a fourth-year Native American studies major, explained that Aggie Surplus offers students an inexpensive and eco-friendly option of purchasing and donating many necessities. The service essentially acts as a campus thrift store, and even offers items such as lab equipment, mini fridges, couches and desks at student-friendly prices. By providing a location for the UC Davis community to donate unwanted items, Aggie Surplus promotes sustainable business practices.
"We take stuff that are salvageable and we resell them, so we support sustainability on campus," Dublin said. "Instead of buying something new that you might get rid of, we support sustainability and can help you get a brand new [item]."
The Food Recovery Network (FRN), a national club with a Davis chapter, had a table at the fair where students could learn about food waste management. FRN collects unused food from the Dining Commons (DCs) and recently the football concession stands as well, and donates the properly stored food to the local community in need. They also use information gathered by the quarterly waste audits in the DCs to investigate how to best combat food waste.
"We coordinate with the DC staff on campus, Segundo and Tercero, to take the edible food and take it to the community," said Annie He, a fourth-year clinical nutrition major. "We want to educate students about how to reduce food waste on campus and also at their home."
Although it is already the World's Most Sustainable University, UC Davis took a pledge to be zero waste by 2020. The most recent statistics available say that currently, upwards of 76 percent of campus nonhazardous waste is being diverted away from landfills and instead is being reused in ways such as recycling or compost.
Written by: Lindsay Floyd  — campus@theaggie.org