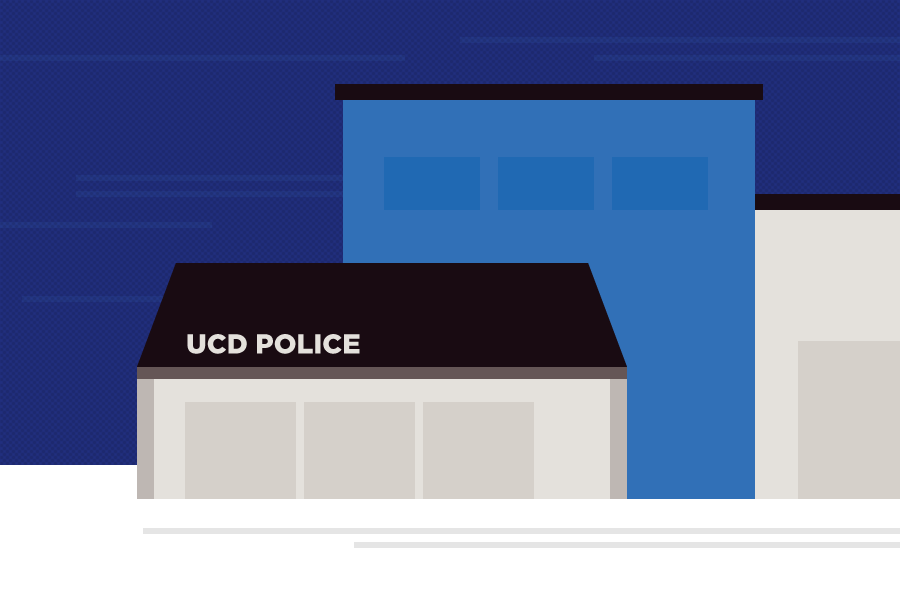 Three candidates for the position speak at public forums
The UC Davis Police Department is looking to hire a new police chief in the wake of former Police Chief Matthew Carmichael's resignation in August. As a part of their interview process, three promising candidates will each be speaking at one in a series of public forums.
According to a press release, each candidate will be responding to the following questions: "What should be the primary objectives of the Chief of Police at UC Davis for the short and long term? What specific steps should a Chief of Police at UC Davis take to balance public safety, the needs of a diverse community, and free speech rights?"
The first forum took place on May 25 at Hyatt Place UC Davis and featured candidate Joseph Farrow, an alumnus of San Diego State University. Farrow has over 37 years of experience working in public safety via the California Highway Patrol, the largest state police agency in the nation.
"[The] policing world is the one occupation I can think of where [at] any moment in time any action by any member of the police department can impact somebody or some community's life […]," Farrow said. "So I take the responsibility of policing very seriously."
During his speech, Farrow emphasized the importance of leadership, policy and training for members of the police force. His style of leadership focuses on dialogue and positive interaction with both his staff and the community.
Farrow hopes to make the UCD police one of the top departments in the country so that students leave the school believing in the effectiveness of its police force.
"I'm looking for someone with a good education, someone who has demonstrated leadership and integrity, someone who has balance and understands the importance of family, community and the role of law enforcement in the community," said Sergeant Danny Sheffield, another UC Davis police officer who attended the forum.
After Farrow's speech, there was an open question-and-answer session. One issue brought up multiple times was how Farrow would handle student protests — a frequent occurrence on college campuses. In his response, Farrow emphasized his commitment to freedom of speech, stating that the police should be watchful and closeby but still give people space, taking action only when necessary. Farrow also emphasized the importance of communicating effectively with protesters to de-escalate tense situations.
"I think the role [of the chief of police] is important because we need someone who has a keen eye on safety on campus," said Milton Lang, the associate vice chancellor for Student Affairs. "But in addition to that, we need someone who can really connect and partner with the different constituencies across the campus in a way to allow the community at large to become a partner of the chief of police and the UC Davis Police Department so we can all begin to work together to enhance safety on campus."
The second forum will be held on May 30 from 3:15 to 4:30 p.m. at the Manetti Shrem Museum, and the third forum will be held on June 5 from 3:15 to 4:30 p.m. at Hyatt Place UC Davis. Each will feature another potential candidate.
"I think we have some good candidates, and we'll see what happens and how this turns out," Lang said.
Written by: Clara Zhao — campus@theaggie.org