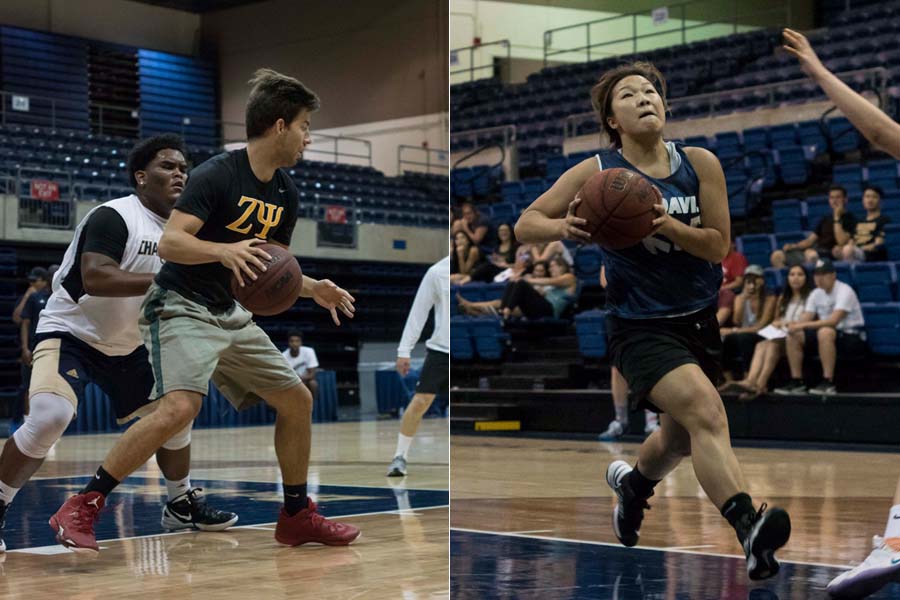 Greek life and sports life collide for one-night charity event
On Saturday, June 3, the doors of the ARC Pavilion opened up for a different kind of basketball game. A Frat Stars versus All Stars charity basketball event was organized by fourth-year mechanical engineering student Nicholas Aikawa, who first got the idea when talking to a friend at the end of Winter Quarter and immediately started planning.

"Greek is only 10 percent of the student population, and it can be sort of exclusive at times," Aikawa said. "We wanted to branch out beyond that and involve the whole community. That's why we picked Team Davis […] because it's local, and we wanted to get the athletes involved."
Team Davis is a local charity that works with children and adults with physical, intellectual and developmental disabilities. Its goal is to integrate those inside their organization all throughout the Davis community, so an event such as this one was tailor-made with their goals in mind.

The concept was a simple one. There would be two games (a men's and women's game) where members of UC Davis' Greek community would take on different athletes from club sports. The event was presented by the Order of Omega, an organization that aims to shape and honor members of the Greek community who excel both in the classroom and throughout the community.

"These are two of the largest and most influential groups on campus," Aikawa said. "And being able to unite them and do an event that anyone can have fun at is really what we are trying to do."
Putting on an event such as this required a lot of work from a lot of people; all of the students who were involved were doing so on a volunteer basis.
The event also attracted members of the UC Davis men's basketball team to get involved, not as players, but as coaches. Junior forward Chima Moneke, who made splashes both locally and nationally during the Aggies' historic NCAA run this year, had a lot of fun coaching for such a good cause. Moneke coached the women's All Star team alongside his teammate, junior guard Michael Onyebalu. He took some time to dissect the game at hand during halftime of his team's 48-20 win over the Frat Stars.
"I think our girls are well-coached. We've got a good system," Moneke said. "We're playing great defense and forcing a lot of turnovers."
The event also required commitment from students. Greek star and first-year political science major David Aparacio jumped at the opportunity to get on the basketball court after playing for three years in high school.
"I feel like right now, Greek life in the UC Davis community is being questioned a lot," Aparacio said. "So we have to prove them wrong by playing for a good cause."
In the end, the game was not about a win or a loss. It was about bringing these communities together and supporting a good cause, and it is a cause that Aikawa hopes will continue for many years to come.

Written by: Bradley Geiser — sports@theaggie.org