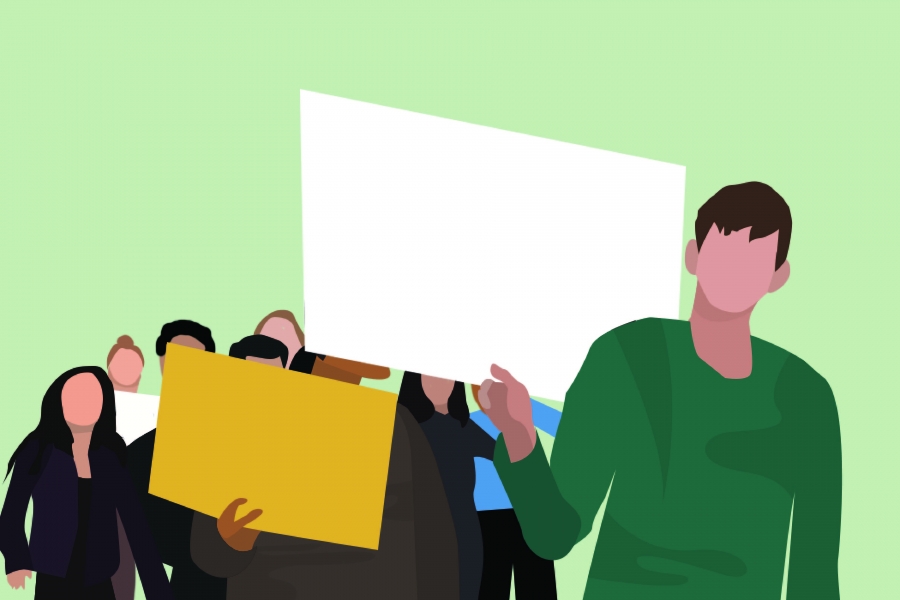 Eric Gudz run for Davis City Council
Eric Gudz, a candidate for Davis City Council, planned to host speaking rallies during Picnic Day to further their campaign and bring to light issues such as the housing crisis. However, these plans took a turn when their rally was shut down due to a power outage.
Gudz elaborated on how the event may have been sabotaged, as they could not get their message out during the rally.
"We had a speaking rally that was planned," Gudz said. "We had a couple bands with local artists or musicians that we sponsored, and we wanted to promote local creativity. We found out that morning that the stage was sabotaged. The power was cut. There was something or someone that was inhibiting us from speaking the truth, telling people about the crisis, talking about the affordability in Davis and talking about how hard it is for our generation to make it in this town. That message was denied on Saturday. We weren't able to do it because there was no power. Unfortunately, we weren't able to speak what we had to speak."
Even though the rally did not pan out as Gudz expected, they still remained motivated to spread their message to the public.
"We were able to get the message out in other ways," Gudz said. "I spent a little bit of time with the parade and did work with the veterans. I was spending a lot of time with those folks trying not to focus too much on the incident. That's what we're up against. We're fighting for our lives here in Davis — to be heard, to be seen, to be recognized, to be validated. It's a big drive for me and our community to have the ability to bring that voice to council."
Gudz emphasized how they want to advocate for renters, as they believe that this is a recurring issue in Davis and one which prompted them to run for council.
"What made me decide to run simply was the voice of the renter and the voice of those circling off the margins, [which are] not nearly represented on the council as I felt it should be," Gudz said. "Renters in this city make up at least 50 percent of the community of those that rent versus those that own. Renters make a considerable portion of the community […] we're talking about the issues with landlords, we're talking about the rental increases, we're talking about the way students and young folks as well as senior citizens are getting strung onto these lease agreements to the point where this is something that is accepted — that this is the price you pay."
While the Picnic Day rally did not go as planned, Gudz will have another rally coming up on May 21 and will be advocating in other ways as well.
"We're in the process of confirming everything," Gudz said. "May 21 is the last day to register to vote. We will ring our message loudly and proudly to the folks that need to hear it from us. We have happy hours every Monday at Woodstock's at 6 p.m., and this is an opportunity for folks to get involved. We also have a number of economic developments or workshops to bring different people to share their ideas."
Gudz wants the public to know that the people's voices matter in a time when there are changes to be made.
"Above all else, I would encourage every single Aggie or person who is here to try and better themselves and find a place and space in the world, to see and be present for the moment that we're in, to recognize and understand," Gudz said. "We are in a moment in this country, in this state, in this city that is going to fundamentally change a lot of the future ahead of us. We're coming on the moment here across all different lines. It'll test a lot of us. We have opportunities here to change the course of where we are in Davis and where we fit in as a community within society. I would just encourage every single person to be involved with their local civics to engage with their local political process to understand the issues to actively be part of the voting process."
According to The Davis Enterprise, a news release recognized what Gudz intended to advocate for in upcoming rallies.
"Eric will share personal stories reflecting a lifelong commitment to the public good, and exemplify a long history of leadership initiatives, bridging divides and nurturing collective resolve," the release said.
Written by: Stella Tran — city@theaggie.org