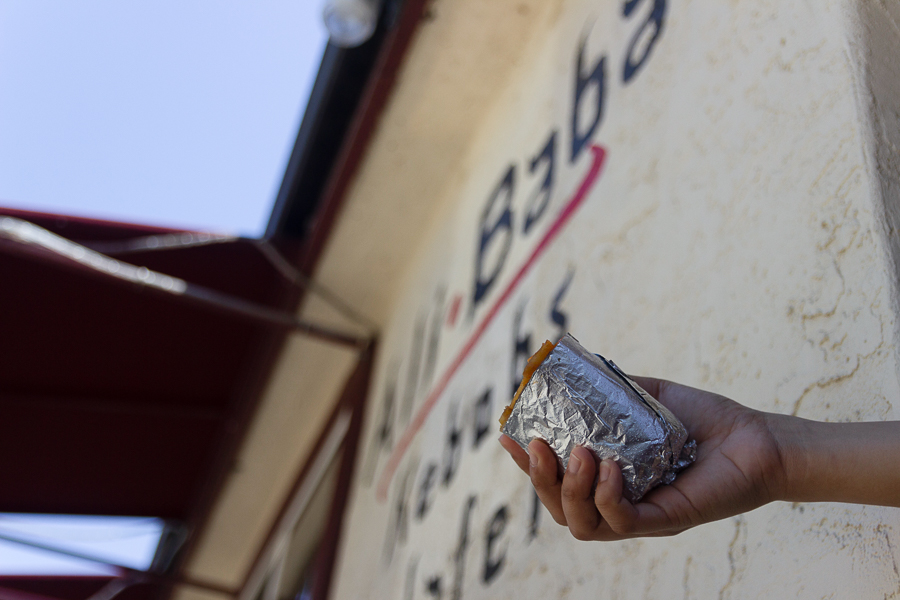 Breakfast burritos are a staple of almost every college student's diet. Cheap, filling and almost always delicious, there are so many different ways to make each of these morning meals special and tasty in their own right. But this year, voters have decided that the best breakfast burrito in town belongs to Ali Baba.
Ali Baba is known for its Middle Eastern food — gyros, souvlaki and rice platters — but it also has great burgers and burritos. It's this marriage of different cuisines that makes Ali Baba the unique, vital Davis fixture that it has become. Settled on the corner of 3rd and A Streets, Ali Baba is also conveniently located less than a block from campus, so students can easily stop in between or around classes to refuel and tackle the rest of their day with a full, satisfied stomach.
"I love Mexican food — Mexican food and Asian foods are my favorites," said Ali Moghaddam, the owner of Ali Baba. "Even though this is a Middle Eastern restaurant, I thought it'd be a shame not to take advantage of the fact that it's a college […] with so many different people. I remember reading something about Taco Bell, that they always make new items, but they never use new ingredients, they just use what they have to make new items […] so I figured I use what I have, what I'm known for, like the beef gyro and the bacon that I have."
Moghaddam also wanted to express his thanks and gratitude to everyone who has supported Ali Baba over the last decade, emphasizing how important his employees are to him.
"I just wash dishes, [the employees] really do everything to keep this place going," Moghaddam said.
These mouth-watering, hearty burritos are amazingly delicious, and unique to the cuisine Ali Baba specializes in. A fusion of Middle Eastern, Mexican and American foods, the burrito is filled with eggs, potatoes, bacon, beef gyro and a honey-Tapatio sauce that's slathered all over the ingredients and makes the dish the finger-licking breakfast staple that it is. The breakfast burritos sell for $6.77 and are sold all day long, so they're a great way to start your day or end your night. Ali Baba is open 8 a.m. to 9:30 p.m. on weekdays, and 8 a.m. to 9 p.m. on weekends, so if you haven't already, be sure to stop in and grab a quick breakfast burrito!
Written by: Ahash Francis — city@theaggie.org