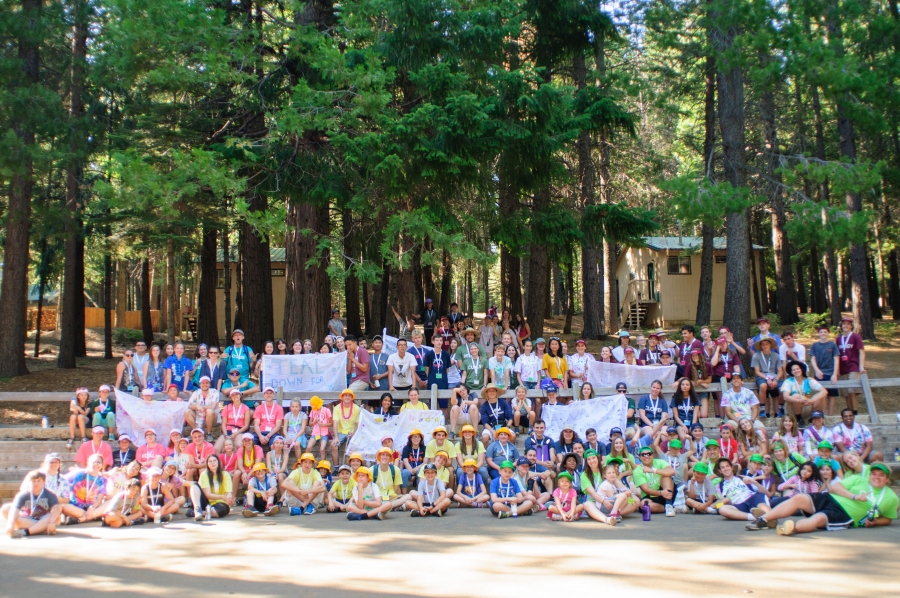 Next to Odd Fellows Hall in downtown Davis is a bright and colorful mural that embodies the youthful magic of this year's best student organization: Camp Kesem. This display of public art, like Camp Kesem, leaves a lasting impression on the community.
Camp Kesem is a national organization. The Davis chapter's mission is to fundraise enough money to send 250 children with parents fighting cancer to a week-long summer camp. The fundraising for Camp Kesem is entirely student-run, and it's and maintained by a group of over 100 students. The annual week-long camp is a free experience that gives its campers a part of the carefree childhood they deserve — that's what makes Kesem so magical.
"Coming to Davis, I wanted to find a group or some organization to join that suited my interests," said fourth-year genetics major Ryan Fischietto. "Kesem is a family that welcomes you in and helps you grow to your potential. It's a community that encourages healthy communication, positive change, and mutual support. I met campers who are wise beyond their years, who have taught me to value everything I have and to be the most caring to others I can be. Kesem is so much love. Kesem is family. Kesem is magic."
The coherency and compassion that the counselor share for each other is an intrinsic aspect of Camp Kesem.
"Kesem is an organization filled to the brim with the most fun-loving, caring and down-to earth-people," said Camron Clifton, a third-year food science major and next year's Camp Kesem co-director. "Whether it's yelling ridiculous nicknames across the Quad or getting hair bleached for fundraising, Kesem counselors get together to be fun, be ourselves, and most importantly, work toward an amazing goal."
Camp Kesem brings together children with similar at-home experiences and teaches them they aren't alone. Information to get involved is available on the Camp Kesem website.
Written by: Josh Madrid and Caroline Rutten — features@theaggie.org