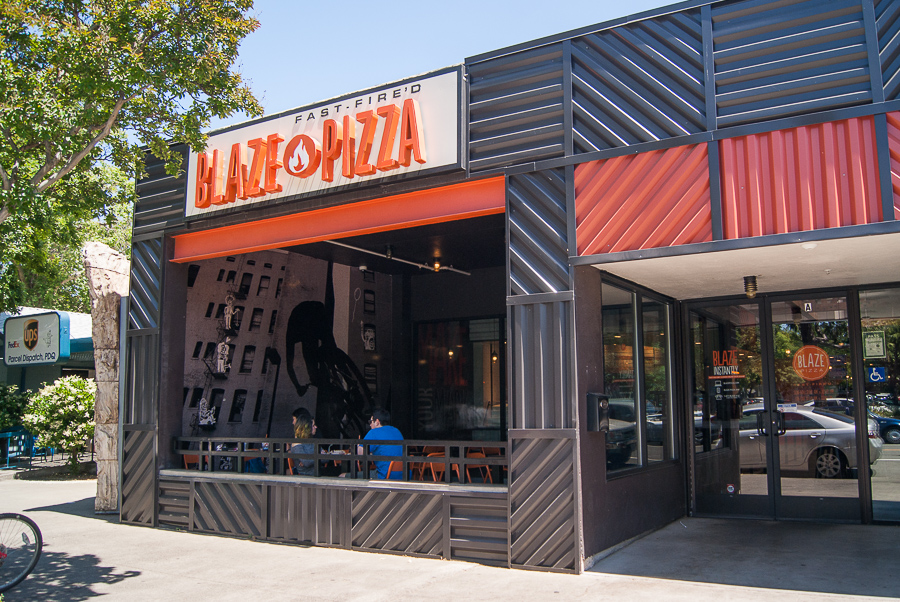 Who has time to wait an hour for pizza delivery these days? Students definitely don't, which is why Blaze Fast-Fire'd Pizza was voted "Best Pizza" by UC Davis students for the second year in a row.
Known for its delicious menu items, such as the Red Vine and Green Stripe, creative build-your-own options and endless toppings, Blaze caters to every craving. For less than $10 you can order an entire pizza for yourself or share it.
The short wait time, unique topping selection and unique open-stove fast firing technique are just some of the reasons Aggies love this Davis staple.
"I like that they have so many options, like gluten-free," said fourth-year political science major John Hancock. "It's much faster than other places can be, aside from when a sorority or fraternity is hosting an event."
In addition to the variety of pizza entrees, Blaze is also known for its desserts. After watching your pizza get built right in front of your eyes, you can order a s'more pie, sea salt chocolate chip cookie or olive oil browny to satisfy both the savory and sweet cravings. Tie it all together with one of their refreshing agua frescas or flavored lemonades, and bon appetit!
Written by: Gillian Allen — features@theaggie.org