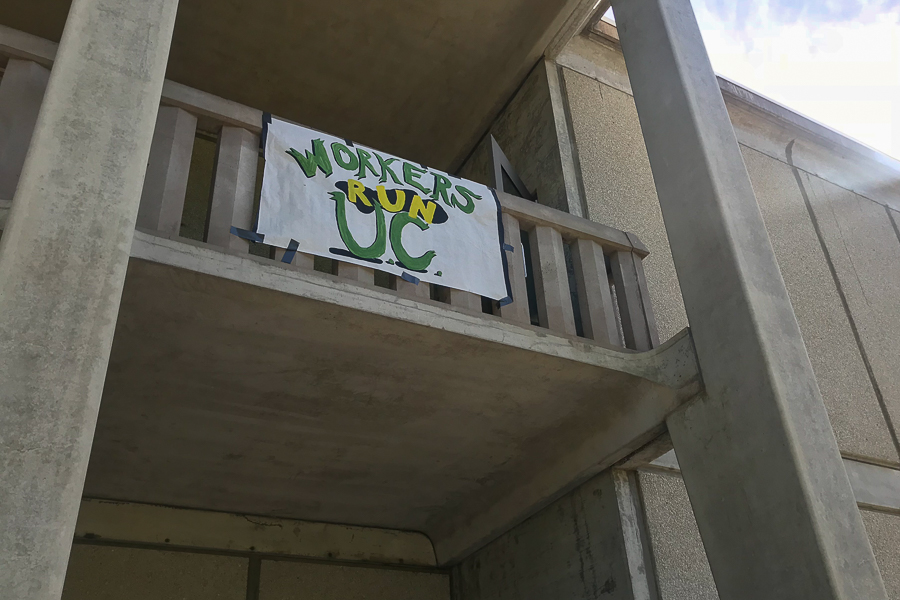 UC leaders upset with vote, call actions "predictable theatrics"
Amid stalled bargaining negotiations with the UC, the American Federation of State, County and Municipal Employees (AFSCME), which represents over 25,000 UC employees, has voted to authorize a second strike.
"Earlier this month, university officials announced imposed employment terms for more than 15,000 of UC's Patient Care Technical workers," said a statement from AFSCME. "The terms will raise healthcare premiums by as much as 61%, lift the retirement age by 5 years, flatten employee wages for the next several years, and allow for more outsourcing of thousands of patient care jobs."
AFSCME staged a three-day strike in May with 53,000 UC workers participating. Workers from the California Nurses Association and University Professional and Technical Employees-CWA went on strike in solidarity. Under their new contract, CNA employees will be unable to strike in solidarity.
The May strike was staged "over growing income, racial, and gender disparities within the university's workforce." A 97 percent majority authorized the May strike, and a 96 percent majority authorized a second strike, which has yet to be scheduled.
A statement from the UC Office of the President criticized the approval of a second strike, calling AFSCME leaders' actions "predictable theatrics."
"For the second time in five months, AFSCME leaders are putting their agenda above the needs of patients, students, employees and the public by calling for yet another strike," UCOP's statement said. "Union leaders refuse to allow their own members to vote on UC's competitive contract offer, instead spending months threatening and now conducting a strike vote."
UC officials alleged AFSCME leaders are "using the threat of a strike as a scare tactic" rather than attempt to "engage in constructive talks at the negotiating table."
"For over a year, we've raised concerns over the University's growing efforts to outsource jobs to contracting companies that pay workers less with little to no benefits," stated Monica De Leon, vice president of AFSCME Local 3299's Patient Care Technical Unit, in AFSCME's press release. "We believe it's a major driver of inequality here at UC and instead of working with us to address the problem, University administrators are forcing proposals on workers that will only make things worse."
UC officials said they will limit, to the best of their abilities, "the negative impact of a strike."
By Hannah Holzer — campus@theaggie.org