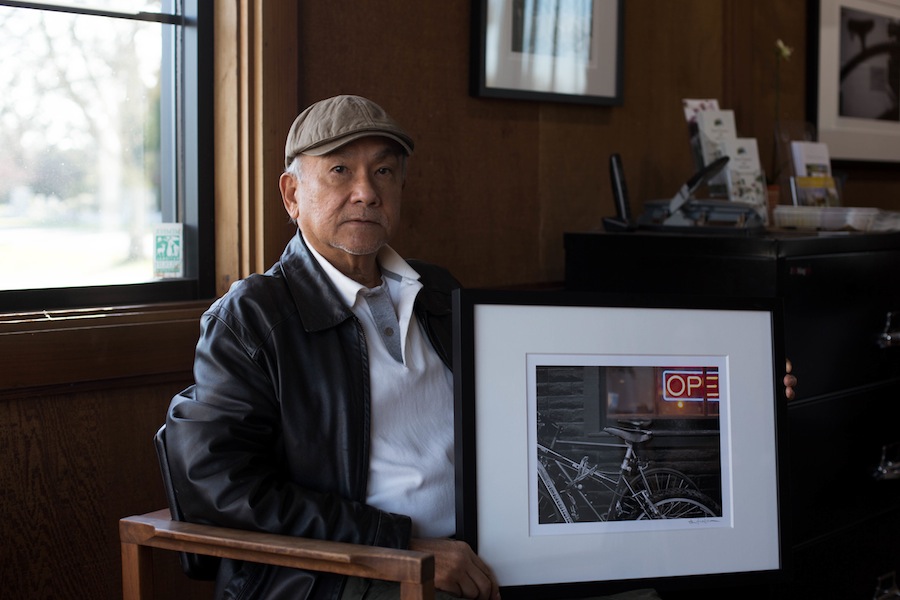 The evolution of an unpretentious small town.
From Feb. 2 to 27, Gallery 1855 at the Davis Cemetery will present Davis Shopscapes, a photography exhibition by Manila-born artist Ben Tuason.
The collection consists of black-and-white photographs that capture the character of Downtown Davis' cityscape. However, Tuason does not use photography to simply display urban architecture. Rather, he uses art to encourage his audience to appreciate their day-to-day environment and urban culture, and to see beauty in the most ordinary of things.
"Most are those everyday images which people may consider mundane but are elevated to the interesting, fascinating or even sublime when seen through the lens and artfully photographed," Tuason said. "It satisfies me more to exalt the unnoticed than to merely document what is obviously pleasing to behold."
Having lived in large metropolitan areas most of his life, Tuason found the modest atmosphere of Davis quite alluring. From the small inscriptions of a business shop window to monochromatic murals on exterior walls, he focuses on often overlooked details that give Davis its unique atmosphere.
"They don't belong to the typical street photography characterized by the presence of chance-encountered street life, but I still consider them street photography," Tuason said. "Ultimately, they're about how the people live."
While Davis Shopscapes sheds more light on the urban aspect of a small town, the collection of black-and-white street film images is reminiscent of a past era of major cosmopolitan cities such as New York and San Francisco. Gallery 1855 Superintendent Joseph Catterin remarked on the exhibit's iconic imagery of the City of Davis.
"[Tuason] really gives the city of Davis the big city treatment," Catterin said.
Gallery 1855 Curator Kristi Dvorak is excited to have traditional film photography within the gallery, as well as other mediums.
"I prefer having a kind of variety, because I feel like month to month, it's nice to use the space to show off different artworks and different mediums for a wider audience to appreciate," Dvorak said.
If you are interested in seeing Davis Shopscapes, visit their website. More information about the artist is available on his website.
Written by: MEGAN TOY – arts@theaggie.org