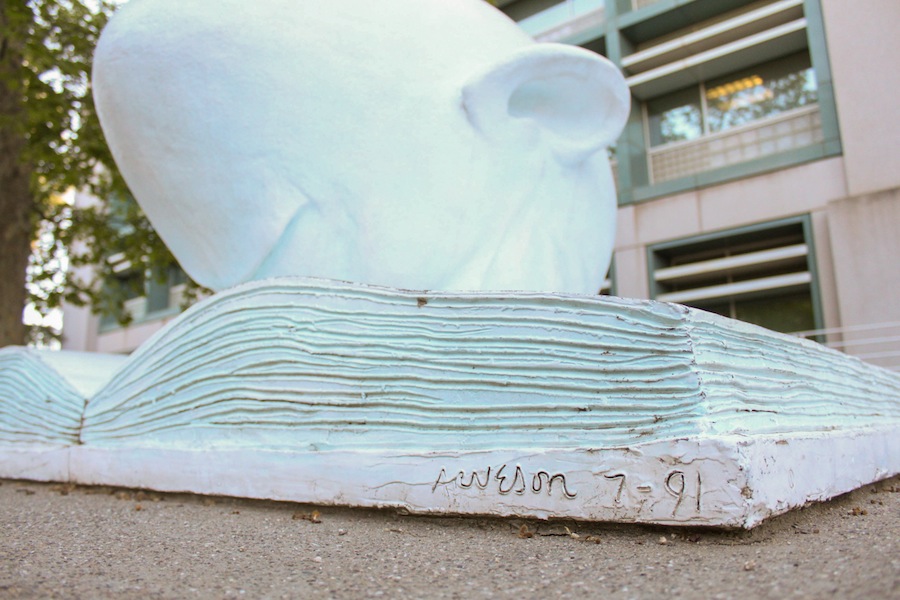 This year, Shields Library has more than one title to boast about, as its egghead statue, the "Bookhead," has been voted the best egghead statue on campus.
Robert Arneson's egghead statues, which can be found all over campus, have been a staple of the UC Davis campus for over 20 years. While Arneson had a long and successful career in ceramic art, the eggheads were some of his last works. Their installation on campus began in 1991.
MacKenzie Smith, a university librarian, sees "Bookhead" as a symbol of the UC Davis community, serving as a bridge between books and the future of knowledge.
"While our 'Bookhead' has his head buried in a book and we love them too, the library has its eye on the future," Smith said. "We think every day about how we can best serve the needs of 21st-century students, whether it's offering more access to digital technology in the library or helping students and faculty become more efficient and effective at finding and interpreting information online."
Written by: Kenton Goldsby and Sangeetha Ramamurthy — features@theaggie.org